By Alex Smith Apr 19, 2023
Fruit Warp Review
Thunderkick is well-known for pushing the boundaries of game development. Fruit Warp, one of their most successful video slots, really takes things to the next level when it comes to creativity.
This strange slot (although the slot is a bit of a stretch in itself) offers fun gameplay, an exciting bonus round and plenty of big win potential. It's not surprising to see the slot has become one of the software provider's most popular releases to date.
In this Fruit Warp slot review, we're going to be taking an in-depth look at how the game works, what you can expect when playing, and how the bonuses and features work.
| | |
| --- | --- |
| Software | Thunderkick |
| RTP | 97% |
| Paylines | NA |
| Reels | 9 |
| Min Bet | 0.10 |
| Max Bet | 10 |
Which Online Casinos Play Fruit Warp?
Winz.io Casino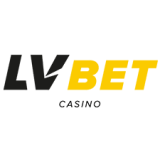 LV BET Casino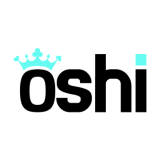 Oshi Casino
Overview
Fruit Warp is one of those slots that it's pretty hard to summarize. From the moment you first load up the game, you'll realize that it's unlike almost anything you've ever played before, and this slot game looks pretty much the exact opposite of what you'd expect a slot to look like.
There are no reels, no paylines, no rows, and no free spins bonus. Still, this fruity game has attracted the attention of players from all corners of the globe, and it remains one of the game developer's most popular releases!
An Unconventional Way of Forming Wins
As noted, Fruit Warp doesn't have any reels, paylines or rows.
Once you load up the slot, you'll notice that there are several fruits floating around in the air. Each time you hit the spin button, the fruits on the screen float away, and new ones come in to take their place.
Forming wins also seems relatively unconventional, and to do so. You essentially need to land three or more of the same fruit symbol on a single spin.
If you manage to match three same fruits, you'll catch a payout. Landing four or more awards you with one of the bonus features, details of which we'll be talking about a little later on in this slot review.
RTP and Volatility
Fruit Warp offers a decent RTP – and it's one of the highest Thunderkick slots in terms of return to player, with the RTP fixed in place at 97.0%. When we say fixed, we mean that Thunderkick does not offer the game inflexible RTP settings so that all Thunderkick casinos will have Fruit Warp running at the same RTP percentage.
Fruit Warp is also a high variance slot machine. The high volatility nature of the game can be seen from the moment you begin playing. In all fairness, the base game can be pretty harsh on your balance, so take this into account before giving the game a go for yourself.
However, the high variance nature of the slot machine does allow for greater win potential. When you play Fruit Warp for real money, you'll find yourself able to win up to 11,000X your stake — much more than we see in other Thunderkick slots released from the same era.
Symbols and Payouts
While writing this Fruit Warp slot review, we were happy to see that Thunderkick opted to use only fruits in the slot machine; you won't see any playing card values, including 10, jack, queen, king, and ace, taking up space on the reels.
The game's lower-value fruit symbols include Cherries, Plums and Strawberries, while the mid-value fruits include Oranges, Bananas, Grapes, Starfruits and Kiwanis.
The highest-value symbol in Fruit Warp is the Dragonfruit. If you manage to land nine on the screen (the maximum amount of symbols shown at once), you'll be awarded a payout worth 216X your stake.
Fruit Warp's Stake Options
Something which we've seen in virtually all of Thunderkick's video slots is the ability to play at a stake size you're comfortable with.
Most of their online slots can be played for relatively small amounts of money. The max bet in their slot games is also relatively high, especially when compared to other game developers.
When it comes to Fruit Warp, players on all budgets are accommodated. Low-rollers will be pleased to find they can wager as little as $0.10 per spin. The max bet of the game is perfect for high-rollers, too, coming in at a whopping $100!
You can easily access all of the different stake options by clicking the casino chip icon, which will then showcase all of the best options available to you.
We should also point out that while the maximum bet is $100, some online casinos may choose to set a lower maximum bet — especially the smaller sites.
Game Functions
Thunderkick's online slots are known for being relatively easy to play and easy to navigate, and this fruit-themed marvel is no exception.
The video slot offers one of the cleanest, slickest and crispest user interfaces we've seen in quite some time. Everything, from setting the amount you want to bet per spin to reading the game's rules and spinning the video slot, is as hassle-free as possible.
Like all Thunderkick slots, Fruit Warp allows you to take advantage of an autoplay function. This lets you set up to 1,000 spins to play out entirely automatically, without you needing to press the "Spin" button each time manually.
The game also allows you to set parameters like loss limits and win limits. You can also set up the autoplay function to stop when the main bonus game is awarded.
There isn't a quickspin option built into Fruit Warp, but you can "slam stop" the reels on some versions of the game. This is achieved by pressing the main spin button during a spin. Doing so will automatically complete the spin, allowing you to play a significantly larger number of spins per hour than were you playing at the game's regular speed.
Bonuses and Features
If you're looking to play Fruit Warp for yourself, you're probably wondering what bonuses and features the game offers.
While you won't find a free spins feature, the bonus does play out in a pretty similar way to how a free spins bonus would, but we'll get onto that in just a moment. First, let's take a look at the portal re-spins.
Portal Re-spins
As we discussed earlier, wins in Fruit Warp are formed by matching three or more of the fruit symbols on a single spin. However, if you manage to match four (and only four, as any more will trigger the main bonus game detailed below), you'll trigger the Portal Re-spin feature.
The player will then see the four winning symbols locked in place while the remaining symbols "re-spin" to be replaced with new fruits.
This gives you the chance to match five of the fruit symbols, which then triggers the main feature — the Fruit Mode.
Free Spins (Fruit Mode)
The Fruit Mode bonus round isn't a free spins feature, although many players simply refer to it as the game's free spins bonus.
To trigger the Fruit Mode bonus, you'll need to match five identical fruit symbols in the base game of the slot Fruit Warp. You will then be taken to a new game screen, and the bonus game begins.
Each symbol that matches the Fruit Mode feature will activate a notch on a metre that appears below the reels. Some of these notches contain multipliers, while others contain an extra life. Basically, you're hoping to continue re-spinning and landing more of the fruit to progress along the warp meter.
The multiplier that you get as you make your way up the meter is then locked in place, and the number of symbols you land within the bonus determines how far up the meter you progress with each re-spin.
Manage to activate the extra life, and you'll get an additional re-spin should you fail to land any additional matching symbols. If you manage to make it all the way to the end of the fruit trail, you can end up hitting some pretty decent fruit mode bonuses, especially if the Dragon Fruit is involved!
Other Top Thunderkick Slots
While we were putting this Fruit Warp slot review together, we realized that many of our readers might prefer to play a Thunderkick slot that has a conventional free spins bonus feature.
Free spins bonuses are popular, and thankfully, Thunderkick offers a free spins feature in the vast majority of their games.
Flame Busters is one of their best games (it actually makes the top 50 slots list here at Casinomeister). The free spins bonus within this slot game can be incredibly lucrative. By collecting more scatter symbols during the free spins, you can transform all of the lower-paying symbols into mystery symbols — which all transform to reveal the same matching symbol.
Sword of Kahn is another very popular Thunderkick online slot game that takes clear inspiration from Play'n Go's Book of Dead but adds an extra twist.
During the free spins bonus, not only is a symbol chosen to expand at random, but if you manage to re-trigger the feature, you'll also get an additional symbol expanding. If the symbol you've already got is chosen again, a 2X multiplier will then be applied to all wins for the remainder of the free spins!
Some other well-known Thunderkick slots you may want to check out include Carnival Queen, Pink Elephants and Barber Shop Uncut.
Our verdict
Fruit Warp is a quirky, fun and exciting slot from Thunderkick. While it's anything but conventional, it actually does a really good job of making itself fun to play and enticing.
Despite the lack of a free spins feature, there's some great win potential to be found within the bonus game, especially if you manage to bonus with one of the higher-value fruits. We do like how you tend to get at least one bonus in every 100 spins or so, meaning you don't usually need to wait around too long to see the bonus feature.
We also really like that the Fruit Warp slot game offers so much win-potential. This is rare for a game that's as unconventional as Fruit Warp, and with 11,000X your stake to be won on every spin, there's some huge win potential in this fruit-themed online slot — potential that many players do their best to unlock each time they play!
Of course, when writing this Fruit Warp slot review, we were surprised not to see a free spins bonus within the game. But, once you see how the online slot game bonus works, you'll soon see there's not any real need for a free spins round. Thunderkick has done an excellent job in their Fruit Warp slot, and we highly recommend trying it out for yourself if you've not had a chance to play it yet!
Fruit Warp Review FAQs
The Fruit Warp slot is developed by a software provider called Thunderkick. They're widely regarded as being one of the industry's top game developers, and are responsible for some incredibly popular video slots, including Flame Busters, Pink Elephants, Jaguar Temple, Beat the Beast and Dragon Horn.
No, their Fruit Warp slot does not contain a free spins bonus. However, the lack of a free spins round doesn't matter much when you see the bonus the game does contain.
We can honestly say we had a ton of fun playing the bonus while writing this slot review. So don't worry about the lack of a free spins bonus — it's really not needed!
While this is always subject to the online casino offering the welcome bonus, in general, yes, new players can use their welcome bonus funds on Fruit Warp.
If you do decide to claim a deposit bonus, remember that new players will need to meet certain wagering requirements (often a 35X bonus), and min deposit rules may apply.
All online casinos set their own terms for new customers. So, just make sure to check the terms of the bonus you claim to ensure you don't accidentally break any of the terms and conditions.
Fruit Warp has a really healthy RTP — one that's far higher than what we see in most video slots today — and it's set at a fixed 97%. What's more, Thunderkick does not offer their games inflexible RTP settings, so any online casino you play Fruit Warp at will be running the 97% version of the slot.
Every time you play the slot, you'll notice you're able to choose from a huge selection of betting options, and the minimum bet is super low, coming in at just $0.10! That ensures you can place a bet without worrying that you're taking too much or playing at a limit that's a little too high.
 Similarly, Thunderkick allows you to wager as much as $100 per spin for high-rollers. So, regardless of your betting preferences, Fruit Warp will almost certainly offer a stake you can get on board with.
| | |
| --- | --- |
| Software | Thunderkick |
| RTP | 97% |
| Paylines | NA |
| Reels | 9 |
| Min Bet | 0.10 |
| Max Bet | 10 |
Table Of Contents