By Alex Smith May 10, 2023
Dead or Alive II Review
NetEnt's original Dead or Alive slot hardly needs us to introduce it. Released way back in 2009, it's arguably one of the biggest commercial online slot successes in history, rivalling the likes of Book of Dead and Rainbow Riches.
However, with dwindling player numbers due to the outdated Flash version of the game, NetEnt re-released the game, and it's fair to say the HTML5 remake of the original never quite managed the same appeal as the old-school version of the slot.
That's perhaps why the developer chose to build Dead or Alive II — one of the most highly-anticipated video slot releases in history.
With monumental win potential of up to 100,000X your stake, an amount that some lucky players have already managed to hit, it offers some of the biggest win potential ever seen in a non-progressive video slot release.
In this Dead or Alive II slot review, we look at this sequel in-depth and show you what you can expect when playing the slot for yourself.
| | |
| --- | --- |
| Software | NetEnt |
| RTP | 96.8% |
| Paylines | 9 |
| Reels | 5 |
| Min Bet | 0.09 |
| Max Bet | 9 |
Which Online Casinos Play Dead or Alive II?
Winz.io Casino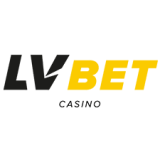 LV BET Casino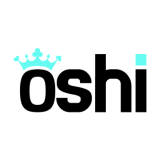 Oshi Casino
Overview
Dead or Alive 2 is one of the most famous slots ever to be released, and it's also a game that has produced some staggering wins already.
In fact, in just over a year that the game's been available at online casinos, we've seen numerous players hitting the game's jackpot worth a whopping 100,000X your stake. That's a staggering $180,000 from a small $1.8 bet!
Dead or Alive 2 is NetEnt's revamped version of the original Dead or Alive slot. While it contains many similarities, the famed free spins bonus with wildline potential is still present. For example, it offers significantly more winning potential thanks to three different bonus rounds. These allow you to choose how high (or low) variance you want the slot to be.
More on the bonus spins later. First, let's look at how Dead or Alive 2 is built.
Dead or Alive 2 conforms to the same 5-reel, 3-row format the original slot used, and, again, like with the original, there are nine fixed paylines in play at all times.
Aside from newer, more modern graphics, you'd be forgiven for thinking the games look virtually alike.
In the base game, the math model is practically identical. However, as you'll soon see, Dead or Alive 2 has three bonus spins features for you to choose from, the most volatile of which can award the whopping 100,000X stake win!
A Great Wild West Theme
Although many players may miss the old-school look of the old-school Dead or Alive slot, Dead or Alive 2 still uses the classic Western theme, albeit with modernized graphics and slicker creatives, all rendering in full HD.
The sharp graphics are really well done, and when you play Dead or Alive 2, you'll notice just how smooth the game runs; there's virtually no lag, and everything renders quickly with spins playing out effortlessly.
Thanks to the HTML5 build of Dead or Alive 2, the game is also fully mobile-optimized. This allows you to enjoy playing the slot from your cell phone or tablet without needing to allow any Flash player, without downloading any software or apps, and, if you so choose, without tilting your mobile device into landscape mode.
The game's imagery and creatives all pay tribute to the original slot. You'll see the reels designed to look as though they're part of a western saloon, with wooden beams lining either side of the reels. Updated artwork and sound effects ensure that when you play Dead or Alive II, you'll enjoy doing so.
Dead or Alive II's Bet/Game Options
As mentioned earlier, Dead or Alive II uses a 9-payline structure, and the paylines format allows you to wager from as little as $0.09 per spin.
Depending on the casino, the slot game may have a minimum bet as low as $1.80. That's simply because online casinos can't afford to risk the financial liability associated with higher betting options.
We're not kidding around when we say the slot game can produce monster wins. Although some sites offer a max bet as high as $18, this is not the norm, with some smaller sites restricting the max bet to as little as $3.60.
As with most NetEnt slots, you'll find an autoplay function on-hand in terms of the game options available to you. This allows you to pre-set up to 500 spins to play out automatically.
You can set a number of parameters, including a max win, max loss, and ending the autoplay on landing the free spins bonus. This ensures you have full control over the game, even when the autoplay function is running.
There's also a quickspin function built into the slot, which decreases the time between spins. However, this is no longer available to players in all countries.
For example, the UK Gambling Commission has now banned quickspin (fast play) in all games, so NetEnt has had to take it out of the game completely. Thankfully, the UK Gambling Commission is pretty much the only major regulator to impose such rules as of the time of writing. So players from most regions should still be able to take advantage of the quickspin option.
RTP and Volatility
We can't stress this enough: Dead or Alive II is a high volatility slot. In fact, it's one of the most volatile slots we've ever seen released, and it's certainly NetEnt's most volatile release in history.
Naturally, this volatility means the game outside of the bonus spins can be pretty brutal on your balance, and unless you manage to line up a few nice five-of-a-kind combos, you could well see your balance decreasing pretty fast.
When putting this Dead or Alive II slot review together, we found it common to experience between 10 and 20 dead spins at once — so be careful!
In terms of RTP, Dead or Alive II has a surprisingly high return to player percentage, especially considering the max win available and the win potential. The RTP of the Dead or Alive II slot is fixed in place at 96.8%, which is great to see.
Symbols and Payouts
Jesse James, Della Rose, Billy the Kid, and the Sheriff's Badge… all our favourite characters make a return in Dead or Alive II. While many of these wild symbol icons only appear within the free spin bonus, it's nice to see NetEnt hasn't strayed too far from the original slot.
The game's low-value symbols are all represented by playing card values, including a 10, J, Q, K and A. As you'd expect, these don't pay too well, but they can, thanks to the wild multipliers during the free spin bonus. We'll cover the details of this in just a moment.
As for the wild symbols, as mentioned, they include Jesse James, Della Rose and Billy, the Kid, but they only appear during the free spins. There is no wild symbol present during the base game.
Other premiums, however, include Cowboy Boots, the Sheriff's Badge, and the scatter symbols, which are key to triggering the bonus.
The Cowboy Boots, Sheriff's Badge and Whiskey Bottle are the top-paying symbols in the regular game, awarding wins of up to 100X your stake for forming a 5-of-a-kind combo.
Bonuses and Features
Of course, the core element of Dead or Alive II is the free spins bonus, and this is triggered by landing three, four or five of the scatter symbols anywhere on the reels. Like the original, landing five of the scatters anywhere on the reels will pay you a whopping 2,500X your stake, with three and four awarding a cash win, too.
More importantly, however, landing these scatters then awards you entry to the free spin feature — and this is where the game starts to differ from the original. You get to choose between three bonus spins options, all of which we'll cover below.
Train Heist Feature
The Train Heist Free Spins feature is the lowest variance of the three bonus spins rounds available, and it sees you beginning with ten free spins. During these bonus spins, there's an increasing multiplier active; whenever you land one of the wild symbols on the reels, the multiplier will increase by 1X, and you'll also be awarded one additional free spin.
If you manage to reach a multiplier of 16X, you'll be awarded five additional free spins, and there's no limit as to how high the multiplier can go or how many free spins you can be awarded.
Old Saloon Free Spins
The Old Saloon free spins feature is, essentially, exactly the same as the bonus found in the original Wild West game. You're awarded 12 free spins, during which all wins are multiplied by 2X.
The wilds also transform into sticky wilds, and if you land one of the bandit symbols on each of the five reels, you'll be awarded five additional free spins.
High Noon Saloon Free Spins
However, the biggest new addition to Dead or Alive II is the High Noon Saloon free spin bonus. The High Noon Saloon free spin bonus is arguably the most volatile bonus NetEnt has ever produced. It involves the sticky wilds found in the Old Saloon spins while combining them with wild multipliers.
During the High Noon Saloon free spins feature (which, by the way, uses NetEnt's "MAX" mechanic), you can reach wins worth up to 100,000X your total stake. This is because if you land more than one sticky wild on a reel, all the sticky wild symbols on that reel will turn into multiplier wilds.
For example, if you have two sticky wilds on a reel, they will both display a 2X multiplier, while if you have three sticky wilds, they'll also display a 3X multiplier.
Now, the sticky wilds multiply against one another. So, if you are lucky enough to form that famed wildline, you're going to be walking away with some insanely big wins — especially if you manage enough multipliers in view.
Landing a wild on each reel awards you five additional free spins, too, just like in the original. So, there's some huge potential. Now can you see why so many casinos make the max bet on the slot so low?
Bonus Buy
When we were writing this Dead or Alive II slot review, we were surprised to see that NetEnt opted to build a bonus buy mechanic into the game. This wasn't included in the initial Dead or Alive II release; it was something they added later.
It allows you instant access to the free spin bonus by paying a total of 66X your total stake. If you're looking to play Dead or Alive II and want to skip the non-bonus action, it's a good way of just playing the bonuses. However, be warned that even the game's bonuses are incredibly volatile, so expect plenty of dead free spins bonuses, especially if you choose the higher variance options.
Our verdict
It was always going to be hard for NetEnt to top the original version of DOA. While many thought it simply wasn't possible, the game developer proved critics wrong by releasing a game that surpassed the expectations of even the harshest reviewers.
The incredible volatility of the bonus features ensures some massive wins are available. While the bonus features can be pretty tricky, we like that all three options can award you extra spins.
If you're new to DOA and don't know which free spins option to choose from when you play the new Dead or Alive slot for yourself, we'd recommend either the first or third options. The middle option is just the same as the bonus within the original slot version, so there's not that much point in choosing this bonus.
As we mentioned earlier, we found the new Dead or Alive 2 slot to be very volatile — and this goes for both the bonus rounds and the main game. So if you do plan on playing NetEnt's Dead or Alive 2 slot for yourself, consider playing at a much lower bet level than you would normally.
The Dead or Alive II slot offers three great free spin bonus rounds for you to choose from. We love how all of the bonus mechanics allow you the chance to win five extra free spins. The extra five free spins were an important part of the original, and we're pleased to see NetEnt was able to "port" this concept over to the new slot.
It's a phenomenal game with incredible bonus mechanics. If you're looking for the chance to win insane amounts of money — and want to try and hit that max win of 100,000X your stake — Dead or Alive II is a game you simply can't afford to miss.
Dead or Alive II Review FAQs
The High Noon Saloon free spins within NetEnt's Dead or Alive II slot is where the massive money can be won. It's during this free spins option that you'll find yourself able to win as much as 100,000X your stake!
That being said, the other bonus mechanics on offer aren't too bad, but the most volatile bonus is the one chosen by most players, as you simply don't see slots with the kind of potential found in DOA II's bonus. Personally, we recommend choosing this bonus for the chance of that once-in-a-lifetime hit.
Dead or Alive II is built with five reels, three rows and nine paylines. With just nine paylines, the game is very volatile. However, as we mentioned above, it's the bonus game you'll really want to aim for. Just make sure you choose the right slot free spins before and remember to please play responsibly.
Yes! A major component of the new game is the sticky wilds, which can be landed on all five reels during the three free spins bonuses. In fact, all three bonuses allow you the chance of winning insane amounts of money.
Again, due to the high variance nature of the game, please play responsibly at all times.
Unfortunately, many online casinos have banned deposit bonus offers from being used on the game. New players may find themselves unable to use their deposit bonus on DOA II, and that's simply because the casinos have too much to lose if they were to allow deposit bonus offers to be used.
If you do claim a deposit bonus, make sure you know the full terms and conditions. You will likely need to play through your deposit a number of times, there may be a max cashout, and there may also be min deposit rules. If you're a new player, you may be better off playing another high variance game like Book of Dead instead.
| | |
| --- | --- |
| Software | NetEnt |
| RTP | 96.8% |
| Paylines | 9 |
| Reels | 5 |
| Min Bet | 0.09 |
| Max Bet | 9 |
Table Of Contents