Interview with Terence Igesund from Stormcraft Studios
By Alex Smith Sep 27, 2021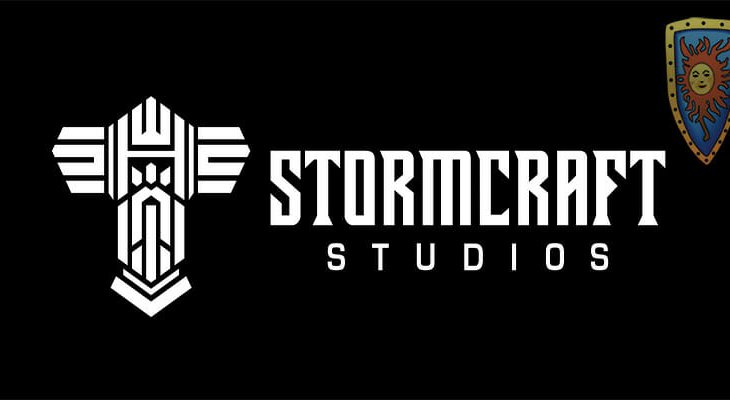 Casinomeister: Hi Terence! On behalf of all of us here at Casinomeister, I'd like to begin by thanking you for talking with us today. We're excited to learn more about what's going on at Stormcraft Studios and what's in the pipeline! Before we begin, could you tell us about you, your company – and how you entered the iGaming world?
Terence: Thank you for the invite. I have been a follower and a fan of Casinomeister for a very long time. Speaking of a very long time, I have been designing games for Microgaming since the early days of the internet, over 25 years now would you believe.
Back then we did everything from table games, card games, dice games and of course slots, lots of slots. From simple 3Reelers like Fantastic 7s through to the more complex video slots like Thunderstruck and Immortal Romance.
Over the years I have had the privilege to work with some awesome licensed brands, like Tomb Raider; Playboy; Terminator2; Jurassic Park & Game of Thrones, to name a few.
A couple of years ago I was approached with the opportunity of building a new studio with the specific business goal of creating only epic blockbuster slot games for Microgaming. The idea of being able to focus on quality and innovation over quantity and distribution was very appealing to me, and that is how Stormcraft Studios came into being.
Our studio is a multi-disciplined, multi-national collection of people from around the world. Collectively, we have over 500 years of industry experience in the studio and produce everything in-house.
Game ideas move through the creation process, touching illustrators, designers, animators, copywriters, analysts, mathematicians, musicians, developers, and testers, to list a few. I prefer to think of my team more as a tribe.
Many of us have grown up together and weathered many challenges together. Even though we come from different walks of life, we all share the belief that anything can be achieved through hard work, determination, and a little bit of luck. 😊
Casinomeister: Thanks, Terence. With more game studios operating in the iGaming market than ever before, competition is fierce; how do you stand out? What would you say your company's "USP" is? And how do you make sure you're developing appealing games in a continually changing market?
Terence: Having been in the room to witness the birth of the online gaming industry, the one thing that has been consistent over all these years… is change. That is something we have had to learn to embrace and become really good at. Whether it be changes in technology, legislation, or payment solutions… we had to stay on our feet and learn to evolve… quickly.
I remember when there were only three companies creating online casino games. Now there are hundreds, all competing for attention and validation. Standing out in the crowd is a colossal challenge, and with the major land-based manufacturers coming online with their massive game portfolios, there is no room for complacency. To succeed in this industry, you have to stay hungry and believe that you are only as good as your last game.
Besides the years of industry experience, what differentiates Stormcraft from the competition is the care and attention we give to the quality and craftsmanship of our products. We build narratives around charming characters and entertain players with engaging features and mechanics, supported by captivating music compositions.
At Stormcraft, we don't just make slot games, we design memorable gaming experiences.
Casinomeister: With a number of successful releases under your belt, I appreciate this may be a tough question; but what game do you feel is your best, and why?
Terence: If I have learned anything over the years it's that the game you should always be most excited about and proud of is the one you are currently working on. That game happens to be Thunderstruck Wild Lightning, the third iteration in the Thunderstruck franchise.
Building on the success of a cult classic like Thunderstruck II has been incredibly intimidating, but we were determined to raise this iconic brand to the next level and create a legendary gaming experience. The visual fidelity of the slot has been dramatically improved with much of the game, including the main character of Thor, fully realised in highly realistic 3D.
With the proven success of immersive game experiences like Immortal Romance under our belt, we have similarly created a captivating storyline, supported by several original music compositions. A selectable playlist of 5 tracks is available in the base game for players to customize their gaming experience.
Thunderstruck Wild Lighting is less of a sequel and more of a reboot of the franchise. We have plans for several iterations of the brand across a variety of game engines that will see the introduction of new as well as familiar characters, fully realised in 3D.
We are elevating the Thunderstruck franchise to a new level by creating a visually spectacular gaming experience filled with all the innovation, entertainment and craftsmanship that has come to be expected from a Stormcraft game.
Casinomeister: It's a great achievement – congratulations! We noticed that one of your most recent releases – Fortunium Gold: Mega Moolah – of course, features the World Record-holding Mega Moolah progressive jackpot built into the game. Can you tell us what it was like creating a spin-off to, arguably, the most successful progressive jackpot slot ever made? Did you face any unique challenges? And, lastly – are we likely to see more jackpot slots from you in the future?
Terence: This is a bit of a weird question for me considering I created and produced Mega Moolah back in 2006, so I am somewhat familiar with the game <lol> Thank you for the inadvertent compliment BTW 😊
Fortunium was the first official Stormcraft game that performed very well for us, so it made sense to integrate a progressive into a brand extension, and what better jackpot brand to partner with than Mega Moolah. It was awesome to take the visual fidelity of the Fortunium brand and apply it to the design and construction of the Mega Moolah Wheel. The end product was a really spectacular-looking jackpot progressive game which we are very proud of.
Mmm… regarding future jackpot games being released from Stormcraft… I can neither confirm nor deny that there may be a sequel to Mega Moolah in the works… but don't tell anyone ok!
Casinomeister: We're a nosy bunch here at Casinomeister – you'll see why in a moment. Something almost all our members like to see is big win-potential within games. Clearly, this is an industry trend too, with highly volatile slots appearing to be the "in" trend right now. Do you agree? If so, how does it impact the future planning of games you're developing… and, as I said; we're nosey… so, what's the biggest win a player's managed to hit on any of your slots?
Terence: It certainly is a trend and Stormcraft is definitely doing its part to perpetuate it! <lol> Back in March we launched Fire Forge, which has a win potential of over 50,000x. The game is performing very well with several operators continuing to keep the slot in premium positions in their lobbies. As a result, we are planning to use that engine again in the near future, but with a few improvements.
As exciting and trendy as big win potential games are right now, we believe in having a well-rounded portfolio of games with a wide variety of game variances for operators to choose from.
For example, we designed Agent Jane Blonde Returns as a low variance game for operators to use as an acquisition tool. The game is still being used by operators to acquire and retain new players two years later, which keeps our studio brand relevant and top of mind. So, when we send Agent Jane out on her next mission, she will be remembered and supported.
Casinomeister: To touch a bit more on the industry-side of things; what direction do you think the online gambling industry is headed in? Will we continue to see slots pushed out with win-potential of up to 150,000X? Is there a dying need for new mechanics – more creativity – or do you think the age of lower variance slots has passed?
Terence: This is a really interesting debate with so many factors that contribute to the conversation. It is ultimately a supply and demand question, and over the past 25 years we have seen a wide variety of industry trends being driven by operators and players alike, whether it be for more progressives, or more slot mechanic innovation, or faster load times etc. Technology is also a major driver of our industry, which I elaborate further on later.
An influencer that is often overlooked is the cultural preferences of people from different countries. For example, players in the UK are not looking for the same thing that most Scandinavian players are. Some demographics just want a fun, easy, click spin experience, whereas other demographics want complex, engaging experiences with gamification and persistent progression states.
Speaking directly to your question though, I don't believe that anything really dies in this industry. Trends come and go, and then come back again, often in a different global location. There are super simple slots I designed 20 years ago that, much to my surprise, continue to get a significant amount of play today.
Casinomeister: We've touched briefly on how Stormcraft Studios is adapting to current iGaming trends – are there any specific areas you're looking to move into next? New markets, or new products, perhaps?
Terence: New markets are an ongoing initiative as we continue to focus on increasing our distribution and improving our global brand presence. We are guided by Microgaming regarding market trends and make every attempt to enter these markets as early as possible while endeavouring to future-proof games under development in anticipation of potential new markets opening up.
Casinomeister: That makes sense – thanks for that insight. What do you personally feel have been the biggest "game changers" in the iGaming world in the past 5 years? Are there particular slots or game studios that stand out? If so, what is it about these slots/developers that had such an impact on the industry as a whole?
Terence: In the past five years there certainly have been a few slots that can be considered game-changers in the online space. Some of these games have been successful adaptations of popular mechanics found in land-based games, like Book of Ra and 88 Fortunes.
Aside from those, the game mechanic that in my opinion has had the most far-reaching commercial impact on the online gaming industry, has to be Megaways.
Huge shout-out to Nik and his team at Big Time Gaming for originating such a novel and exciting engine. I understand that it took a while for the industry to warm up to such an innovative mechanic, but once the concept caught on, there was no stopping its success. Maximum respect!!
Casinomeister: Another clear change within the online gambling industry as a whole is the move to mobile gaming. How much of an impact does this have when you're developing new slots – and what, if any, advancements in technology do you think we may see next? We saw some game developers attempting to take on VR slots, but it never really gained momentum. What's next?
Terence: Stormcraft has had a mobile-first philosophy to game development for many years, as we are essentially a technology and data-driven business. When we saw the numbers shifting from desktop play to mobile, we flipped our creative process around and began conceptualising and designing our games in portrait instead of landscape.
The technology that drives our games has been evolved and optimised for mobile gaming, ensuring the best possible user experience, from download to feature triggers. Given the range and diversity of devices that we support, our technology needed to be adaptive in order to balance the user experience against the device performance.
Our technology teams have played around with a VR version of our Jungle Jim slot, which was a really engaging and entertaining experience, but not very commercially viable. Same with augmented reality tech… lots of fun at trade shows but beyond that, very limited business potential.
It's very difficult to predict what the next big technological breakthrough is going to be. Considering the high-fidelity games that Stormcraft produce, we look forward to greater advancements in network connectivity, as well as the affordability of more powerful mobile devices improving.
Casinomeister: It's been a pleasure to speak with you Terence. From all of us here at Casinomeister, we'd like to thank you for joining us today. In terms of what you're doing at Stormcraft Studios, what can we look forward to next? And is there anything else you'd like to mention? (Super-secret new games being developed, perhaps?)
Terence: Thank you so much for the opportunity, I really enjoyed answering your questions.
So, after Thunderstruck Wild Lightning launches in a few weeks, we will be sending Agent Jane Blonde out on another exciting mission. After that, we have something really special in the pipeline which I am not allowed to mention yet, but I will give you guys a clue.
It's a high-profile movie brand on which we have previously collaborated with NBC Universal… more than once. Follow Stormcraft on LinkedIn, Instagram and YouTube.