Wazdan Review
Verdict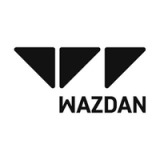 Valleta, MALTA
UKGC, MGA, New Jersey, West Virginia, Sweden, Romania, Denmark, Lithuania, Latvia, Estonia, Spain, Portugal, Switzerland, Colombia, Italy, Greece, Belarus
2010
10
36
Founded back in 2010, Wazdan started out in the industry by providing server based solutions – and in the same year, they received a gambling license from the MGA (Malta Gaming Authority), allowing them to offer their services to players all over the world.
The next few years saw them focus efforts jointly on building their game portfolio alongside their casino management systems – and their popularity continued to grow, with 2017 seeing them awarded a gambling license from the United Kingdom's Gambling Commission. (This was a notable feat, given that licenses from the UKGC are pretty hard to acquire.)
As well as being licensed by the UKGC, Wazdan are also licensed in several other regulated territories, including Malta, New Jersey, West Virginia, Sweden, Romania, Denmark, Lithuania, Latvia, Estonia and Spain.

At the time of updating this page ( Feb 2022 ), Wazdan are now releasing on average one new game a month, with their casino game portfolio growing to in excess of 140 games. Within this article, we're going to take a closer look at Wazdan – including looking at how their games are built, as well as a rundown of 10 of their  popular video slots.
Software Platform
Wazdan's games are  built using HTML5 technology, and this allows players to enjoy the games without needing to download or install any pieces of software. The games are all available to enjoy through 'Instant Play' mode – which ensures that the games open directly from within your internet browser – and like most HTML5 games, the titles automatically resize to fit the size of screen you're accessing the game from, ensuring a smooth and fluid gaming experience at all times.
Games
Wazdan have chosen to focus their efforts primarily on building video slots – and while they do offer a few non-slot titles, it's fair to say the game developer has built its reputation through its collection of slots. Below, we're going to take a look at some of the game developer's video slot releases. However, this is just a small selection of the offering from Wazdan.
9 Lions
9 Lions was  awarded the 'Hot Product' Award at G2E Asia in 2018 and this oriental-themed slot is based all around – you guessed it – lions! The game employs 9 reels (meaning it's quite a volatile game), and there's two exciting bonuses to look forward to. The first, is known as the Lions Bonus – and this is where the big money can be won. The second bonus is the Dragons Bonus Game. Also worth noting, is that 9 Lions is one of Wazdan's games where you can actually change the volatility level yourself – making it either low, medium or high in volatility!
Double Tigers
Double Tigers is another new release from Wazdan, and this game takes you on an exciting and unique journey through the heart of Ancient China. The game uses a 3-reel, 8-payline format (something that's rarely seen in online video slots), and you'll see water and fire elements in the game, with some spectacular graphics on the scene. The game features an exciting Bonus Wheel feature, which – while hard to trigger – can prove incredibly lucrative – and it looks likely to become one of Wazdan's most popular releases yet!
Relic Hunters
While Wazdan have come under some criticism for 'taking inspiration from NetEnt's 'Lost Relics', the game developer have managed to put a unique touch on their spin of the game – and this HTML5-ready slot is packed-full of features, including a free-spins bonus, a Walking Wilds bonus, and a special standalone bonus game. Again, you can customise the volatility level to suit your preferences, and there's also some additional Wazdan features present, including their Double Screen Mode, and their in-game gamble function.
Captain Flynt
No software provider would be complete without some form of pirate-themed game, and Captain Flynt is Wazdan's approach to the popular genre! The game takes you on a journey across the pirate-infested waters of the 1600's, and you'll be faced with a wide variety of bonus features, including random wilds, scatter pays, and a free-spins bonus. The free-spins is where most of the game's RTP is found, as there's a multiplier present during the bonus – so it's worth sticking around for!
Black Hawk Deluxe
Black Hawk Deluxe is one of Wazdan's most creatively- designed video slots yet, and the game is a 'horror slot' – meaning you can expect to see a number of scary animations throughout! Your goal is to defeat evil forces as you play – and an abundance of wild symbols in the base-game ensures that you have plenty of opportunities to hit big! There's also a volatility level adapter, meaning you can customise the game to suit your personal preferences!
Hot 777 Deluxe
Hot 777 Deluxe is a revamped version of Wazdan's popular 'Hot 777' video slot, and the deluxe edition features higher-quality graphics, enhanced gameplay, and greater mobile optimisation. The game – rather surprisingly, given the name – features a Wild Wild West theme, and it also comes complete with Wazdan's energy saving mode, alongside their unique in-game gamble feature!
Mayan Ritual
Mayan culture is a theme we've seen commonly incorporated into video slots – and almost all game developers have some form of Mayan-themed slot… and Mayan Ritual is Wazdan's offering to the genre! The game benefits from a fantastic range of bonuses and features, including gigantic symbols (which can appear in both the base-game and the free-spins round), and the free-spins round is what you'll want to aim for, as this is where the big money comes from!
Spectrum
Spectrum is one of Wazdan's best games, graphically, and this volatile game is a 10-payline game. You'll find that the game pays both right-to-left and left-to-right – enhancing your chances of matching winning payline combinations – and there's an exciting re-spin feature, which is activated by landing a wild symbol on any of the middle three reels. (OK, so it's basically a clone of NetEnt's Starburst, but Wazdan have made it a LOT more volatile – so it's quite a refreshing change!)
Fruits Go Bananas
Fruits Go Bananas is another of Wazdan's 'graphically impressive slots', and you'll see from the moment you first load up the slot, that there's TON of work gone into the slot. The game is developed using HTML5 technology, ensuring that you can enjoy the slot from both desktop devices and mobile devices – and like most of the game developer's slots, there's a plethora of 'Wazdan Features', the most appealing of which allows you to adjust the volatility level of the game to suit your personal preferences.
Highway To Hell Deluxe
Highway To Hell Deluxe is a remake of Wazdan's 'Highway To Hell' – a game that proved incredibly popular with players – and the revamped version features crisper graphics, better mobile-optimisation, and even more exciting in-game features. The main attraction of the game is the expanding wilds and multipliers – both of which appear randomly in the base-game, helping to increase your wins – and there's also a unique gamble feature built into the slot, ensuring that you can try and increase any wins you make!
Alongside their stellar range of video slots, Wazdan also offer a pretty decent range of casino table games and video poker machines – and you'll find everything from Blackjack, and Gold Roulette, to Magic Poker, American Poker Gold, and Turbo Poker. The game developer is always coming out with new titles (which often come complete with exciting and unique features), and it's fair to say – despite not being one of the world's biggest software providers – Wazdan have their foot on the ball when it comes to game development.
Wazdan casinos
Pros
Some of Wazdan's slots allow you to change the volatility level - something that's never been seen before in online video slots.

Their games can carry some HUGE win-potential, allowing you to win - sometimes - upwards of 3,000X your total stake.

The graphics and audio work that goes into Wazdan's slots is impeccable, and far-more detailed than many game developers.
Cons