Where is Bovada Based Out Of?
By Alex Smith, Last updated Jun 20, 2023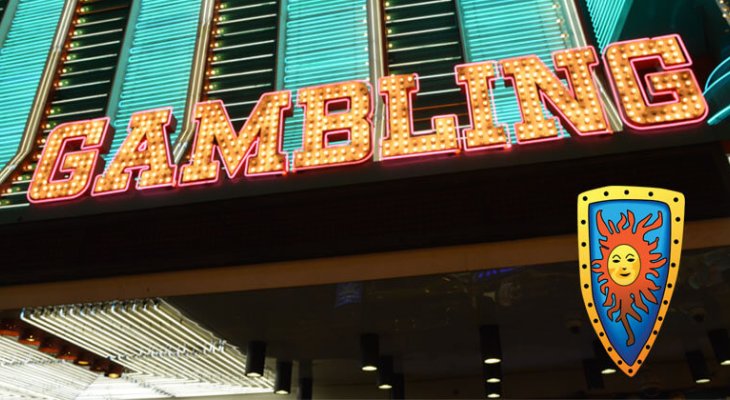 Bovada Casino and Sportsbook is one of the biggest names in the US online gambling world – and this main iGaming website is a name you've probably already heard of, primarily if you're based in the USA and want to find a legal sports betting website.
Bovada Casino and Sportsbook promise US players legal online poker, sports betting, and casino facilities – even though the US online gambling market is fraught with federal and state legislation – which is often very confusing – Bovada Casino and Sportsbook is one of the legit operations working within the US.
So, is Bovada legal? Do they offer legal sports betting? Can their casino games be played by US players? And where are they based? Let's find out!
Where is the Online Casino and Online Sports Betting Website Based?
Bovada Casino and Sportsbook is a Costa Rica-based online poker, sports betting and casino website launched in 2011. Bovada's online casino offers a huge selection of casino games, and their online sportsbook lets you enjoy gambling online on most US sports leagues and markets. There is also a human casino dealer option – a live dealer casino – that lets you play various online casino games in a natural environment.
While we generally steer clear of online gambling operations located in Costa Rica, Bovada Casino and Sportsbook is one of the few that does have a pretty good reputation – and for US players, there are few better options available.
Is it Legal To Play Online Poker at Bovada?
With so many laws surrounding online gambling in the US, players may be wondering… is Bovada legal? Can US players play there without any issues? At first glance, it's tempting to assume that a site like Bovada Casino and Sportsbook isn't legit – for US players, at least – but it appears that the site is actually the complete opposite. They have a solid track record here at Casiomeister, and their online sports betting facilities offer excellent market coverage.
One of the most notable factors is that Bovada Casino and Sportsbook is based in Costa Rica. As a result, they're not required to adhere to as many regulations as online gambling websites based in the US. However, if they openly accept bets from US players, they do need to follow specific regulations. However, unlike most US-facing casinos, Bovada Casino and Sportsbook doesn't require a state license to operate – and this is a pretty big deal.
In terms of you, the player, it's worth noting that federal – and most state – law focuses regulations on the online gambling operators, not the players. This means – generally speaking – gambling online is unlikely to cause you any problems, even if you're playing from a state that is yet to legalize online gambling.
However, there is one very important exception to this; some states have passed laws that prevent online gambling, regardless of where the host casino or sportsbook is located. As a result, Bovada Casino and Sportsbook doesn't accept players from states including New York, Maryland, Delaware, or New Jersey.
Bovada Casino
Bovada Casino might not have the most casino games, especially when compared to some of the larger casinos you may be aware of, but it does have over 450 different games accessible. This contains a large number of slot machines, casino table games, and even a few live dealer games.
Visionary iGaming is the supplier in charge of powering the casino's live dealer casino. While they may not be comparable to the games you'd find from Evolution Gaming, they are generally, pretty good quality.
The casino has what appear to be RTG games, however they are self-hosted. They obtained the source code from RTG in (about) 2005, therefore while the games seem almost identical, RTG does not host them. Unfortunately, the gaming site has also deleted all Rival Gaming slots that were previously available. It's safe to state that the quantity of online casino games available is restricted.
UPDATE: Some players indicate that the online casino is once again offering Rival Gaming slots, albeit these games are only available to players who visit the online casino via a mobile device.
We like that all of the games at Bovada Casino are available in HTML5. To begin playing, you do not need to download or install any software. Simply open the games in your browser, and you'll be ready to start playing in a matter of seconds.
There are a wide variety of virtual slot machines, progressive jackpot games, and video pokies to enjoy; just don't expect to see the largest selection of game developers and software providers. You won't, for example, find industry leaders like NetEnt or Microgaming available.
Bovada Sports Betting
Another big reason to join Bovada Casino is that they have an amazing sportsbook. You can wager real money on sporting events from all over the world here. The sportsbook has a modern, slick design, and the user interface meets the high standards we'd expect from the world's leading sports betting providers.
There are hundreds of betting markets to pick from, as you'd expect, and you can access all of your current options – as well as any made bets – from a convenient bet menu on the right-hand side of the screen. Please keep in mind that if you're playing on a mobile device, this bet slip may not be instantly visible, and you may have to hunt for it.
We also appreciate that you need one account to access all parts of Bovada Casino. Any funds in your online casino account, for example, can be utilized in the sportsbook and vice versa. There is no need to move funds across sections or to form separate accounts.
It's worth pointing out that until last year, Bovada was one of the only online sports betting platforms to accept US players legally. As mentioned earlier, the range of betting markets is good – and you'll find all major US leagues, including the NFL, NBA, NHL, MLB, and PGA. There are also a number of eSports markets.
We also like that the Bovada Sportsbook lets you place prop bets on many markets. However, the betting selection for prop bets in the Bovada Sportsbook isn't as varied as at some US-facing sportsbooks.
Desktop and Mobile Gaming
Bovada Casino isn't the most up-to-date casino we've ever seen. Nonetheless, the site does what it says on the box, and moving around is made simple thanks to the main navigation menu at the top of the screen. Loading times may not be the fastest, but as a general rule, we did not encounter any major difficulties when writing this article. However, we recommend connecting to the site through Wi-Fi. Loading speeds were substantially slower when we tried the site on a 4G connection, so keep that in mind.
While Bovada Casino does not offer a mobile app, their website is entirely mobile-optimized, unlike several other US-facing casinos. This allows you to play most of your favourite games on your mobile devices.
You do not need to download or install any apps to start playing in the mobile casino; simply navigate to the Bovada Casino website using your mobile device's Internet browser. You will be instantly routed to a mobile-friendly version of the site, where you can log in if you already have an account.
While writing this article, we set up an account with Bovada Casino to test the registration procedure. Overall, it's really simple to open an account at the casino, and it takes a few minutes. Before playing, you must validate your email address or phone number. We recommend creating an account on a desktop or laptop computer rather than a mobile device. The signup screen on the mobile-optimized version of the site is relatively tiny, making it difficult to fill in all of your information precisely.
We would like to see Bovada Casino work on-site speed in the future. While their website is functional, players with slower Internet connections may have problems – especially when entering the Bovada Sportsbook.
Banking Options at Bovada
Bovada Casino offers a wonderful variety of banking methods. While many players identify the casino with Bitcoin, they also accept a wide range of Fiat-based payment options.
Most Bovada Casino users can use their credit or debit card to make deposits and withdrawals. The site takes all major credit cards, including Visa, MasterCard, and American Express. The minimum deposit amount is $20 if you use a debit or credit card, which looks very high.
Regarding cryptocurrency, Bovada Casino now offers two: Bitcoin and Bitcoin Cash. The minimum deposit amount for cryptocurrencies is $10, and deposits are credited to your account once one confirmation appears on the blockchain.
Bovada Casino does not charge any fees for deposits, however if you use a credit or debit card, your bank or card issuer may charge you. Check with them ahead of time to determine if any fees are applicable.
Regarding withdrawals, Bovada Casino has a strong reputation for quick cashouts. They strive to authorize all bitcoin withdrawals within 15 minutes, so you may cash out on the same day. If you withdraw using a debit or credit card, the funds should be available in your bank account within 1 to 5 business days.
Unfortunately, Bovada Casino fell short in terms of withdrawal limits. For example, if you wish to withdraw money with a check or money check, the minimum is $100, and the maximum is a meagre $3000. Furthermore, you are only allowed one free withdrawal every 90 days; any future withdrawals using a check will incur a $100 cost.
However, cryptocurrency withdrawals are free, and there is no restriction to the number of withdrawals you may make. Bovada, like all other online gambling sites today, requires its users' identities to be verified before withdrawals may be handled. This is referred to as a know your customer (KYC) check, a legal obligation imposed by online casino authorities.
Customer Support Options
Bovada's online casino, online poker room and sportsbook all share the same customer support options. For the most part, we don't have any significant issues with the customer support facilities available at the online poker and online sportsbook. Getting in touch with the Bovada Poker team is quick – and the team is available 24 hours a day, seven days a week. Sports bettors, those wanting to find out more about casino bonus options at the betting site, or those having issues with Bovada's live dealer games will be able to get help quickly through the live chat portal.
To use the live chat facility at the online gaming site – like at many online casinos – you'll need to log into your Bovada account. You can then enter the live chat room, where you'll be able to speak with a trained operator in real time. Unlike at an in-person casino, Bovada's customer support team can help with almost anything on the spot – although placing sports wagers through the live chat portal isn't possible when you bet online at the time of writing.
Is Online Gambling Legal in the US?
Is Bovada legal? Yes. However, online gaming may not be legal, depending on where you're betting from. Generally, online gaming in the US is opening up – albeit slowly – but some states still prohibit accessing a gambling site. However as noted earlier, a US-based casino is more likely to get into legal trouble than players. You can check out our full Bovada review for a more in-depth look at the legalities involved with the betting site.
Casino Related Articles you Should Read