What Happened to Mike Matusow 
By Alex Smith Aug 3, 2022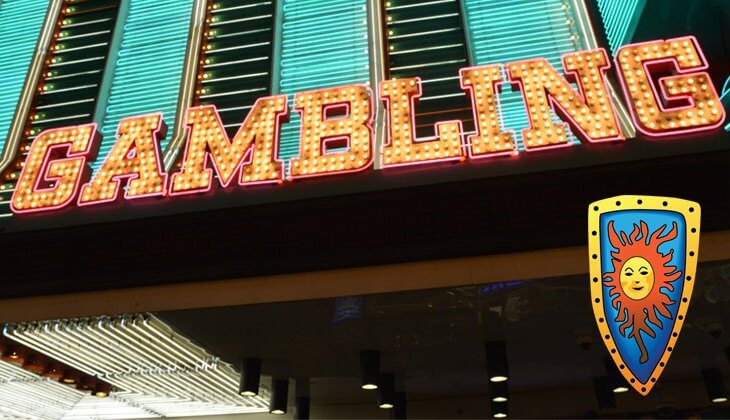 Mike Matusow is one of the most controversial characters you will find at the poker table. He's also one of the most polarizing players, thanks to his angry outbursts, his funny antics – and his inability to ever stop talking in the middle of a hand! Despite the negativity that often surrounds Mike Matusow, there's no doubting that the man really is one of a kind – and he's also a damn good poker player. He's made it to some of the world's most prestigious final table events, he's done well in online poker – and he's also known for his appearances on TV high stakes games. Did you know, Mike Matusow also has WSOP bracelets?
However, Mike Matusow has had a pretty tarnished life away from the felt. Unfortunately, he's suffered from drug problems, he's been experiencing health issues, and he even went to prison after being charged with distributing cocaine! While he only served six months in prison, the charges left a negative mark on Mike Matusow and his career – and while he sometimes makes appearances today, he has, for the most part, fizzled out of sight.
So, if you're wondering what's actually happened to Mike Matusow – and want to know what this colorful character is up to these days – keep reading to find out what this star poker player is up to these days!
Contrary to Reports, Mike Matusow is Still Playing Poker!
Mike Matusow, according to some, completely vanished – but in reality, he's still very much here! However, his life at the poker table has been anything but straightforward! Today, he boasts tournament winnings of more than $10 million! However, when Negreanu was battling Polk in the famed high-stakes heads-up events, Mike Matusow stated that he only had around $20,000 to his name! Unfortunately, Mike Matusow bet a large amount of his net worth on Daniel to win – and this obviously didn't prove to be a wise decision for him!
In fact, Mike Matusow tweeted, saying: "Well I did it! I bet 10k of my 20k bankroll on @RealKidPoker getting 4 to 1 vs @DougPolkVids. I would of bet it all but needed 6k for bills on nov. 1st. Plus the 5k I bet on Trump to win in March that could be in jeopardy. Let's go @RealKidPoker don't let me go bust again!"
Despite this, Mike Matusow appears to be pretty good at finding his way into getting stakes into some of the decent games in Vegas; he frequently mentions it on his Twitter feed. While most people know that Mike Matusow is being stakes, he's playing at $50/$100 tables – and that's a pretty big accomplishment in itself!
Mike Matusow is also still pretty active in the poker tournament scene. For example, in the 2019 and 2020 WSOp events he cashed – and in the 2019 Seven Card Stud 8 or Better Championship event, he cashed for a healthy $116,225!
Mike Matusow also reportedly holds regular online games. However, the stakes for his online games are usually just $1/$2 – so it's not really clear how he goes about playing at these low stakes only to then transition to playing $50/$100 games in Vegas!
A "Play Poker" Podcast?
If you know anything about Mike Matusow you will know that he LOVES to talk. That's probably why he decided to try podcasting – and you'll now find that he dedicates quite a lot of his time solely to podcasting. Thanks to state-of-the-art technology, Mike Matusow has been able to bring his big mouth to the masses through the internet! The American professional poker player has started a podcast called The Mouthpiece, and here, he shares his thoughts about poker, world current affairs, and everything in between.
Recently, Mike Matusow has also started to bring on guests to interview on his podcast. He's actually had some pretty big names on his podcast including the likes of Mori Eskandani, Matt Savage, Phil Hellmuth, Daniel Negreanu, and the late Mike Sexton. Back in 2019, Mike Matusow even did a podcast interview with Mike Postle, when he was accused of cheating players on live-streamed games!
According to his YouTube channel, Mike Matusow's podcast now boasts more than 60 episodes. His podcast is also available on a number of other streaming platforms, and it doesn't look like Mike Matusow is planning on stopping his podcasts any time soon!
He Can Play Poker… But He's Ran Into Problems Away From the Table
Unfortunately, Mike Matusow has had quite a troubled personal life. His life is a complicated story – and to understand his career, you need to head back to the start. Mike Matusow was born in 1968, in Los Angeles, California. He started to develop a passion for gambling at the age of 18, and this passion first developed through playing video poker games. Unfortunately, he ended up becomming addicted to gambling, and tried to stop it by attending Gambler's Anonymous meetings.
Later in life, Mike Matusow started working as a poker dealer. However, while dealing, he realized that he could make money from actually playing poker – so, he started to analyze other players at the table to see what they were doing and how he could do it himself! Before long, Mike Matusow ended up quitting his job and decided to become a professional poker player.
In one of his first events, the WSOP Omaha 8 tournament in 1997, Mike Matusow finished runner-up, earning a healthy $82,000. Just one year later, he did well against Scotty Nguyen in the Main Event; Mike Matusow ended up walking away with a cool $300,000. Mike Matusow played pretty much every day, and he ended up accumulating more than $10,000,000 in tournament earnings – and he even scooped two million-dollar pay days!
He's also won four WSOP bracelets – although he's yet to be induced into the Poker Hall of Fame – something he has been nominated for a number of times. However, despite all of his success, Mike Matusow has struggled with a number of addiction issues. His drug addiction is one of the hardest challenges he has had to overcome.
Mike Matusow told gambool.com that he first tried drugs at a bar at the Rio Hotel and Casino. The drug he tried was ecstasy, and it was given to him by a friend who wanted to help him emotionally recover from his loss to Scotty Nguyen. Unfortunately, that first "hit" proved to be disastrous for Mike Matusow – and it ended up having a huge impact on his life to come.
What Does the Future Hold for Mike Matusow?
Mike Matusow has "been there done that" in pretty much all aspects of life – and despite hitting rock bottom multiple times over, he continues to bounce back. Whether it's online poker, tournament poker, or cash games at high-stakes poker sites/televised poker, Mike Matusow continues to be one of the game's most charismatic figures.
One of the things that we've seen many online poker players doing in the last few years (including Phil Ivey) is turning their attention towards selling online poker courses and training programs. It's clear that there is a LOT of money to be made in selling poker programs online – and we've heard rumors of Mike Matusow potentially turning his attention to this, too.
Other than that, Mike Matusow is also very active on his Twitter feed. He liked to be very vocal about political events – although he did appear to fall out with Daniel. Back in 2016, Mike Matusow was very vocal about supporting President Trump. Daniel – a firm anti-Trumper – took issue with Mike Matusow's support for the 45th President of the United States, and they frequently could be seen to argue on Twitter!
Covid also appeared to stop Mike Matusow from playing poker. However, on the 25th November, 2020, he Tweeted, saying he had finally left his house after eight months to play some poker. He uploaded a photo of him at a $50/$100 NL cash game – wearing a face shield – so it appears as though he was taking COVID-19 quite seriously.
He also apparently bought into a $100,000 buy-in event in 2020, although it's not clear exactly what even this was. However, one thing can be said with certainty; despite ups and downs in his personal life, he alway seems to get back on his feet, and we have no doubts that Mike Matusow will continue to make an impact in the cash and tournament poker world!
Poker Related Articles