How to Become a Professional Gambler
By Alex Smith Apr 26, 2022
To many people, becoming a professional gambler is exciting – something that allows you to step away from the 9-to-5 and get involved with something completely different. It can be especially appealing for those who already have an active interest in gambling. If you're wondering how to become a professional gambler, this article is designed for you.
Whether you want to become a professional poker player, a professional sports gambler, or play casino games at online casinos using matched betting, keep in mind the reality of being a professional gambler is different from the romanticized version of events portrayed in the media.
Before you decide whether or not professional gambling is a career for you, there's a wide variety of factors you need to take into account – and in this article, we will look at some of the primary considerations you should take into account. To begin, however, let's look at some of the different types of professional gambling.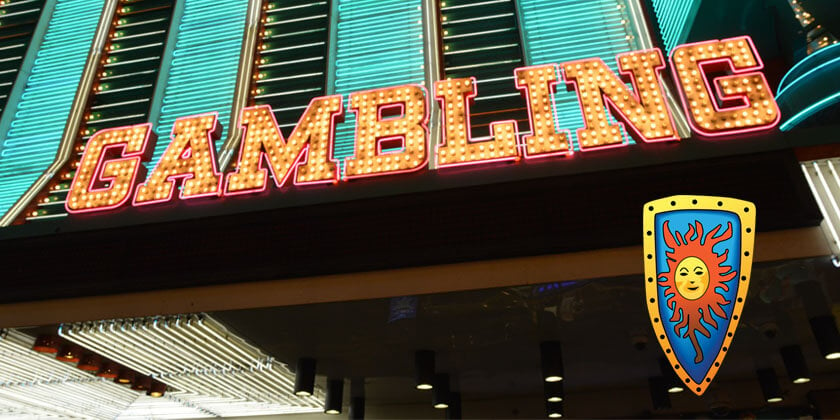 Different Types of Professional Gambling
As you can probably imagine, there's not just one way to make money when looking at successful professional gamblers. Below, we will look at how you can make real money from being a professional bettor.
Matched Bettor
Matched betting is one of the only reliable methods that professional gamblers use to make money playing real money casino games. If you want to play games at online casinos, this is the only way you can reliably earn money.
So, what is matched betting, and how does it work? Well, pretty much every online casino offers a welcome bonus – and this is often comprised of something called a matched deposit bonus – a welcome bonus. This is a way of enticing new players to join the site. When these welcome bonus offers are claimed correctly, it's possible to make what is, essentially a guaranteed profit. This also works both for casinos and sports betting sites.
For example, some online gambling sites will give you a free bet for joining. While the stake of the free bet isn't returned, any winnings from them are credited to your account as profit. If you know which bets to place – and when – you can claim these free bets frequently to enjoy a consistent profit.
Now, of course, there's a caveat; for example, all sports betting sites and online casinos only allow you to claim their welcome bonus once; this means that you have to join a vast number of sites to make this financially viable. Also, some sites will look out for professional gamblers and ban them from their platform – and if they discover what you're doing, they may place limitations or restrictions on your account.
However, when done correctly, matched betting can be a great way of generating nice profits – just don't expect the run to last forever.
Horse Racing Bettor
Before football was the world's most popular sport, horse racing was often frequented by bettors and gamblers. Bettors commonly frequent racecourses worldwide for a chance to enjoy fast-paced betting action.
While all horse bets you place are gambles, horse racing is one of the few sports where it is possible to gain somewhat of an edge – and improve your chances of placing a winning bet – by doing the proper research. For example, it's possible to study which horses are currently in good form, which stables and jockeys are performing well – and then there are the handicaps.
You must have a thorough understanding of how handicaps work if you ever want to become a successful horse racing bettor, as virtually all horse races today are handicap races. This is something that we strongly recommend you take into account.
One of the key ways that professional sports gamblers manage to be successful at horse races is to use state-of-the-art technology systems. For example, some state-of-the-art technology can analyze the current form of a horse and compare it against the odds that the bookmaker is laying; if the odds are seen to be advantageous, then those who're professionals in the online gambling industry may choose to place a bet.
However, it's always worth remembering that, while it is possible to get an edge when you're placing horse bets, it is still gambling after all – and this means that you should proceed with caution when placing these bets. Never spend more than you can afford to lose.
Sports Betting Trader
The most common type of professional gambler (excluding poker players) is the sports betting trader. This is done by using a betting exchange, and much like you can place bets on the result of sporting events, you can also lay bets – essentially acting as the bookmaker.
Here's a great little guide from Betfair on what a betting exchange actually is – and how it works:
"A betting exchange allows members to bet against each other rather than a bookmaker. Customers can offer odds to, or request odds from, fellow bettors.
Where traditional bookmakers risk going head-to-head with gamblers on markets, a betting exchange takes on no risk at all. Instead, a betting exchange provides the platform for its customers to match bets against each other and takes a small commission on winnings.
Betting exchanges are becoming an increasingly integral part of the global gambling landscape, in many cases offering customers much better odds, more transparency, and an experience that feels intuitively fairer.
The big difference with exchanges compared to bookmakers is they allow lay betting. This means backing a selection to lose rather than win.
Every bet placed on a betting exchange involves two bets really – one bet backing the selection to win, and a second bet backing the same selection to lose. So if I want to place a £10 bet on a horse to win at 10/1 which returns a profit of £100, I need someone else to risk £100 at 1/10 to win £10.
This option to lay a bet makes it much easier for customers to guarantee a return if the odds shorten after they've placed their bet.
Where backing a horse with a bookmaker would require you to back every other horse in a race to "green up", on a betting exchange you can back your selection to lose after the price has shortened to lock in a profit."
Arb Bettor
Arbitrage betting – arb betting or arbing – is the art of betting across multiple different betting platforms and sportsbooks at once, hoping that you'll find differences in the prices on certain events and markets. You essentially go hunting for these price discrepancies – and when you find the right margins, you, like a professional gambler, can leverage it to turn a profit.
However, this method of betting is probably one of the most difficult. For example, you need to keep an incredibly accurate and up-to-date record of your wagers to make sure that you know exactly how much you've bet. Many of the top professional gamblers we've spoken to tell us that they keep track of everything in a continually updated spreadsheet.
However, arb betting – like match betting – is generally frowned upon by bookmakers. While it's not against the law, if you're caught doing it, you're likely to have your account restricted – so always do your due diligence to ensure that you don't accidentally get into trouble with a bookie!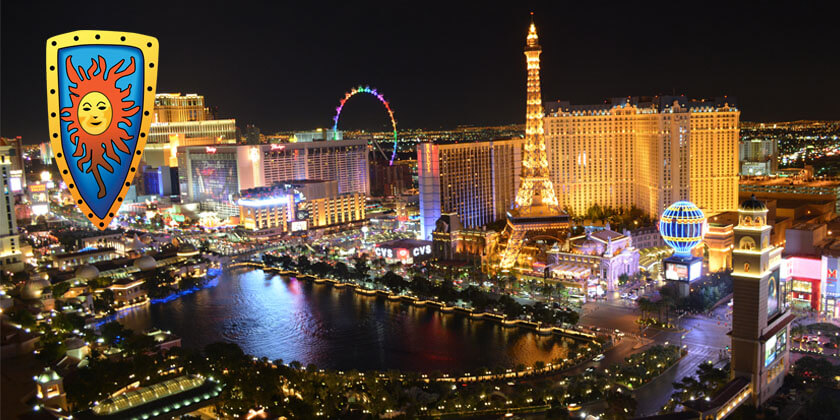 Professional Gambling & Card Counting
Many of the most famous professional gamblers in the world utilize what's known as card counting to gain an edge over the casinos. While it's not illegal, casinos heavily frown upon card counting, and in many of the most prominent land-based casinos, they employ dedicated staff to look for card counters; you'll be asked to leave the casino if you're caught doing it.
Card counting works in games like Blackjack, as these games are all about the values on the cards. If you were somehow able to tell which cards have already been dealt – and which are left in the card shoe – you'd have a huge advantage over the casino. This is where card counting comes in.
With card counting, you're essentially keeping track of the 52 cards in play and adjusting your bet size as you understand which cards are more likely to be dealt next. It's all about odds and probabilities, and while it takes a lot of practice to perfect, card counting can be incredibly effective – which is one of the reasons why casinos will do so much to try and prevent players from doing it.
Unfortunately, card counting doesn't work online because the decks of cards are shuffled manually, which means that you're unable to count cards. Other gambling games that card counting can work with include Baccarat and Three Card Poker.
Starting Steps Taken By Professional Gamblers
If you want to become a professional gambler, then you need to be aware that it's going to take hard work, perseverance and determination. Like anything in life, becoming a professional gambler isn't something you can do overnight.
Below, we will look at several steps that you can use to aid you in your quest to become a professional gambler.
Learn, Study – and Practice
One of the first things that you need to get into your head when starting your journey toward becoming a professional gambler is to continually learn, study and practice. It's really a never-ending process, and you'll always find another football match to watch and analyze, or another greyhound race to pick apart and study.
You need to treat being a professional gambler like being a student; you want to equip yourself with as much knowledge as possible, as this will allow you to pinpoint potentially valuable bets.
You'll also want to dedicate significant time to studying statistics, trends – and form. If you want to be a successful professional gambler, you want to be able to make picks on your own without relying on what other people are saying. This means that you want to pick up on your own trends and use these trends to make your own betting decisions.
The saying' knowledge is power' is a good saying for day-to-day life, but it's even more important when you're starting your journey to become a professional gambler – and studying, learning and practicing will help you to minimize when you lose money and maximize profits.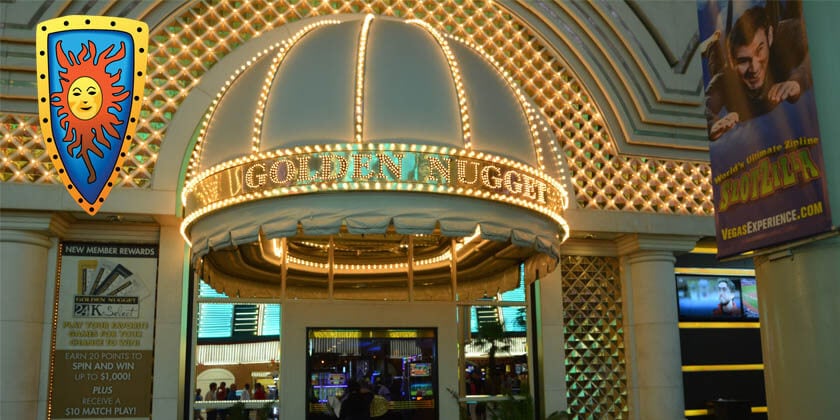 Understand You Need To Be Committed
Commitment is another major factor you should consider if you want to become a professional gambler – one that makes good money, anyway. For example, if you notice a particular football match or tennis game that's wide-open on paper, then most pro gamblers would probably advise you to spend some time watching the game before diving in and starting to place bets.
It's incredibly tempting to begin placing wagers as quickly as you can, but the reality is that doing so will lower your chances of studying everything impartially and making the correct decisions. For example, some of the most successful gamblers on the planet who won millions of dollars on football matches spent up to 7 hours watching past games each day, writing down their observations and building together a solid mental picture of the players and teams.
Don't forget; being a pro gambler is a full-time job, and if you want to succeed, you need to treat it as such.
Practice Leaving Emotions At Home
You need to learn pretty early on to control your emotions – and do everything you can to leave them at home when you're playing. When it comes to wagering real money, all of the decisions you make need to be made based upon logic, cold-hard logic that doesn't leave any room for speculation.
When it comes to online gambling and sports betting, there isn't any room for emotion if you want to be successful. It's important to keep calm and not let your emotions get the better of you when betting, even if you lose a lot of money in a single session.
For example, if you're playing poker professionally, it's only natural that you're going to run into times where you get 'sucked out on.' This could lead to you losing a lot of money – and while newbie players end up going on tilt and subsequently losing even more, the true professionals realize that this is just a part of their profession and learn to manage their emotions.
Advantages of Being a Professional Gambler
As you can imagine, there are many advantages to being a professional gambler. Arguably one of the biggest advantages is that it likely won't feel like you're working, especially if you enjoy casino games or sporting events.
It's also possible to win life-changing sums of money from gambling; although we want to point out that this is NOT a 'norm' – but it still exists, and that lure is something that you simply won't ever find with a conventional 9-to-5 job.
However, perhaps one of the biggest benefits is that – in most countries, especially in Europe – your gambling winnings aren't taxed. This means that you don't have to worry about any income tax; it's already been paid by the casino or sportsbook. However, the rules can change depending on what types of bet you place and where you play – so be sure to consult with a qualified accountant or tax professional to make sure you're getting personalized advice.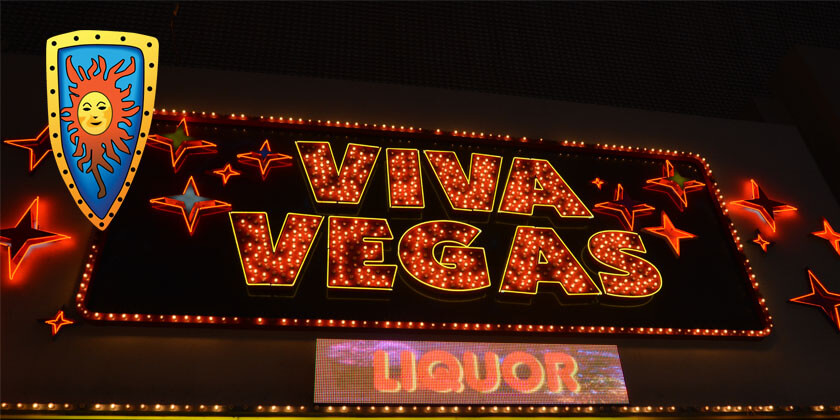 Disadvantages of Being a Professional Gambler
One of the main disadvantages of being a professional gambler – unless you're playing poker – is that you could be shut down by the bookies or the casinos at a moment's notice. This is because they, of course, don't want a punter that's continually winning using their site – so this is one of the reasons why most bettors have a wide variety of different betting sites they use to place bets.
You also need to put in the work; many people think that making a living from gambling online is pretty easy. While it's fair to say that it's a different vibe than working an office job, that doesn't mean that you don't need to put the time and work in. It's important that you get into a good routine and don't skip any important steps.
Finally, there will be days, weeks – or even months – where you lose a lot of money. Gambling is gambling after all – there aren't any guarantees. While there are things you can do to improve your chances of winning, nothing is guaranteed – so this is really important to keep in mind.