888Casino Withdrawal Times
By Alex Smith May 13, 2022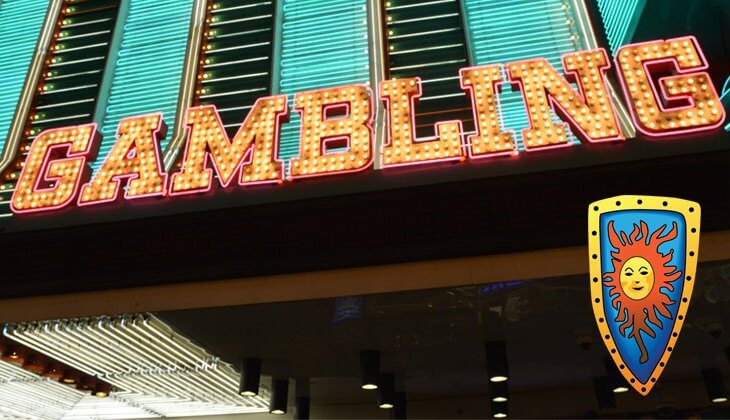 888Casino doesn't have an excellent reputation here at Casinomeister, and many of our players have reported problems with their withdrawals. Proceed with caution if you're considering playing at 888Casino. When things go wrong, immediate assistance for your withdrawal requests may not be available.
Despite its poor reputation, 888 Casino continues to be a go-to gambling site for many players. They operate one of the biggest online poker rooms on the planet, and they also offer other online gambling products such as bingo and live dealer games.
They're one of the biggest online gambling companies in the world. Because of their size, we feel, they can now give players the 'talk to the hand' approach. They're too big to care about any problems individual players are having.
We will look at what 888Casino states their withdrawal time frames are like on this page.
How Long Does it Take for My Withdrawal Request to Be Processed?
One of the significant disadvantages of playing at 888Casino is that the online casino takes so long to process withdrawals. They state that the withdrawal process STARTS three business days from when you make a withdrawal request. That means you have to wait three days before the casino even pays out your winnings!
After that, depending on which of the withdrawal methods you used, you could find yourself waiting five working days to get your money. That's far too long for the vast majority of players, and it's hardly surprising to see why so many players are against playing at 888Casino.
It's almost unbelievable that withdrawal requests take three days simply to process. It's yet another reason to stay well clear of 888Casino; there are plenty of better places to open an online casino account.
Why Did I Receive a Message Saying "Please Contact Customer Support"?
If 888Casino emailed you saying, 'please contact customer support,' there's likely an issue with your withdrawal requests. You may, for example, have exceeded the maximum withdrawal (or failed to meet the minimum withdrawal.) There may have been a problem with one of the withdrawal methods you chose to use.
Or, most likely, you need to provide the online casino with age verification documents. This is commonly known as a know your customer (KYC) check, and it's a legal requirement that all online casinos need to follow.
Their online gaming license dictates that they must verify who you are. This is what a know your customer (KYC check) is. We recommend verifying your account as soon as you open it to avoid delays. This should avoid the majority of issues when you make a withdrawal request.
If 888Casino cannot process your withdrawal to the payment method you selected, they will usually ask you to give them your bank account details. This will allow them to make a bank transfer. Please note that the minimum withdrawal amount for bank transfers is higher than other withdrawal methods. Local regulations may also mean your bank charges a fee if you get paid out this way.
Why Is My Withdrawal Pending?
If your withdrawal request at 888Casino appears to be "pending," there could be a problem. Remember, withdrawals can take up to three working days. If you see your withdrawal pending during this time frame, there's probably nothing to worry about.
However, if it's been longer than this and your withdrawal is still pending, you should contact the customer support team to find out what's going on. In some cases, 888Casino may have sent you an email about your withdrawal that got lost in your SPAM folder.
For example, they may require you to submit additional know-your-customer (KYC) documents. If you're located in the UK, they may require you to complete a dreaded Source of Wealth request.
However, the customer support team is available 24 hours a day, seven days a week, so don't hesitate to reach out to ask them for help. Please note, however, that we are unable to help you here at Casinomeister. 888Casino has an abysmal reputation here (they're 'rogued'), and we cannot be of any assistance if you run into any problems with them.
Can I Cancel a Withdrawal?
888 Casino does not allow you to reverse a withdrawal while it's pending final approval. We understand this can be annoying, especially if it's your first withdrawal of the day and you want to continue playing! However, 888 Casino is bound by UKGC rules and regulations.
These rules state that online casinos must not allow players to reverse withdrawals. It's one of the many responsible gambling changes we've seen in the last year — and more online gaming regulations are likely to follow.
As 888 Casino doesn't have reasonable processing charges or times when it comes to withdrawals (even Gold VIP members don't get quick withdrawals), we understand the frustration of waiting so long. However, be glad that 888 Casino doesn't allow you to reverse withdrawals. That almost always ends in disaster, anyway!
What's the Fastest Payment Method for Withdrawals?
One of the few benefits of playing at 888 Casino is that they offer so many deposit method options to choose from. The minimum deposit for many of these deposit method options can also be very low — as little as $5.
That means that players on all budgets can play at 888 Casino. When it comes to withdrawals, most methods that can be used for deposits are available. For withdrawals to credit and debit cards, 888 Casino states that it can take, in TOTAL, eight working days for you to receive your money.
EcoPayz takes, in total, 4-5 working days, while Interac takes 4-6 working days. iDebit can take as little as three working days, while Skrill and Neteller take between 4 and 5 working days.
The only way the online gambling website gets away with offering such slow payment speeds is because they're so big. They also operate one of the world's largest poker rooms, which is why they get so many players filtering through into their online casino.
Still, the specified time limit of three business days simply to process a withdrawal is crazy to us, and we would strongly advise against playing at 888 Casino for this reason alone!
What Does Payment Method Awaiting Process Mean?
If you're waiting for a withdrawal at 888 Casino and it shows as "Awaiting Process," it simply means that the online gambling website is yet to process your withdrawal physically.
Unfortunately, there's nothing you can do but wait at this point. Until it's been 72 hours or more (don't forget, 888 Casino only counts business days), you can't contact the customer support team about your withdrawal. Or, should we say, they won't be able to help you.
What About Gold VIP Members?
One of the main benefits of being a Gold VIP member at 888 Casino is that withdrawals are processed faster. However, in reality, the speed doesn't increase very much. If you're a Gold VIP member, 888 Casino promises to process your withdrawal within one business day.
However, in today's online gambling atmosphere, that's still far too long. It's crazy to see a site as big as 888 Casino choosing to take so long to process withdrawals. When many other online casinos are offering instant withdrawals in today's day and age, it doesn't make sense.
One of the main benefits of being a VIP at any online gambling website is that you get excellent perks. Promising to 'try' and process a withdrawal within 24 hours isn't good enough. Don't forget that this also does not mean that your withdrawal will be processed over the weekend. For some reason, 888 Casino's finance team doesn't work 24 hours a day, seven days a week. They're only available on weekdays.
So, even if you are a VIP, you'll still have to wait potentially 72 hours! If you make your withdrawal on a Friday, it won't be processed until Monday! To us, that's simply unacceptable.
How to Make a Withdrawal?
888 Casino has a page that details exactly how to make a withdrawal. First, you'll need to open the main lobby. From there, you'll need to head to the cashier section. Once inside the cashier, you'll see a 'withdraw' option appear. You will then be prompted to enter the amount you want to withdraw.
Once you click the "Continue" button, you'll be prompted to choose which withdrawal method you want to use. Note that some payment methods have different minimum withdrawal limits, so be aware of this.
Once you have selected the amount you want to withdraw from 888 Casino and confirmed your banking option, you must hit the "withdraw" button. Your withdrawal will then go into a queue, and it will be processed within 72 hours.
If you have a massive win while playing in the casino, 888 Casino will probably want to run additional checks. This is standard practice for most online casinos, and it simply means that they're running some additional verification checks.
If you are going to be withdrawing a massive amount of money, we recommend contacting the customer support team at 888 Casino in advance so they can advise you on how to proceed.
Can I Withdraw From the Mobile App?
Yes, 888 Casino has developed their mobile casino app so you can make withdrawals from it. The process is essentially the same as the one we just showed you. Please note that withdrawals made from the mobile casino app take the same amount of time. Unfortunately, there's no speeding up the process unless you're a Gold VIP member at 888 Casino.
While using the mobile casino app, you may also find that it's trickier to physically make your withdrawal. For the smoothest experience, we recommend using the desktop version of the website. This gives you more space and allows you to proceed at your own pace.
Withdrawal Related Articles