By Alex Smith Mar 20, 2023
Reactoonz Review
Reactoonz is perhaps one of the most popular slots on the planet – despite it not looking much like a slot. This hugely popular release from Play'n Go has proven to be a "player-favorite" in online casinos worldwide.
A unique 7X7 grid format with cascading symbols, tons of reel modifiers, and an exciting bonus – if you can call it that – offers players the chance of winning up to 4,750X their stake. In this Reactoonz review, we will show you why the slot's so popular.
You can also play Reactoonz for free using the slot's demo version below; no sign-up or registration is required!
| | |
| --- | --- |
| Software | Play'n go |
| RTP | 96.51% |
| Paylines | Cluster |
| Reels | 7 |
| Min Bet | .20 |
| Max Bet | 200 |
Which Online Casinos Play Reactoonz?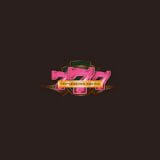 Triple Seven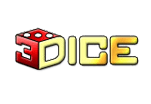 3Dice Casino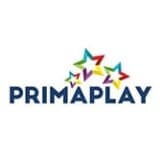 Primaplay Casino
Overview
We think it's fair to say a lot is going on in Play'n Go's Reactoonz slot. While it can appear confusing at first, it's surprisingly easy and a ton of fun once you get the hang of things!
The Reactoonz slot plays on a 7X7 game grid, and it uses a cascading symbols mechanic. Wins form by landing five or more matching symbols in a cluster format. Thanks to the cascading game engine, these matching symbols that form part of a winning combination (or winning combinations) are removed from the reels.
New, random symbols drop down into their place, and every winning combination carries this on. You can play Play'n Go's Reactoonz slot for as little as $0.20 per spin; the maximum bet on this video slot is usually $100. Some online casino sites offer a higher max bet.
RTP and Volatility
What's the volatility? High. Play'n Go has chosen to build its Reactoonz slot around a high variance math model. This allows the slot to offer (quite frequent) wins of 1,500X your stake – a specific amount formed when enough of the pink aliens land in view.
Regarding the return-to-player, the RTP of 96.51% is pretty decent. However, we should remind you that Play'n Go are among the game developers who offer online casinos different RTP settings for their games.
If you're going to play Reactoonz, we recommend checking with the casino you play at before putting a single spin through the slot. This way, you can ensure you're not playing at a super low RTP version of the slot.
Symbols and Payouts
Play'n Go has gone a slightly different direction with this cascading game. You won't find any conventional playing card values, including 10, jack, queen, king, and an ace on the reels.
Instead, all of the symbols are little aliens – and the low-value symbols are simply small colored shapes: yellow, green, red, and purple. These alien-themed symbols pay very little.
The game's premium symbols are where big wins are found; they include a blue, orange, green, and pink alien. The latter is the highest-paying, with the pink symbol responsible for producing the max win in the slot. More on that shortly.
There's also a wild symbol – but the wilds don't appear naturally and have to be triggered by a specific feature. We're going to talk about these in just a moment.
Bonuses and Features
Reactoonz is all about the bonuses and features. While there's no free spins feature, every win sees the symbols involved with that win adding to a meter; collecting 25 will award a particular feature. We'll cover that and the other elements in this iconic Play n Go slot further down in this review.
Cascading Reels
We talked about this briefly earlier, but we suppose it is a feature in itself. Each time a winning combo is formed, the symbols involved with the win disappear on every cascade. New ones dropping down to take their place. Every cascade drops down new symbols, and these cascades can carry on for quite some time!
Instability Feature
On any non-winning spin, there's a chance that the Instability feature can trigger. When it comes, Gargatoon can drop 4 to 8 wild symbols onto the reels, improving your chances of forming a win.
Giantoonz Feature
The Giantoonz feature is a core part of unlocking the maximum win-potential in Reactoonz. When four matching symbols land in a square format, these four matching symbols become a giant symbol, with a 2X multiplier then attached. Wins double if a giant symbol forms part of a win.
Fluctuation Feature
At the beginning of every spin during the base game, one of the grids' low-value symbols is chosen randomly to become the fluctuating symbol. This random symbol is then highlighted. If a winning combination is formed using this feature, it will leave behind two wild symbols once they disappear and the symbols are removed.
Only the one-eyed symbols (the lower-paying symbols) can be selected as fluctuation symbols. The two wilds this feature leaves behind can then go on to form additional wins, leading – hopefully – to the following cascade!
Quantum Leap Charge Meters
Reactoonz is all about the Quantum features, awarded as you form wins. One of these Quantum Leap bonus features will be awarded for every 25 symbols you manage to clear from the game grid. If you manage to charge all five of the Quantum Leap meters, the main Gargantoon Feature will be awarded; this is where the real win potential is found.
Below, we'll look at the various Quantum Leap bonus features awarded randomly each time you clear 25 symbols from the game grid.
Implosion
When the Implosion Feature is activated, between 3 to 6 symbols are transformed into random wilds. The adjacent symbols around these newly-formed wilds are destroyed.
Alteration
When the Alteration Feature is activated, one of the low-value symbol icons is randomly chosen. All instances of that low-value symbol will then be transformed into a higher-paying symbol. If no low-value one-eyed symbols appear on the reels, one of the premiums will be chosen – although this is rare. This is also regarded as one of the least valuable Quantum features.
Demolition
When the Demolition feature is triggered, all lower-paying symbols are destroyed, allowing the higher-paying symbols to drop down to the bottom. New low and high-value symbols then drop down onto the game grid. This is widely regarded as being the worst of the Quantum Features. When you play Reactoonz, you'll notice this is one of the bonus features that rarely results in additional winning symbols being formed.
Incision
When the Incision feature is activated, a wild symbol is placed onto the center-most position on the reels. It will then create two intersecting diagonal lines of symbols through the grid, changing all instances of these into another symbol. This can transform the symbols into wilds, almost always a good identification. You're well on your way to filling the five reels!
Gargantuan Feature
While playing the Reactoonz slot from Play n Go, your goal is to charge all five quantum meters fully. Once you fill all five quantum meters, the slot game will award the main Gargantoon feature; this is the highlight of the Reactoonz slot. There are three parts to this bonus – although it's not a free spins round, we should point out.
To begin with, the Gargantoon adds a giant 3X3 wild symbol onto the reels. The Gargantoon splits up to become two 2X2 wild symbols between each cascade. After the following cascade, he divides himself into nine 1X1 wilds.
Our verdict
Reactoonz may sound like a pretty complex slot initially. While the game does require a bit of a learning curve to get used to, you'll quickly see why it's become one of the most popular game releases from Play'n Go in recent years.
The most common win – 1,500X your stake – is formed by landing 15 of the highest-value pink alien symbols, with a 2X2 giant pink symbol involved with the win. This results in a payout worth 1,500 times your bet!
We like how there are several "mini" bonus games. While the features are quite different from what we usually see, Play'n Go has done a great job with Reactoonz. We're not surprised to see it cementing itself as one of the top-played slots in history!
Reactoonz Review FAQs
Play'n Go is one of the world's biggest and most reputable software providers, responsible for many hit slot game releases like Book of Dead, Wild Frames, Honey Rush and Wild Falls.
The lower-paying symbols in Play'n Go's Reactoonz slot are simply the non-premiums. That is, the basic-looking colored one-eyed aliens.
When you manage to fill all five meters, you'll trigger the main Gargantoon feature. This is, essentially, three free spins (though the slot game doesn't actually have a free spins bonus). At first, a giant 3X3 wild symbol will be added to the reels.
Once all wins have been paid out, the giant wild becomes two 2X2 wilds. After this, the 2X2 wilds split into nine 1X1 wilds.
Yes! Here at Casinomeister, we're proud to announce that you can play Reactoonz in free play mode to get a feel for the game and its features without risking any of your own real money! Just scroll to the top of this page, load up the game's demo version, and begin playing!
You should always check specific bonus terms and conditions. Generally, however, bonuses can be used on Reactoonz, yes.

| | |
| --- | --- |
| Software | Play'n go |
| RTP | 96.51% |
| Paylines | Cluster |
| Reels | 7 |
| Min Bet | .20 |
| Max Bet | 200 |
Table Of Contents