By Alex Smith Mar 23, 2023
Ivanhoe Review
Ivanhoe slot machine is a cool and entertaining video slot from Elk Studios, a leading online gambling developer who is unafraid of pushing boundaries to try out new concepts and themes.
Ivanhoe is famed for its bonus round, where hitting 3-of-a-kind combos of the blue or red seven symbols awards huge wins. In this Ivanhoe review, we will be taking a look at what the game offers!
If you'd like to play Ivanhoe online for free, you can enjoy the our Ivanhoe free play demo version of the online slot below:
| | |
| --- | --- |
| Software | Elk Studios |
| RTP | 96.3% |
| Paylines | 17 |
| Reels | 3 |
| Min Bet | 0.20 |
| Max Bet | 100 |
Which Online Casinos Play Ivanhoe?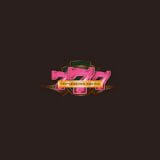 Triple Seven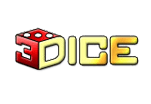 3Dice Casino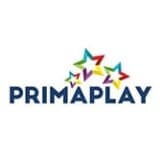 Primaplay Casino
Overview
Ivanhoe online slot boasts a cool and unique theme; it's clear that Elk Studios spared no expense when it came time to theme the slot.
One of the most famous Scottish authors – Sir Walter Scott – is widely credited with bringing the stereotypical tartan and shortbread image many of us think of when we hear of Scotland. One of his most famous novels, Ivanhoe, published in 1820, is the inspiration behind the slot Ivanhoe!
Sir Walter Scott's legacy lives on today – perhaps not how he'd ever have imagined. The software provider has done an excellent job with the game, and today, you'll find it available at many online casinos!
In this Ivanhoe slot review, we will look at what the slot has to offer, why it's so popular, what the extra free spins bonus is all about, and how to trigger the main Ivanhoe bonus round!
Format and Game Options
Interestingly, Elk Studios have chosen to build Ivanhoe around more of a fruit machine format than an online video slot. Instead of the conventional 5-reel, 3-row format in so many online slots today, Ivanhoe is built with just three reels and (up to) 3 rows. This 3-reel mechanic may sound strange for a game still popular in 2021 – but don't be put off by the 3-reel mechanic; Ivanhoe packs a punch. With up to 300,000 coins on offer to win per spin, there's some impressive win potential!
Like most Elk Studios games, Ivanhoe offers you the ability to set off an autoplay function. This allows you to pre-program up to 100 spins to play automatically, preventing you from manually pressing the "spin" button while playing.
You can also set up several parameters for the autoplay. For example, you can set it to automatically stop when one of the bonus features lands or when you trigger the free spin feature. You can also set a max win and max loss toggle.
Unfortunately, there isn't a quickspin function in Ivanhoe – but there is something unique called Betting Strategies. This concept is so unique we've written an entire section about it later in this review; keep reading to learn more!
RTP and Volatility
With a maximum win worth a whopping 300,000 coins, you'd be forgiven for assuming Elk's Ivanhoe slot would be super volatile. On paper, it's actually a medium variance slot. However, we should point out that the game was released a few years ago. So if you were to put it up against some of the hugely volatile games we're seeing software providers release today, it might look even lower in volatility!
One of the things we liked about the game was that the regular game produced a fair number of wins. While the base-game wins don't always equate to more than your stake – it's nice to see such a high hit frequency as it means you don't sit there staring at the reels getting bored.
Elk has done a nice job with Ivanhoe when it comes to RTP. Its RTP, 96.3%, is decent for a slot of its kind. While it's not the highest RTP we've ever seen, it's certainly much better than many of the games we're seeing the game developer's pushing out today.
What's more, Elk doesn't release their slots in multiple RTP settings; no matter what casino you play at, the RTP will remain the same – something we always like to see!
Ivanhoe's Betting Options
In this popular Elk Studios slot, you'll find yourself able to choose from various bet-level settings – all of which are designed to make the slot game accessible to as many players as possible. For example, when you play Ivanhoe, you'll find yourself able to stake as little as $0.20 per spin – and as much as $100.
We should point out that online casinos have the ultimate say in the max bet of the slot. You may find the max bet is smaller at some sites – but as a general rule of thumb, these are the stake options you'll find available within the game.
We should also point out that Ivanhoe uses a unique payline format; the game uses 17 paylines, and wins are formed provided symbols touch one another across the three reels. The 17 paylines mechanic is strange – but it works!
Symbols and Payouts
The symbols are about as basic as they can get; they emulate the look and feel you'd expect to find if you were playing a classic fruit machine. The game's lower-paying symbols are all fruits and include a Lemon, a Watermelon, a Plum, and Cherries.
When forming part of a winning spin, these lower-paying symbols aren't worth much, but the game Ivanhoe makes things up with the premium symbols, which include a Blue 7, a Red 7, and a Crown. These can produce massive wins when lines are formed from reels 1 to 3.
The game doesn't have a wild symbol during the base game – but it does during the free spins, so we'll be covering that shortly. In terms of the bonus symbol, you'll see this represented by the main Ivanhoe game logo. This is key to triggering the main free spins bonus, so we'll be covering details of that shortly.
Bonuses and Features
Landing one of the Ivanhoe bonus symbol scatters on each of the three reels (they must land fully in view) will trigger the main bonus. We'll be taking a look at how this bonus works below.
Free Spins Bonus Game
As mentioned earlier, the free spins feature in Elk's Ivanhoe slot is triggered by landing three scatter symbols on each of the three reels. Upon doing so, you'll be awarded five free spins. Don't worry, and it is possible to win more than five free spins later on within the bonus.
During the free spins bonus of Elk's Ivanhoe slot, you'll be awarded one additional free spin each time you land one of the bonus symbols in view. To begin with, all wins are subject to a 2X multiplier. The Crown symbol is also transformed into a wild for the duration of the bonus, making it easier to form wins.
During the bonus game levels, you'll be trying to climb level by level; you reach a new level each time you get the corresponding win needed to climb up.
For example, you need to reach 2,500 coins during the first five free spins. If you manage to do so, you'll move up a level. You'll be awarded three additional free spins on this next level, and now, all wins will be multiplied by 3X. It's possible to reach a level known as Return of the King – and if you do reach this level, all wins in the bonus will be multiplied by a whopping 6X!
From what we've seen, getting beyond level three in the bonus round is pretty challenging – so don't hold your breath too much!
Elk's Unique Betting Options
One of the things we like most about Elk Studios is that many of their games offer an incredibly creative feature called betting strategies.
The software provider realized that many players adjust their bet size depending on the result of previous gameplay. Because of this, the software provider built four different betting options into most of their games. We'll look at these below:
Jumper
If the Jumper betting strategy is activated, the size of your bet will automatically increase by one level after a winning round. This continues until your bet size reaches four levels above the original stake. On a losing spin, the bet size is returned to normal.
Optimiser
The Optimizer betting strategy automatically adjusts the size of your stake depending on your total casino balance. This means the amount you're taking on the slot changes depending on your current casino balance.
Leveller
If you activate the Leveller betting strategy, your bet will be raised automatically after five consecutive losses. After you win, your stake size is reset back to its original value.
Booster
The Booster betting strategy sees your stake increase by one level after every losing round – up to four levels above the original. It can't go any higher than four levels above your original stake. After you get a win in the slot, your stake is returned to its original size.
Our verdict
Despite Elk's Ivanhoe slot being built around what many players would consider a pretty bland mechanic, we like how the casino developer has built the slot game.
You may think matching symbols from reels 1 to 3 wouldn't be worth much – but you'd be surprised how much some wins can pay, especially the Red 7s. In fact, during the bonus spins game, the Red 7s can pay a huge amount of money, especially if you've managed to increase the multiplier to a decent level.
To get a good feel for how the game worked, we decided to play Ivanhoe video slot for 200 spins – and we managed to trigger the bonus game three times during those 200 spins. Of course, the bonus game doesn't always pay a huge amount of money. However, if Richard the Lionheart is on your side (and the slot Gods are looking over you), you may form 3-of-a-kind combos of the 7s symbols. With a high enough multiplier, this can be a tremendous amount of money.
Of course, there's a good chance we just got lucky with the frequency in which we triggered the bonus. In fairness, we didn't get the multiplier past 2X – but it's nice to know there's max win-potential of up to 300000 coins. Ivanhoe is available at a huge number of online casinos, as is the case with all of Elk's slot games!
Ivanhoe Review FAQs
Despite being built around a 3X3 format, Elk decided to use a strange mechanic to award wins. There are 17 paylines in the slot, with wins formed provided a symbol "touches" another instance of itself across the reels.
With virtually all casinos now offering new players bonuses, deposit matches – and sometimes even slots deposit bonuses – you may be wondering if you can use your deposit bonus on Ivanhoe. Generally speaking, yes, casinos allow deposit and slots bonuses to be used on this game.
However, if you claim a deposit or slots bonus at a casino, you should familiarize yourself with the terms and conditions. For example, certain games may be excluded, and wagering requirements will likely apply. Wagering requirements require you to play through the total deposit bonus a certain number of times.
There may also be max cashout limits from deposit bonuses. Usually, you'll need to use your deposit bonus within seven days. If you don't complete the wagering within seven days, your deposit bonus funds may become void.
Whether you're playing this popular gambling slot with your cash or choose to claim a deposit or slots bonus – you may wonder about the game's return to the player. Thankfully, the game features a great return to player percentage – which remains fixed regardless of how you choose to play. That percentage is 96.3%.
| | |
| --- | --- |
| Software | Elk Studios |
| RTP | 96.3% |
| Paylines | 17 |
| Reels | 3 |
| Min Bet | 0.20 |
| Max Bet | 100 |
Table Of Contents