By Alex Smith May 4, 2023
Golden Fish Tank Review
Yggdrasil Gaming has managed to leave a lasting impression on the online gambling community, largely thanks to the incredible level of detail that goes into all of their games. They're arguably one of the best software providers on the planet when it comes to graphics, animations and sounds.
Golden Fish Tank is one of their most popular games, tied in popularity, perhaps, with Casino Zeppelin. This exciting underwater-themed video slot offers great win potential, an exciting free spins feature and plenty of reel modifiers to watch out for.
If you're looking to play Golden Fish Tank for yourself or learn more about the game, read this Golden Fish Tank slot review in full.
Which Online Casinos Play Golden Fish Tank?
Winz.io Casino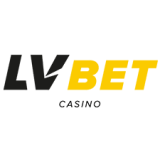 LV BET Casino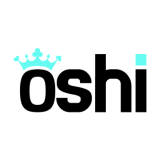 Oshi Casino
Overview
We've seen many iGaming software providers producing slots around an underwater or fish theme. However, few have achieved the levels of success enjoyed by Yggdrasil Gaming in their Golden Fish Tank slot.
This unique game is incredibly easy-to-play, offers an interactive free spins bonus, and uses a creative "Golden Bet" mechanic to enhance the main bonus round's potential.
The game is visually stunning, and you'll see the reels set underwater, with colourful coral reefs lining either side of the reels. The seabed renders in full HD, and, once again, the software provider has knocked it out of the park when it comes to creativity and design.
Their Golden Fish Tank slot is built around a 5-reel, 3-row format, and there's a total of 20 fixed paylines; these can't be adjusted.
In just a moment, we'll be taking a look at the betting and stake options found within the game. But first, let's see what the symbols and payouts are all about!
RTP and Volatility
Built using a volatility medium math model, Golden Fish Tank is the ideal game for those wanting exciting, action-packed, fast-paced slot action — without dealing with the perils often associated with high variance machines.
In fact, the volatility medium build of the game allows you to get a decent amount of play-time within the base game without worrying too much about your balance decreasing. Of course, please play responsibly, and realize that a slots session can go either way very quickly!
When it comes to the RTP of Yggdrasil's Golden Fish Tank slot, the default return to the player is a healthy 96.4%. However, we should point out that the game developer offers most of their games in a variety of RTP settings.
We always recommend you check with the online casino you're playing with to make sure you're getting the highest RTP version of the slot possible.
Symbols and Payouts
As you'd expect from a fish-themed slot, Golden Fish Tank features a ton of fish symbols; these are the game's high-value symbols, awarding payouts of up to 12.5X your stake for a 5-of-a-kind combo. Another example is a white and orange fish symbol which is worth 200 coins.
That may not sound like much for an online slot. But as you'll see from the extra features within the free spins bonus, these wins can quickly add up, so don't discount the game just yet!
Yggdrasil Gaming has chosen to use playing card suits in terms of low-value symbols. You'll see Hearts, Clubs, Spades and Diamonds on the reels.
These don't play well at all, but they can contribute to some semi-decent wins during the main free spins feature. Just don't expect the base game to produce any life-changing hits!
Max Bet and Min Bet Options
Open any slot game today, and you'll find that software providers are doing their best to accommodate as many players as possible; one of the ways in which they do this is by offering as diverse a range of betting options as possible.
The max bet in Golden Fish Tank is a whopping $125! However, some online casinos may choose to implement a lower max bet, so bear this in mind.
New players will be happy to learn that the minimum bet is just $0.25 — so you don't need to be a high-roller to enjoy the fishy action, too!
There's also a unique bonus mechanic that increases your stake's size — called the Golden Bet. We'll be talking about this a little later in this slot review.
Game Customisation Options
Yggdrasil Gaming is famed for offering players a huge amount of customizable features within many of their video slots, and Golden Fish Tank is no exception.
For example, a slider mechanic allows you to control the spins' speed, far more advanced than the simple quickspin option offered by most software providers.
As you'd expect, there's also an autoplay function that allows you to set up to 100 spins to play out automatically.
You can set these spins up so that they stop automatically when the free spins symbol is triggered or when you hit a win of a certain value. You can also set a loss limit.
Bonuses and Features
Golden Fish Tank is all about the free spins round, packed with everything from random wilds and extra features to sticky wilds. Below, we'll look at how the free spins bonus round is triggered and what happens once it's activated!
Free Spins
In order to trigger the main free spins bonus, you'll need to land 3, 4, or 5 of the scatter symbols anywhere in view. Doing so will award you the following:
3 Free Spin Symbols will provide you with six free spins and three feature picks
4 Free Spin Symbols will give you eight free spins and four feature picks
5 Free Spin Symbols offer up ten free spins to you, complete with five feature picks
Now, the feature picks to determine how your free spins bonus will play out. If you have the Golden Bet mode activated (which we'll look at below), it's possible to get even more picks.
First, let's look at what the feature picks include — and what this all means.
There are six feature picks in total to choose from, and the feature picks you choose will remain active for the duration of the free spins feature. Here's what you can pick:
Extra Free Spins: this sees you awarded with anywhere from 2 to 4 reels extra free spins.
Multiplier Wins: the multiplier will apply a multiplier of up to 2X to any wins you manage to form during the free spins bonus.
High Fish Stacks: the high fish stacks combo see one of the higher-paying fish symbols stacked on all five reels for the duration of the free spins bonus, making it much easier to land a full screen of said fish.
Wild Fish: any of the fish symbols can be picked, and these fish symbols then will transform into wild symbols for the duration of the bonus. Just one of the fish transformed into a wild can help you form wins. But ideally, you don't want just one of the fish wild — you want two!
Random Wilds: the random wilds pick either one or two random wilds onto the screen before the start of every free spin. 2 random wilds on each spin can lead to some mega wins!
Sticky Wilds: As the name suggests, sticky wilds see one single wild symbol placed onto the reels. This wild symbol is then locked in place for the duration of the free spins bonus.
It doesn't matter whether you manage to get six free spins or ten free spins(and even with six free spins, you can hit some big wins during the free spins feature, by the way). It's all about the picks, and the quality of your free spins feature is determined by the picks you make.
Ideally, you want ten free spins with a wild fish. You then want that same wild fish stacked on all reels, as this gives you a great chance of landing a full screen of the wild symbol — and you'll have a full ten free spins of this to look forward to!
Golden Bet
Most of those who play Golden Fish Tank choose to activate the Golden Bet Feature. The Golden Bet Feature is a special option available to you within the base game that increases your total stake size by five coins, i.e. 25%.
When the Golden Bet activated plays a major role when triggering the free spins round. You'll be awarded one additional feature pick when the Golden Bet is activated, significantly improving your chances of getting that "perfect" free spin bonus setup.
This allows you to get up to 5 feature picks while landing four scatters — even the free spins with three scatter symbols award you four feature picks. So, while the Golden bet does cost you more, most agree it's a worthwhile investment.
Other Top Yggdrasil Slots
Yggdrasil Gaming has many successful video slots behind them, and their portfolio spans well beyond their Golden Fish Tank slot.
Below, we're going to take a look at some of their other games, many of which offer great bonus rounds and volatility medium to high math models.
Valley of the Gods
Valley of the Gods is one of Yggdrasil's most popular video slots, and it closely resembles the mechanics found in NetEnt's Reel Rush and When Pigs Fly. Firstly, the game grid is quite small — and you'll need to hit wins in order to open up the grid.
Do so fully, and you'll be awarded the bonus spins feature, during which multipliers are applied to wins. You can also win extra lives, helping you continue the bonus spins for longer periods of time.
Holmes and the Stolen Stones
Holmes and the Stolen Stones is a hugely popular Yggdrasil video slot. The reason why (we learned when putting this review together) is that it offers a whopping five progressive jackpots, two of which can award once-in-a-lifetime hits.
The extra feature also ensures there's a free spins bonus on offer. If you're looking to place a bet on another Yggdrasil slot with fantastic win potential, then Holmes and the Stolen Stones is a game you may well enjoy. We recommend it highly and are glad to see it's available at almost all top casino sites.
MultiFly
One of Yggdrasil's newest slot releases, MultiFly, offers one of the more unique feature rounds we've ever seen, with a giant frog adding a multiplier wild where any winning symbols landed.
A cascading reels effect then comes into play, with the wild turning into a sticky wild for that spin. If, on the re-spin, you land another wild, it will also turn into a sticky wild, while the multipliers above the reels all increase, multiplying against one another to improve the size of your total win!
Vikings Go Berserk
Vikings Go Berserk is one of the old-school Yggdrasil slots, known for its maximum volatility and the availability of which it can be played at online casino sites.
This well-known video slot is a collection-based game. Alongside the regular free spins bonus, there's also a special feature, during which all premium symbols that land in view are guaranteed to turn into sticky wilds for the duration of the bonus.
This adds significant win potential to the game, and if you manage to line up a premium symbol all across the reels, you can walk away with some very impressive hits — even when playing the standard eight free spins bonus!
Orient Express
Orient Express is a slot from Yggdrasil that was first released back in 2017. While it's not one of the game developer's most famous slots, it offers some extra special attention to detail, with the game developer ensuring the graphics are impeccably designed.
The main feature allows you to win up to 30 free spins. Other feature bonuses you'll find inside the game include walking wilds, multipliers, fully wild reels and more. It's a game packed with extra potential, and we love it, if for nothing more than the graphics and animations!
Our verdict
We're pretty confident in saying that Golden Fish Tank is an excellent effort from Yggdrasil Gaming. In fact, we're not sure the software provider could have done a much better job with the slot; the graphics are absolutely fantastic, the volatility medium math model ensures you get a good variety of decent wins and play-time, and the free spins bonus spins round is capable of producing some really decent wins. Even up to 400X your stake on a single spin (and that's just during one of the free spins!)
If you're looking to play Yggdrasil's Golden Fish Tank slot for yourself, you'll need to strongly consider whether or not you'll want to activate the Golden Bet option. In our opinion, it's well worth the extra investment — but only if you plan on staying around for a while. That's because it only showcases any value when the bonus spins (the free spins) bonus triggers, and if it doesn't, you'll have lost money without seeing an increase in RTP.
New players are advised to read the game's rules in-depth to learn more about how it works, although we've done our best to summarize the basics in this Golden Fish Tank slot review.
Another thing we particularly like about Golden Fish Tank is the fact that the free spins feature isn't too hard to trigger. Many bonus spin features in Yggdrasil slots are very hard to trigger, but that's just not the case when you play Golden Fish Tank.
Of course, there are no guarantees you'll trigger the bonus spins quickly. Still, from our testing and from what we squaw while putting this review together, the free spins bonus is relatively easy to trigger — and that's great news for players who don't want to wait around too long for the bonus feature to drop in.
Golden Fish Tank Review FAQs
Golden Fish Tank is a video slot from a game developer called Yggdrasil, a well-known online gambling software provider who's named after the famous Welsh Tree of the same name. Golden Fish Tank is one of the game developer's most played slots. It offers a wide variety of features, from the free spins/bonus spins to the Golden Bet feature, all of which can be enjoyed by both new players and experienced gamblers alike.
Yes. In fact, the free spins bonus within Golden Fish Tank is arguably the biggest attraction of playing the slot.
Triggering the bonus spins requires you to land 3, 4, or 5 of the scatter symbols anywhere in view. You'll then get to pick from oyster shells that appear on the screen, with each pick awarding a different bonus, including sticky wilds, multipliers, extra bonus spins, stacked fishes, and more.
It's a great bonus, and with up to 400X your stake to be won on every spin during the bonus, the free spin feature offers some fantastic chances to win big. Your chances of profiting from the free spins/bonus spins feature can be improved by playing the "Golden Bet" option.
Depending on the casino you're playing at, the max bet in Golden Fish Tank can be set as high as $125! However, some of the smaller casino sites may lower the max bet — and we've seen some sites imposing a max bet of just $25.
Thankfully, most sites offer a max bet of at least $50, so high-rollers shouldn't have an issue finding a stake size to suit them.
Regardless of the casino you play at, the minimum bet is just $0.20, so new players can enjoy the slot without risking much of their own money!
During the bonus game, you'll get an extra chance to get random position wilds, stacked symbols, a 2X multiplier or 1, 2 random wilds if you manage to either land 4 or 5 scatter symbols in view or if you've chosen to activate the "Golden Bet" mechanic.
The bonus game is where most of the slot's win potential is. So, keep this in mind if you want to improve your chances of getting stacked symbols (the stacked symbols can award huge wins) or want a 2X multiplier. And yes, the 2X multiplier does play a BIG role in how much you can win from the slot).
We recommend playing the Golden Bet if your budget allows.
With most online casinos now offering new players some welcome bonus offer, many of our readers wonder whether their welcome bonus can be used on Golden Fish Tank.
As a general rule of thumb, yes, welcome bonus offers can be used on Golden Fish Tank. That's because welcome bonus offers are generally only restricted from super-high-RTP slots or those with progressive jackpots.
If you do choose to claim a welcome bonus or deposit bonus, make sure you read the full terms and conditions; there may well be max cashout rules, max win limits, or even min deposit rules.
Don't automatically expect you can use a welcome bonus on Golden Fish Tank, though from our research, most online casinos do allow it to be used on the slot.
Like most of Yggdrasil's slots, Golden Fish Tank comes with a variety of RTP settings, which is something we were quick to pick up on when putting this review together.
Thankfully, the default RTP of the slot is pretty high, coming in at 96.4%. It's well worth making sure you're playing at a casino that offers this max RTP to ensure you're getting the best value for money.
This strategy ensures that you give yourself the best chance to land the lucrative free spins bonus and hopefully get those stacked symbols transforming into X2 multiplier wilds!