By Alex Smith Apr 25, 2023
Flame Busters Review
Thunderkick is one of the most creative game developers around. It's known for developing "out there" concepts for its slots and, more recently, pushing out games with significant win potential.
Flame Busters — Mcfry and the Flame — is one of the game developer's most popular releases. The software provider takes things back a bit (or a decade), offering a retro 90's inspired slot with pixelated graphics, great bonus action — and a win potential of up to 5,280X your stake!
In this Flame Busters slot review, we look at why this game's become such a success story for Thunderkick.
| | |
| --- | --- |
| Software | Thunderkick |
| RTP | 96.1% |
| Paylines | 243 |
| Reels | 5 |
| Min Bet | 0.10 |
| Max Bet | 100 |
Which Online Casinos Play Flame Busters?
Winz.io Casino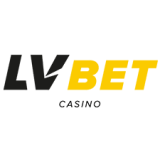 LV BET Casino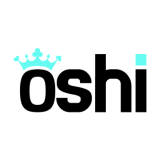 Oshi Casino
Overview
It's rare that a software provider would choose to build a video slot in 8-bit pixelated graphics in this day and age. Still, that's what Thunderkick set out to do when they developed Flame Busters, a slot that follows the life of a fireman called Roasty Mcfry, the slot's main character.
Roasty Mcfry does his best to battle it out, putting out the fire (and hopefully awarding you wins in the process). While it's far from a conventional-looking game, Thunderkick has pulled it off incredibly well — and we can see why it's so popular with players.
Format and Betting Options
Flame Busters is built around a 5-reel, 3-row format. It uses a 243-ways-to-win format instead of paylines. This 243-ways-to-win mechanic means you just need to line up three or more symbols from left to right on adjacent reels to form a win; the position of the symbols is irrelevant.
Like all video slots from Thunderkick, Flame Busters is incredibly easy-to-play and easy to navigate. Selecting your stake is achieved by pressing on the poker chip-like symbol in the bottom left-hand corner of the reels.
You'll find yourself able to bet as little as $0.10 per spin, and the max bet is a whopping $100. However, we should point out that some online casinos may choose to implement a lower max bet to limit their financial exposure.
The Flame Busters slot comes complete with an autoplay function. Depending on the jurisdiction you reside in, you can set up to 1,000 spins to play out automatically.
This prevents you from needing to manually press the spin button each time you want to begin a new round. You can set various metrics, including a maximum loss/win limit, and tell the autoplay to stop upon triggering the free spins bonus.
Like most Thunderkick slots, Flame Busters also allows you to "slam stop" the reels. This is achieved by pressing on the "spin" button mid-spin, at which point the reels will immediately stop.
Playing this way can get expensive, but it's a decent way to get lots more spins per hour — thus improving the likelihood of your triggering the free spins feature!
RTP and Volatility
Flame Busters was one of Thunderkick's first high volatile slot machines, and it's ranked at 5/5 on the software provider's in-house volatility scale.
That being said, when putting this slot review together, we found ourselves able to enjoy a significant amount of playtime, despite the high variance nature of the slot.
Base-game hits are also fairly frequent, keeping your balance afloat.
The high variance math model used in Flame Busters also allows for a high max win. If you choose to play Flame Busters for yourself, you'll find yourself able to win as much as 5,280X your stake on a single spin!
This great win potential is backed up by an RTP of 96.1%. So, it's decent enough, especially for a volatile machine like this!
Symbols and Payouts
In keeping with the retro look and feel of the slot, Flame Busters' graphics are all designed in the same 8-bit pixelated manner. While it may sound like a bizarre approach for a software provider to take, Thunderkick has actually pulled it off really well.
The game's lower-paying symbols are represented by playing card values, including 10, jack, queen, king, and ace, all placed within small, coloured coins. The higher-paying symbols include a variety of strange creatures, including a Bearded Goat, a Green Robot, a Toothless Man, and a Wizard.
Roasty McFry himself is the game's highest-value symbol, awarding you a payout of 10X for lining up a 5-of-a-kind combo of him on the five reels.
While that may not sound like a lot, remember that the 243-ways-to-win nature of the slot game means it's possible to stack multiple symbols across the reels, so enough of any symbol can produce a decent win!
Bonuses and Features
Flame Busters is all about the bonus game. There are actually two special features to look out for, both of which we'll be covering in the next stage of this slot review.
Fire Drill Feature
The Fire Drill feature is a randomly triggered bonus that occurs within the base game. When it activates, you'll see the alarm bells below the reels come to life, with the team of fire-putter-outers banding together to get their equipment ready — a real-life fire drill, if you like.
The fire symbol icons then come into play, and the fire drill feature will transform between one and five of the playing card values into these fire symbol icons. These include the 10, jack, queen, king, and ace, which all transform to reveal the same identical symbol when landing on the reels (this is also known as the mystery symbol.)
Free Spins
The main free spins bonus in Flame Busters is triggered by landing 3, 4, or 5 of the scatter symbols anywhere in view during the base game.
You will then be awarded the bonus game, which awards you ten free spins if you landed three scatter symbol icons, 15 free spins for four, or a whopping 20 free spins for five. (In our experience, getting the 20 free spins in the video slot is incredibly hard!)
Once the bonus game begins, you'll want to keep an eye out for the Alarm Bell scatter symbols, as these are key to moving up and progressing through the bonus.
Each time you collect three of these alarm bell scatter symbols, the current lowest valued coin symbol will upgrade into a mystery symbol — and you will also be awarded two additional free spins.
If you can get enough of the lower-paying symbols upgraded, there will be plenty of fire symbol icons on the reels. These fire symbol icons all reveal the same symbol (except the scatter), allowing you to easily make 4-of-a-kind and 5-of-a-kind combos all the way across the reels.
While ten free spins may not sound like much to play the feature with, it really is. You'll start seeing more fire symbols on the reels when you climb to a new floor (achieved by collecting three of the scatters). It's these fire symbols that can start to lead to big wins, especially when you reach a new floor three or four times!
An Intriguing Sequel?
Once Thunderkick started to see how much players enjoyed Flame Busters — and how much attention the free spins bonus round was getting — they soon turned their attention away from the burning building theme and more to something a bit more conventional. The result?
A new slot called Dragon Horn was released a few years later. While Dragon Horn is almost identical to Flame Busters, both in terms of format and how the free spins bonus works, there is one difference in the free spins bonus. Instead of getting extra spins when you collect three scatters, you get extra spins simply for landing one scatter anywhere on the reels.
It's proved to be quite a successful sequel to Flame Busters, offering the same kind of win-potential found within their Flame Busters slot. While it's not the most popular slot from Thunderkick, Dragon Horn looks like it was a successful release for the game developer.
Our verdict
Thunderkick really pushed the boundaries of creativity when it came to Flame Busters. Everything from the graphics, the free spins bonus and the mystery fire symbols captures attention from the second you first load up the slot. When writing this slot review, we can tell you that we spent quite a bit of time playing the Flame Busters slot.
While the game does operate around a pretty volatile math model, we really like the fact that you can land big wins in both the regular game and the free spins feature – and if you play Flame Busters for yourself, you'll notice that the smaller wins are much rarer than within other slots, with much of the RTP locked up in the big wins and the free spins bonus.
Putting this slot review together, we also noted the creative nature of the bonus. While we've seen free spins bonuses before, where you need to collect skaters to progress, we haven't seen the wild symbol transformations as we do in the original. The coin ignition animations are also fantastic, really helping to make the slot game.
Suppose you'd like to try this crazy Thunderkick slot for yourself and want to try the game in free play mode. Remember, you can play a demo version of the game right at the top of this slot review.
Flame Busters Review FAQs
No, the game uses a completely different set of game mechanics to Book of Dead in the base game and the free spins bonus. For example, Thunderkick has chosen to build the game around a 243-ways-to-win format, while Book of Dead uses a 10-payline format.
Similarly, in the slot, you're upgrading symbols, trying to turn 5 of the low-paying values into mystery fire symbols. In Book of Dead, one symbol is simply chosen to expand randomly. They're very different games.
Writing this review didn't just involve us looking at the game's bonus features; we also looked at the RTP.
Thunderkick only offers their games in one RTP setting, meaning the slot will be offered at the same return to the player percentage at all casino sites — and the RTP is fixed in place at 96.1%.
You'll be awarded ten free spins if you land three of the alarm bell scatters in the base. If you land four, you'll start the bonus with 15 free spins while landing five scatters. We should point out that that's no easy feat, but it awards you with a whopping 20 free spins!
This fire-inspired game from Thunderkick was one of their first titles to offer over 5,000X in win potential. It started a new trend of games from the software provider, a trend that, today, sees them continue to push out volatile machines with big potential. In the game, you'll find yourself able to win as much as 5,280X your stake — and that's just from one spin!
| | |
| --- | --- |
| Software | Thunderkick |
| RTP | 96.1% |
| Paylines | 243 |
| Reels | 5 |
| Min Bet | 0.10 |
| Max Bet | 100 |
Table Of Contents