Interview with Stanislaw And Tyler, LV BET Representatives
By Jelena Isakov Feb 7, 2020
1)Hello Stanislaw/Tyler , how are you? Our previous guest L&L Jan nominated you as our next interviewee because he wanted to know more about you and so did we. How did you start working for LV BET and how long have you been there?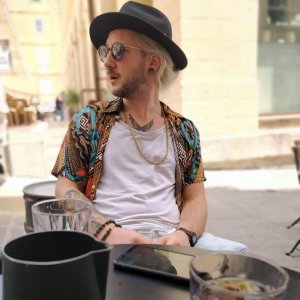 Hiya, thanks for asking. I loved the piece that Jan wrote/answered to and it feels great (but also a huge pressure now) to be the next one in line. To be honest – I don't actually work directly at LV BET – I work for LV BET in NWM Marketing – a separate affiliate marketing company. The handsome guy with all the witty comments (and some of the insight I give) that actually works at LV is called Tyler and he handles the operational stuff.
2) What's your exact role and usual duties at LV BET?
S: So, having the first part out of the way – I can say for myself that my duties revolve around making external meet the internal and I do the stitching between the affiliation part and the operational part of the business. When there is a new deal coming in I call the right people to make it work and then do some CMS magic to set up a Landing Page, inform the partners and maybe write a short note on CasinoMeister. I guess you can say I'm your middleman.
T:   Great question, back when I started handling CM for LV BET, I was part of the CS team as a team leader. The Affiliate Manager and myself were looking for ways to make queries from CM dealt with faster. And what better way is there to make sure the issues are handled quickly and possibly than to cut out the middleman? And that's where I came into the picture.  Since then, I've now moved over to cover Fraud and some of my jobs involve overseeing payouts of withdrawals that I could only imagine ever having and ensuring that all customers play nicely. But I couldn't resist keeping a presence on CasinoMeister, so I apologise in advance for the continued presence of Gifs, which must be a Millennial thing.
3) You are based in Malta at the moment. Where are you from originally and what are some interesting things about your country you'd like to share with us?
S: I come from the land of kielbasa and pierogi – which is Poland. We speak a weird language that apparently sounds to foreigners as if we spoke with our mouths full. For all the beer lovers though – I can say that since the "craft beer revolution" has started (10-12 years ago) – at least 50 new breweries have opened in Poland and the most popular places to go in Warsaw, Krakow or Gdansk are all kinds of multitap bars at the moment. It's not only Tyskie and Lech anymore. From being a country in the vodka belt to almost completely changing to drinking beer is an interesting thing to see – which also changed to party culture I guess. Beers I'd recommend trying if you get the chance are
Kormoran – Imperium Prunum (a perfect 100 overall and 100 style on ratebeer)
AleBrowar – Rowing Jack
Kormoran 1 na 100 – for all people who want a beer and still drive back home a 1% low alcoholic APA beer that tastes like a regular
T: I can't match Stan here in terms of Beer and food, although I do hope anyone that has come to Malta has tried out our amazing Pastizzi and Cisk, the local beer (psst, it's actually better than Poland's, don't let Stan fool you).
Hmm, some interesting things about Malta… How about the fact that we've been conquered by most of Europe? We've got some of the oldest gambli… I mean  Neolithic Temples in the world and some of the greatest dive spots on this side of the world! If you do visit, let me know, I'm a certified diver and can join you!
4) What are, in your opinion, the strongest points of LV BET as a brand and things that differentiate it from other gambling brands?
The strongest point of LV is that we keep a mix of the traditional aspects of Gambling yet at the same time continue to innovate new ways to make the customer experience even better. I know that this sounds cliche a bit (the innovative but traditional part is a joke amongst the marketing agencies employees) but that is the way we try to operate the business – offer good ole casino&sports but with fast, reliable and modern service. We believe that feedback from the player from any channel is to be respected and reviewed. At the end of the day, the customer is always right.
5)LV took home Best Customer Service Meister Award for 2019 (Congratulations once again) – what makes your customer service team so good?
T: First of all, I'm thankful to all of the CasinoMeister Members who voted for LV BET for best CS of the year. It was truly a surprise and a great one at that!
I believe the way to a great CS team is having the knowledge and guidance to push through any issue that is thrown your way and finding the best solution for both parties.
Most of the time, this is simple and the issue is easily resolved, other times, a quick round table discussion with Stan and the CS team members themselves leads to several different ideas of what the best way forward might be.
I've been going on for too long, what I mean to say is that I believe that with every problem, a solution can be found in time and with patience.
S: I've started my journey with iGaming as a Customer Support agent and was always a strong ambassador of giving the agents more responsibility and more credit. The Support team is the new marketing team and the example of Zappos (not an iGaming company though) setting the record of an almost 11h call with a customer means that the world is appreciating the role of personal contact again. The chance to make first human impression and to be there when you have an issue is what we try to cherish in our team and I think that is wonderful and that should be the standard everywhere.
6) Trends in gaming are changing fast. What are some things you like and dislike in relation to today's i-gaming world? If given a chance, what would you change or improve upon?
Well, we're going to split this part in two, while Stan will handle the positive side of things, I'll take a look at the negative side of things.
S: We will talk about the same thing and both sides of it. The regulation – is a good thing. Gambling and especially online gambling was always having a social burden and bias towards it, while it is supposed to be fun and enjoyable. The new regulations help us – the provider – to set a standard of service that protects the customer and this is always a good thing. We want to offer a good service and we support wholeheartedly the creation of a safe environment for gambling.
T: On one hand, we both agree that the regulations related to Gambling have helped improve the standards and quality of online gambling in general. On the other hand, I do think that over-regulation is becoming an extremely worrying point of the industry.
What started out as a transparent and efficient means of attempting to protect players from venturing too far off the "beaten path" has now turned into stifling the market into following one particular path.
Gone is the time where true innovation could be seen and the way I see it, we're heading down the path of every gambling website being just a fresh coat of paint over the exact same experience found elsewhere. Innovation can only happen when ideas can be tried and tested.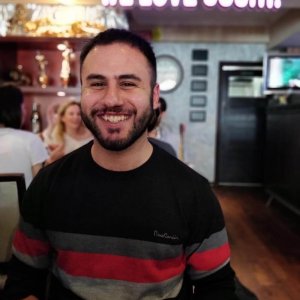 7) Is there any special meaning or someone's initials behind the L and V in the name LV BET? Why LV BET?
S: Viva Las Vegas. It's all about Las Vegas.
8) For someone who has never played at LV BET, neither casino nor sportsbook, what would you say sets you apart?
I don't really think that there is such a thing. We've planned LV to be a great go-to brand for your day to day player and I think we've managed that. The Customer Support award and high rating on CasinoMeister prove to us that being a good operator is just that. We know that when you try to appeal to everyone you don't really appeal to anybody but in this case we offer a good service. As Goatwack once described us, we'd love to be a port of call for those looking for a solid, reliable and well-run brand.
9) What's been the biggest win at LV BET so far and on which game? Tell us more about it, please.
Well, when it comes to the Biggest Win, it's actually been over a year since this happened. It was on a lovely Netent game called Divine Fortune (I'm sure Dunover has reviewed it somewhere if you look hard enough!). The win was for 57.5k Euro. Since then, we're still waiting for the next heart attack to hit our website.
10) Do you play casino games yourself? Any preferable software provider or a game?
S: I'd like to quote a famous writer Oscar Wilde " The only thing I can't resist is temptation." And that's why I only go to Landbased casinos with a fixed amount of cash on me. I do love Thunderkick slots – especially the Flame Busters slot since I'm a huge fan of retro games and this one is beautiful.
T: Funnily enough, even though MGA licensed online casinos do allow players that are over 18 to register with them, ironically Land Based Casinos here in Malta don't allow Maltese people to play till they're 25!
While I'm not the biggest fan of Slot Games, I do consider myself as an ok-hand at Blackjack which is the game I normally look for on an online casino. I would say Evolution is my way to go for Blackjack games and I have managed to win a good sum once in a while.
11) If you had the opportunity and were asked to, what thing(s) would you change, add or improve in Casinomeister including its forum?
S: I've used internet forums since I was 12 I guess (opened my Gmail account when it still required invitations) but again I'm only 30 so I've already seen the most dynamic part of internet evolution. I like how the forum looks like since it feels familiar to me and logical in a way to navigate around. Maybe If I weren't following it every day a better mentions engine would help that would help us reps find the relevant posts faster. But again, I still check on CM every day so that wouldn't change much for me.
T: Ok so I'm not as old as Stan so I haven't really seen the rise of the Internet happen but I do think that the forum itself has aged quite nicely. The big M, Bryan has managed to keep it updated nicely and smoothly over the years.
I do believe that a few improvements on the notification screen would help reps find older posts and thread quicker than having to search through all the posts that mention LV BET would make life way easier to answer some older questions that finally have an answer.
12) What are LV BET's plans for 2020?
This year we're taking the time to refine what we already have available on our website, while adding new providers to our game collection and increasing our payment methods as we go along. As I'm sure some of the members have noticed, we've recently introduced Interac, Jeton and a number of other Payment Providers.
You can also expect some small revamping of the website but that is a long ongoing project that hopefully will see the light of the day in this century. We're trying to make it prettier.
We're also slowly working our way towards achieving the Latvian License so that soon we'll be able to offer our amazing experience to players there too!
13) Who would you nominate for our next interviewee?
We think it's time we give our friend Homerbert at N1 casinos a chance to tell us all about himself and his work. He's had a rough start on this Forum but we can all agree he is keeping to his word on investigating issues.