Interview with Shalva Bukia from Spribe
By Dave Sawyer Sep 27, 2021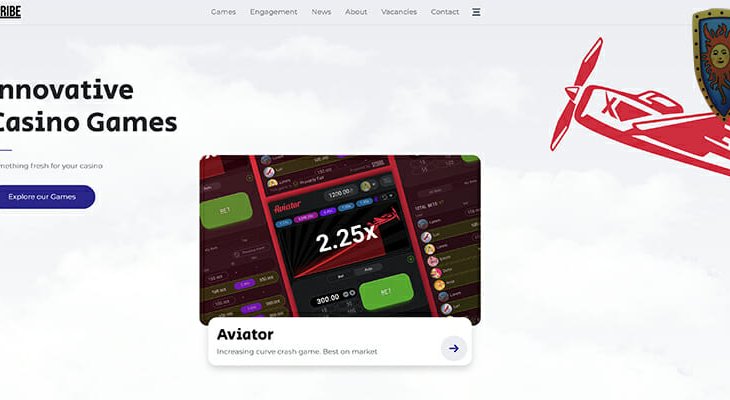 Casinomeister: Today we sit down and chat with Shalva Bukia, the Product Director at Spribe. Spribe were founded in 2018 and in December 2020 they received licensing from both the MGA and UKGC.
 Shalva, many thanks for taking time out of your busy schedule to tell our visitors about what Spribe are up to. Could you begin by providing an overview about Spribe and tell us why players should look out for your games.
Shalva: Before Spribe we operated an online casino in Georgia. Our main difference from our competitors was our unique approach: platform and initial P2P games were developed in-house.
This venture was quite successful and with other things, gave us a good understanding of both sides of this business: as operators and game developers.
In 2017 we closely monitored the crypto casino space and noticed the emergence of a completely new type of games.
From a traditional casino perspective these games made little sense due to their unattractive visuals and almost primitive gameplay. But people were playing. Originated from video game industry these games were appearing to younger audiences.
We made our bet that this is just the beginning and this genre will only grow. So we took the concept, rethought, added features and more attractive UI. Fast forward three years and Turbo Games are the most demanded games in the industry.
Casinomeister: Great! Your games are not the run of the mill slot type games that most players would associate casino game studios with. Probably your most popular and well known game you have produced to date is Aviator, can you tell us a little bit about it and why it has proven so popular.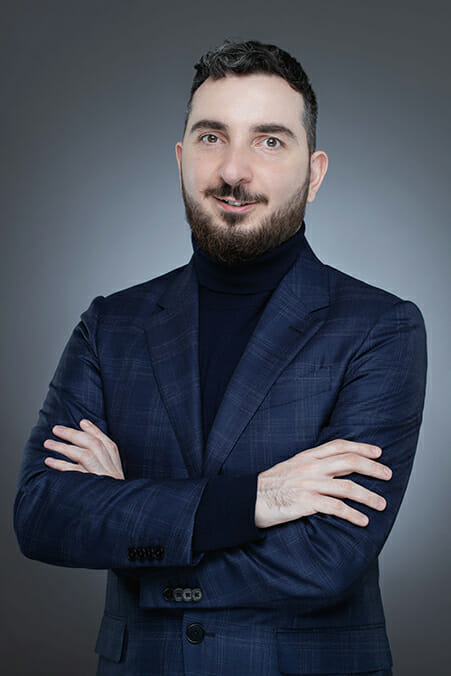 Shalva: Aviator is a truly disruptive game on many levels. First of all this is a multiplayer experience with social elements: players can see what others are betting and winning, top wins by the day, month or year.
We have a full-scale online chat that has proved to be a place where casino players interact and make connections and just have fun. Online social interactions are a new default today, a whole generation has grown up talking through messengers and I believe this is why social tools work so well in this game.
The final innovation is the gameplay itself. All gambling is usually play of chance, you bet something and wait. Here, the player is in control of the game. While the plane rises, they can cash out their winnings any time. This combination of different, unique things is what makes this game so popular.
Casinomeister: At the start of 2020 you reached a content agreement with Salsa Technology, thus furthering the coverage and accessibility of the games which you have developed. Are there any such potential deals with other iGaming platforms in the near future lined up?
Shalva: 2020 was a significant year to us – we partnered with many industry leaders and integrated with major aggregators including Scientific Games, iSoftBet, Every Matrix, Oryx, hub 88, Pariplay and many others. Right now we are in process of integration with several Tier 1 operators.
Casinomeister: Who is the creative driving force behind Spribe and who is responsible for coming up with the initial concepts for a new game. Or is it a genuine collective effort?
Shalva: We have a horizontal structure here, which means that everyone adds to the product equally. The final product is one that everyone in the team likes and agrees upon.
We always try to see beyond the iGaming industry and combine features from different industries. Our focus is to make the game more engaging for the Millenial and Gen-Z players so our inspiration often comes from social media and/or the video game industry. 
Casinomeister: With regards RTP on your games, is this locked in or are the operators that carry your game content able to change this and if so what is the process they have to go through.
Shalva: The RTP is fixed: for Aviator it's 97%. The game is now licensed or certified in more than 20 jurisdictions including MGA and UKGC and it's virtually impossible to change house edge  even if operator wishes so.
Initial numbers are taken from the industry standards and we feel like these numbers provide the best experience for players and are interesting for operators as well.
Casinomeister: Your game portfolio consists of the 'turbo games' of which Spribe have become renowned for and also more traditional skill games such as poker. Do you have any plans to enter the ever growing slots market, if so when can we expect to see movement from Spribe in this area and if not, why not?
Shalva: Good call – and yes, we are in process of development of state of art slot games. We have partnered with one of the best design studios to provide visually marvellous and engaging games. The iGaming industry is growing every year and we feel like there can be much done in the slots area.
Casinomeister: Congratulations on receiving your remote operating licence from the UKGC at the end of 2020. Having seen the take up by operators of Aviator, you must have high hopes that interest in your games by UK facing operators will be strong.
As you are no doubt aware, the UK regulator, the Gambling Commission have over the past couple of years been making sweeping changes to their LCCP ( Licence Conditions and Codes of Practice ) that their licensees have to adhere to. Most noticeably concerning how online slots will be allowed to play come 31st October 2021.
To this extent, do you have any concerns that the UKGC could in the future take action which will in turn directly affect the gameplay of the games that Spribe develop and produce?
Shalva: From my perspective new UKGC changes is a step in the right direction: yes, we are in the entertainment business, but we must not forget how gambling affects certain individuals. Players should be protected and feel safe. All of our titles already comply with new guidelines and only small changes must be applied to be ready for October's update.
I don't necessarily think that Turbo Games will need more regulation, since our titles are very straightforward, simple games with no complicated mechanics.
Casinomeister: Where do you see Spribe will be in five year's time and how do you feel iGaming as a whole will have changed during this time?
Shalva: We believe a sizeable part of iGaming will be multiplayer and social experiences: we can see that trend right now with Evolution Gaming's Game Shows. The popularity of Aviator also suggests that this will be the case. Spribe's goal is to set itself as a prime provider of this new, emerging genre of smart games.
Casinomeister: Can you provide our visitors with any scoops concerning new games being worked on by yourselves?
Shalva: Right now, new version of Turbo Games (umbrella name of quick, "smart" games) are in the works with updated game experience and several new titles. Stay tuned!
Casinomeister: Many thanks Shalva for your time in our answering our questions today.
Shalva: Always a pleasure, thanks for inviting me!