Interview with Pragmatic Head of Affiliation Ivan Faulisi
By Alex Smith Sep 17, 2020
Casinomeister: Hey Pragmatic Play – it's great to meet you! I believe I'm talking with Ivan today, is that right? Could you tell me a little more about you – your role at Pragmatic Play – and is there anything you'd like to mention before we get stuck in?
Ivan: I joined Pragmatic Play as a Marketing Localisation Coordinator a year ago, but have been in the industry for a number years. In my role as Head of Affiliates, I'm responsible for guiding our entire Affiliates team as we look to improve relationships across the industry and drive traffic to our games. 
Casinomeister: Thanks for that, Ivan. Pleasure to meet you. Pragmatic Play's games seem to be a popular choice with players here at Casinomeister! Do you have any of your own personal favourites?
Ivan: There are plenty of elements in our offering that stand out to me: our first branded title, Peaky Blinders, recently launched amid much excitement, and The Dog House Megaways™ are one of the best-performing titles we've released this year. 
Also, our John Hunter series has a growing legion of fans which is always nice to see, while the multi-award-winning Wolf Gold holds a special place for us at Pragmatic Play due to its longevity and thrilling gameplay. 
Casinomeister: And for those of our readers who aren't perhaps all that familiar with Pragmatic Play – could you tell us more about your company? How did it start, what markets do you do – and, besides making great slots – what do you do exactly?
Ivan: Pragmatic Play started out as a slot developer, something we are proud to continue to this day. Our slot offering is available in regulated territories across the globe and continues to expand its reach. In recent years we have pursued a multi-vertical approach, adding Live Casino and Bingo products to complement our slot portfolio. 
With the intention of being a leading multi-product provider to the market, we also have a full suite of marketing tools, Pragmatic Play Enhance, that drive engagement across our entire casino offering.
Casinomeister: We noticed that you've recently obtained a license from Big Time Gaming to use their Megaways mechanic. What prompted that decision? 
Ivan: The Megaways™ mechanic is widespread in the industry and adds a unique element to games. We believed that we are going to provide a unique experience to Pragmatic Play fans by merging the popular mechanics with what has proven our most successful themes across time. We've already developed three Megaways™ games, with some featuring old Pragmatic Play favourite characters, and we look forward to further expanding our range. 
Casinomeister: With so many other game developers – Blueprint Gaming, Red Tiger, Relax Gaming and Fantasma, to name but a few – what do you think you can do differently at Pragmatic Play to make sure players are experience new, creative themes – in a market which is, by all accounts, incredibly saturated right now with Megaways releases.
Ivan: While Megaways™ games are very popular at the moment, by adding the mechanic to titles which have already been incredibly successful for us, such as Great Rhino and The Dog House, we can offer our fans another exciting installment in popular Pragmatic Play franchises. This allows us to attract an impressive number of players to games, while continuing to add variety to our slot offering. Our game creation framework remains exciting and diverse, as is evidenced in our last few releases alone, establishing our multi-product portfolios as the most engaging in the igaming market. 
Equally, creating Megaways™ titles brings greater variety to our portfolio, providing our partners with a diverse collection of games through our single API integration. Customers can access our titles swiftly and easily, so having a wide-ranging array of content that meets different demographics and player preferences is yet another advantage for us.
Casinomeister: We've spoken with a number of game developers in the past – and it's clear from our forum members that the actual development process of a slot machine is always a "hot topic". Could you share a little more about how slots are made at Pragmatic Play? What's the process between initial concept and general release?
Ivan: There's a number of steps taken, but like the development of nearly everything new, it starts with idea generation. Once we have some concepts and themes in place, we start creating. This involves devising math models, designing characters, adding sound elements and bringing the whole piece together. Afterwards, we move on to testing the game, which is a vital point. We continually refine our titles and processes until they are rolled out, but that only happens once we are completely happy. It can be a tricky process, but one that is very rewarding. 
Casinomeister: Many of your recent releases – including those without a Megaways mechanic – appear to be built around a hugely volatile match model. (Madame Destiny, for example.) Do you see these ultra-high win-potential machines being the future of the iGaming world? Do you think they're just a fad that will pass by in a few years?
Ivan: High-volatility titles hold an allure for players as they offer the chance to win huge sums off a single spin. There will always be a place for games of all volatility in the spectrum, but with players increasingly shifting towards mobile play and short game sessions, volatile games are meeting demands for high-payout experiences.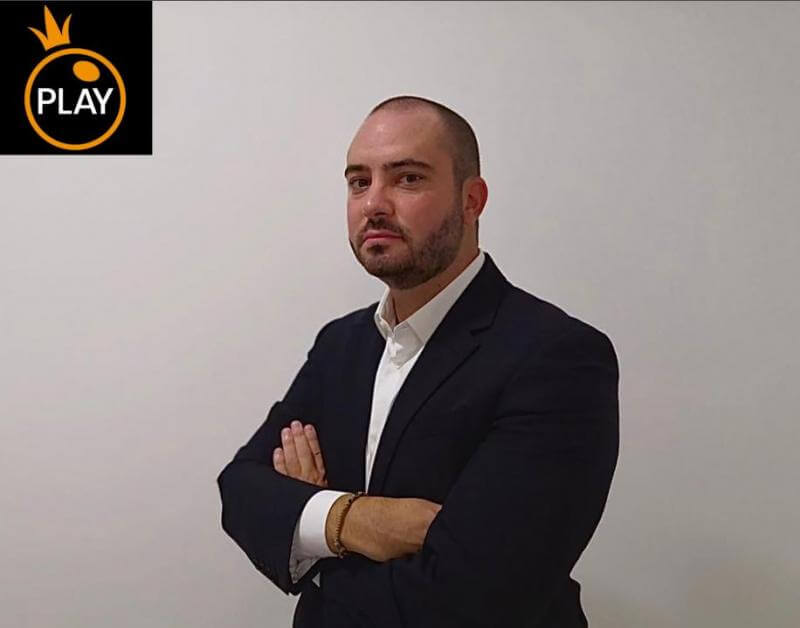 The beauty of the igaming industry is there is content for all demographics and tastes, and while highly-volatile titles are an aspect of that, so are low volatility games and everything in between. 
Casinomeister: To follow on from that last question – where do you think the iGaming industry is headed in the future?
Ivan: There are lots of different directions the igaming industry could go but one thing that for certain is regulatory frameworks will continue to be developed and refined in markets all over the world. This is something that is to be encouraged, as protecting players is vital to the industry's future. In terms of igaming content, there will be increasing diversity of both gamification tools and an increase in new mechanics. As we've discussed, the Megaways™ mechanic took the industry by storm and there will be plenty of innovations that look to be the 'next big thing'. Ultimately, it is a very exciting time to work in a dynamic industry with plenty of opportunities. 
Casinomeister: Another common question: What would you say the biggest challenge is when developing a new slot? Are there areas – compliance and testing, for example – that you hate? 
Ivan: Every element in slot development is vital, so despite any minor frustrations it is imperative the entire process is followed correctly for us to create fantastic products. Each stage of development has its own unique challenges and hurdles, from idea generation right through to final tests of a product.
By applying attention to detail and having an excellent team, we can ensure all challenges are met and our products continue to give immersive experiences to our fans.  
Casinomeister: To follow-on from the previous question; what's your favourite part of developing slots? It must be quite a feeling to create a game and find out that it's being played by thousands of players around the world!
Ivan: In a similar vein, every element has its exciting aspects. Coming up with ideas and seeing them become tangible in front of your eyes is very fulfilling. There is lots of hard-work that goes into slot development so when a game is finally released and becomes very successful, there is no better feeling for the design team who work so hard. 
Casinomeister: Some of your slots have insane win-potential – some, offering well over 100,000X stake wins! What, to your knowledge, is the biggest win ever produced on one of your slot machines?
Ivan: There have definitely been some very big wins on our products in the past. Just recently a lucky player won £1,000,000 on our Wolf Gold scratchcard, which was fantastic. When we launched Buffalo King earlier this year, the game paid out a 6,300x stake win very early on in the products life. Part of the enjoyment of being a content provider is when somebody wins a life-changing sum, you share their joy. 
Casinomeister: Of course, we don't expect you to reveal all the cards close to your chest – but do you have any exciting releases scheduled for release later this year (or next year?) that you can "tease" us on? Any new partnerships, game concepts or slot mechanics?
Ivan: As we enter the later months of the year, you can expect a few seasonal titles, including some creepy Halloween titles like Wild Walker and more fun-filled Christmas adventures. Our deluxe and Megaways™ portfolios continue to go from strength to strength with plenty of demand for new titles, and our Live casino offering is also set to expand with Game Shows soon to be added. 
There is plenty going on at Pragmatic Play and the next few months are going to be very exciting!  
Casinomeister: We've noticed that many of your slots now contain a "Feature Buy" option. This is another question we've asked game developers in the past – but what are your thoughts on the UKGC's decision to ban them outright. And, to supplement that – what is your overall thought on feature buys, in terms of responsible gambling? Do you feel they're, on the whole, a worthwhile addition to players? Or do you think they can help fuel problematic gambling and cause players to end up spending more money than they would usually be comfortable with.
Ivan: The 'feature buy' as an option is purely there for players who desire to experience the thrills of the bonus round but possibly just want a quick betting experience. We fully understand the UKGC's decision and it is something we adhere to in the UK market. 
Again, it is about catering for different play styles. Players that enjoy immersive gameplay and a more relaxed slot experience are unlikely to choose the feature, but for those who enjoy quick gameplay and innovative bonus features, they have the option to jump straight to that phase of the title. 
Casinomeister: Thank you very much Ivan for taking the time to talk with me. We here at Casinomeister all appreciate your answers – and we look forward to seeing even more of your slots in the future! Is there anything you'd like to say to the community before we wrap this interview up?
Ivan: Pragmatic Play has experienced an exciting period of growth and transition into a multi-product provider, something that is only possible because of our legion of fans. There is plenty in the pipeline, both for slots fans and in other verticals, as we continue to deliver quality gaming experiences to players all over the world!