Interview with Bryan Upton – Founder of Lucksome
By Dave Sawyer Sep 5, 2022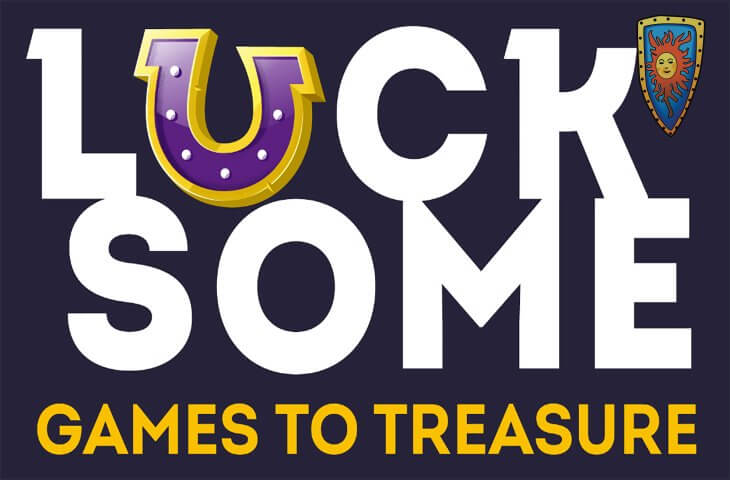 Today we are pleased to welcome Bryan Upton the founder of the Malta based casino game studio Lucksome Games.  Thanks for taking time out of your busy schedule Bryan to speak with us here at Casinomeister.
Could you start by providing us with your background in the world of iGaming and how Lucksome Games came about?
I've been in the gambling industry all my professional life which is around 16 years now. I've been a game artist, a games designer, studio manager, product manager and then C-Level management.
I've now worked in the online space as much as in land-based. I worked a lot out of Vegas and have been around the world to see how players play different games in different settings.
I founded Lucksome in Sept 2020. Lucksome is about making well-made games with transparency, awesome graphics, and the best mathematics in the world.
We started off simply because we wanted to do something in a less chaotic and corporate environment. We've all worked at the big studios and felt that we can do better by staying small, focusing on games design quality and what it is players out there want.
At the end of July you released Bon Bomb Luxpots™, if I am right in thinking, this is Lucksome Games' first ever Megaways game, resplendent with sweets and candies. Can you provide us with an overview of the game.
It is our first Megaways game, but the Luxpots™ sets it apart from the other Megaways games. Luxpots™ is our new prize ladder feature with a twist. Collecting each one of those Candy Bombs every spin will upgrade the prize in the base game, but when you get into the free games things get very interesting. Luxpots™ prize ladder can be multiplied multiple times and the Candy Bombs now lock in free games until no more bombs have landed.
So, if you get a bomb in spin one, lock it… spin again… and say you get another bomb – now that's locked. It spins again for another bomb… and the game keeps going and the prize ladder's totting up, and what you're hoping for is that a multiplier will come in and multiply the entire prize ladder – BOOM! Even better, whatever ways wins you've won on that particular spin will also be multiplied as well.
Next is the bonus buy. In our other games like Voodoo Temple the prices vary according to how many scatters you buy. You can buy three, four or five, and then the price goes up accordingly. With Bon Bomb we've done it differently. We're matching the price and the math profile to the player motivation.
What we've done is said, 'players that can afford it might want to be more careful with their cash, so we'll put in a second chance re-trigger'. How does it work? It's 300x your bet to buy VIP – which is the most expensive – but if you win 60x your bet back or less, you can KEEP those winnings that you made AND we'll re-trigger the bonus for you again – that's our new Double Lux™ feature.
Then we said, X-plosive, the most volatile one and at 60x is also the cheapest, because some players will probably want to play at a lower price because they want to convert a lower bet into a much larger amount (because they're players that prefer more volatile games). So that's quite a new (and important) design philosophy riffing on the bonus buy play we're seeing from our player base.
So far what has the reception to Bon Bomb Luxpots™ been with the operators that have taken the game on board?
Like with each game we are producing, they are performing better and better, which I hope means that players are starting to take an interest in Lucksome games and what we are trying to do.  Bon Bomb is our best launch to date and operators loved the theme and twist we put on it. Small studios like us count on the support of player communities and the operators to get a chance to show what we are capable of; it's humbling to see players' open to play our games and also giving feedback.
As your first Megaways game, presumably Bon Bomb Luxpots™ will be the first of many that Lucksome will be working on. Is there currently a second Megaways powered game in the pipeline and if so, can you give us any teasers to what it is about and the theme?
We have some ideas in the pipeline yes, but the focus is to play around with Luxpots™ mechanic because we think that is where we feel we can bring in some innovation and excitement.
In terms of regulated markets, which territories do you see having the biggest growth potential over the next 12 months? As such can we see further tweaks of new releases from Lucksome, specifically aimed at a particular marketplace and regulated territory?
We are lucky enough to now be able to distribute games into North America, so we are producing some games for that market as part of our strategy, and that requires some thought on math profiles and themes looking at what we have released and how that can be changed and tweaked to make something fun for those players.
Otherwise for Lucksome, we generally see growth everywhere as our games continue to see improved uptake and we increase our portfolio of games. As we progress, we will see more interesting markets emerge for us as we start to get more loyal players looking for our games.
Something that we like to ask casino game studios, is where do you see the industry in five years' time?
The industry is in hyper competition and has been for some time.  With regulation having turbulent effects on global markets, which will almost certainly not abate, I'm not convinced the level of game releases will continue and so I think we see a plateau and a drop in the number of games that are being released relatively.
Innovation in game mechanics will pick up and I hope to see new game types start to pick up players' interest to add some diversity into the industry that I think is well needed.
Responsible gambling continues to be a hot topic on the forums, with the Gambling Commission in the UK for one introducing new regulations, which has seen for instance the removal of autoplay, bonus buys and quick spins. How have Lucksome adapted to these changes and are the regulators doing enough or going too far in your opinion?
For sure our industry needs regulation. In principle it should help to mainstream it, make it sustainable and to protect players.  I have said this before: my concern comes when looking at the approach that has been taken when defining regulations.  As gambling is such a sensitive topic in many countries, politics and the media are playing a large part in the design of these regulations.
What I've seen time and time again is a lack of robust research and data-driven decision making on these regulations which is perhaps having the reverse effects on players than the original intent.  We need industry standard data, peer reviewed research and clear regulation design based on the facts at hand.
Lucksome have of course met these requirements and will continue to, but the hope is that the industry and the regulators can have open dialogue and learn from each other to create a safer and more sustainable and innovative entertainment space for everyone.
Can you let us know your own personal top three slot games ( They don't have to be Lucksome! ) and tell us why.
88 Fortunes – L&W land-based version.  Easy to look at, volatile and I love watching that top pot close for the feature! Lightning Link – Aristocrat land-based – getting that hold and spin feature and a black out of those cash values is beautiful.  Voodoo Temple – our 5th Game – Blows me away when the reels go on fire in Shadow Mode and seeing those big win multipliers hit.
With regards the remainder of 2022, what can we expect from Lucksome in terms of new games releases?
The next game is a fantasy Egyptian theme which is coming in September called Gates of Etherea with a super achievable 5,000x max win. Coins on Fire (you heard it here first!) is coming in October – a really nice simple 3×3 but with lots and lots of respins and sticking wilds.
And lastly we have a really, really funny Christmas game that we're very proud of and working on which you should look out for; I think everyone will laugh while playing it – more on that soon!
Many thanks for your time Bryan, we really appreciate it.
Thanks for your time, and thanks for the great community you've built up; it's nice to have a place to interact with players and talk games.