Cryptocurrency Online Gambling Guide
By Alex Smith, Last updated Mar 26, 2023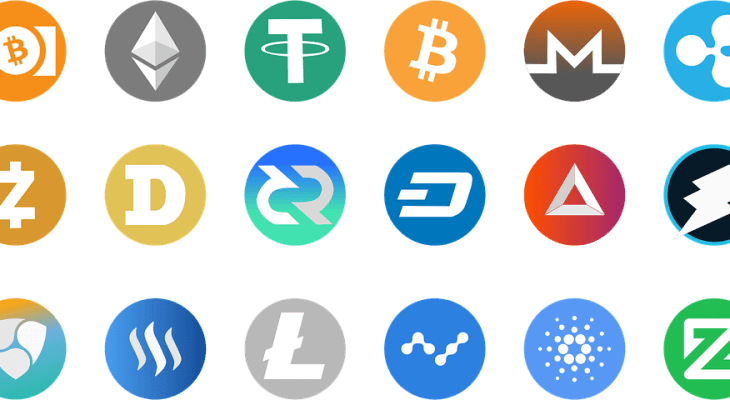 Cryptocurrencies – often referred to as digital currencies, or 'crypto' – have grown exponentially over the past few years, and they've become a popular choice for casino players around the world, thanks to their ease-of-use, simplicity, and fee-free nature.
In fact, crypto has become so big, that even some mainstream high street banks have begun buying into crypto currencies… and it's not hard to see why they've become so popular.
Now, as you can probably imagine (by the simple fact that we're writing this post), cryptocurrencies have also made their way into the online gambling world… and today, a number of online casinos offer players the ability to use various forms of cryptocurrencies, while playing! This is incredibly useful for players, that, for example, cannot play at online casinos normally due to their country not allowing payment methods to be used for online gambling transactions. Cryptocurrency has also massively helped with the speed at which online gambling transactions are processed.
In this comprehensive guide, we're going to be taking a look at four of the most popular cryptocurrencies around today. These include Bitcoin, Zcash, Ethereum and Dash.
Bitcoin
Bitcoin – without a doubt – is the most popular cryptocurrency in the world today, and it's become incredibly popular thanks to the fact that media all around the world have been talking about it –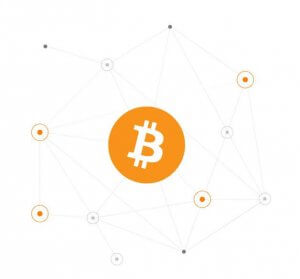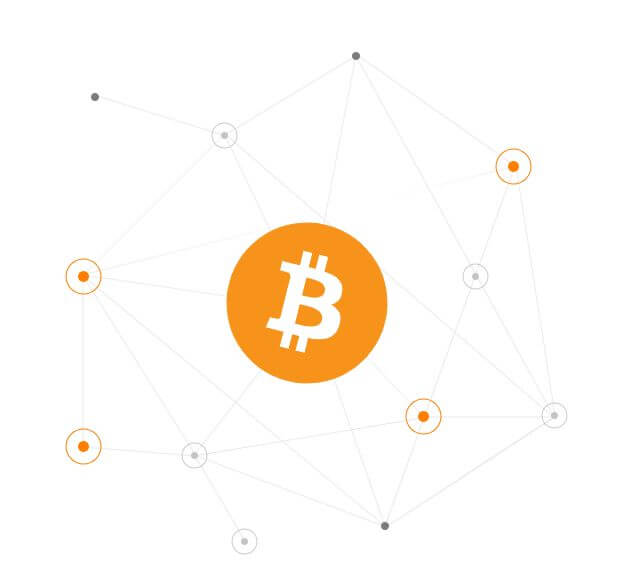 quite consistently.
In fact, the popularity of Bitcoin has become so mainstream, that we've seen some of the world's largest investment guides even suggesting it can be a viable long-term investment for investors!
Bitcoin was also the first cryptocurrency that was widely accepted by online casinos, and today, you'll find a number of Bitcoin-specific sites accepting players from around the world.
Bitcoins: A Brief History
Bitcoin was first invented back in 2008 by an anonymous developer calling himself Satoshi Nakamoto. Because of his name, many experts believe he originates from Japan (or another part of Asia), but to date, there has been no sufficient proof aws to where he's actually from, and his identity remains a mystery.
After working on the technology behind Bitcoin (it runs on a protocol known as the Blockchain), Satoshi released Bitcoin to the general public in 2009 – and while it was slow to take off, after a few years it really begun to gain traction in the online worlds.
As you probably already know, Bitcoin is a virtual currency. However, it does hold real-world value. This allows people all over the world to trade Bitcoin with one another – and in other words, it allows for financial transactions to be carried out instantly, and without needing to rely on financial institutions. Bitcoins are also completely electronic; there's nothing physical about them. Also notable, is the fact that no single person or business controls Bitcoin. Instead, it runs on a peer-to-peer form of technology.
How Are Bitcoins Sent and Received?
One of the advantages of Bitcoin, is that they're incredible easy to send and receive. Users who wish to send/receive them need to simply set up their own Bitcoin wallet, and this will provide you with a Bitcoin Wallet address.
To receive money, you simply need to give your Bitcoin Wallet address out. Similarly, to send Bitcoins, you just need the Bitcoin Wallet address of the account/person you want to send Bitcoins to.
There are actually an infinite number of Bitcoin addresses, and you can view an example of one below:
1BoatSLRHtKNngkdXEeobR76b53LETtpyT
Bitcoin Wallets: The Different Types Available
Generally-speaking, there are three different types of Bitcoin wallets. You can view these below:
Online Wallet: Online Bitcoin wallets are available only online – and they're, generally-speaking, the easiest types of wallets to operate. There are a number of online companies who offer free online Bitcoin wallets, and some of the most notable names include LocalBitcoins and Coinbase.
Local Wallet: A Local Bitcoin Wallet is one that you need to actually download to your computer/laptop. While it takes a bit more tech-ability to set up, Local Bitcoin Wallets come with a ton of extra security – and this means that you are fully in control of them. Say, for example, the site which is holding Bitcoins goes down, your Bitcoins would be safe.
Physical Wallet: A physical Bitcoin wallet is a physical piece of hardware that is capable of storing your Bitcoin's private keys offline. Naturally, this makes them a LOT more secure – although Bitcoin wallets can be quite pricey.
Depositing Using Bitcoin
Depositing at an online casino using Bitcoin is incredibly straightforward. To get started, you will first need a Bitcoin Wallet, funded with Bitcoins. Then, you simply need to head over to the online casino you want to play at, head to the cashier section of the site, and copy the wallet address which is shown to you.
You then need to head to your Bitcoin Wallet. Click "Send", and enter the wallet address you copied from the online casino. You will then be able to make the transaction, and your Bitcoins will appear within your online casino account within a few seconds – it's that easy!
Withdrawing Using Bitcoin
Withdrawing Bitcoins from an online casino is also incredibly straightforward. To do so, you first need to go to your Bitcoin wallet. Simply copy the receiving address, and then head back to the online casino you want to withdraw from. Go through the withdrawal process, selecting Bitcoin as your chosen withdrawal method. When the time comes, simply enter your Bitcoin wallet address. Once the casino have confirmed and processed the withdrawal, your Bitcoins will be sent instantly!
Bitcoin Casinos at Casinomeister
Take a look at our section concerning Bitcoin Casinos. Here you will find an updated list of fairly reliable brands. At the moment, only Bitstarz Casino is Accredited, and there are a load of decent cyber currency casinos in the Grey Zone section as well.
Zcash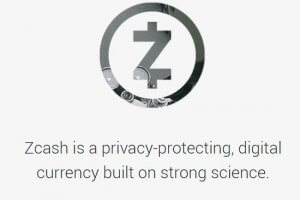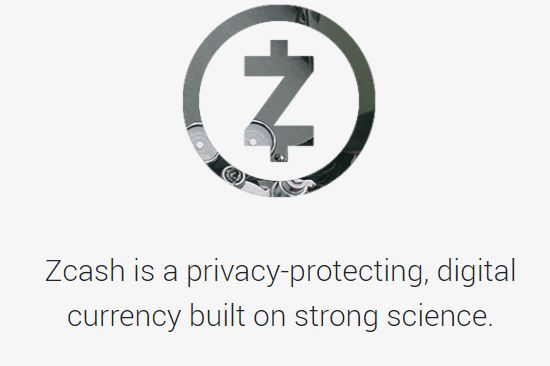 Zcash is one of the newest cryptocurrencies on the market today – and it was created as an alternative to Bitcoin, designed to offer users even more privacy.
Below, you can learn all about Zcash, how it works, and how it can be used at online casinos to deposit/withdraw funds.
Zcash: What is it, and How Does it Work?
Not a lot is known about Zcash – but it was first released to the general public in October 2016. While it's definitely one of the newer cryptocurrencies to hit the market, it's done pretty well considering its short life span.
Like Bitcoin, Zcash is limited to a total of 21 million units (coins.) One of the main reasons it's become so popular, is down to the fact that it comes with much better levels of security. Another reason some say Zcash has great potential, is because you can – if you wish – disclose transactions for auditing and taxation reasons.
How is it Sent and Received?
Zcash is sent and received in an almost identical manner to Bitcoin. You need a Wallet Address – and this allows you to send or receive Zcash from other users around the world.
Depositing Using Zcash
To deposit at an online casino using Zcash, you simply need to head to the casino's cashier section, and select Zcash as the payment method. You will then be provided with a depositing address. Head back to your Zcash wallet, and action a transaction, being careful to input the depositing address exactly as it appears. Once you confirm the transaction it will be processed instantly.
Withdrawing Using Zcash
To withdraw using Zcash, the principal is exactly the same. All you need to do is head to your personal Zcash wallet, and copy over the address. Then, you need to go to the online casino you wish to make a withdrawal from, and input your wallet address. Once the casino have processed your withdrawal, it will be available instantly in your Zcash wallet!
Ethereum
Ethereum is the third cryptocurrency we're looking at today, and in the next section of the guide, you can learn all about it, and how it works.
Ethereum: What is it, and how does it work?
Ethereum is a clever piece of technology that facilities a number of decentralized applications. It runs on a powerful network of tens of thousands of clients and nodes, and like Bitcoin and Zcash,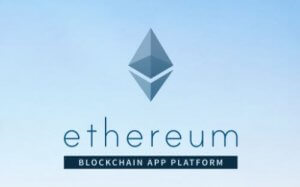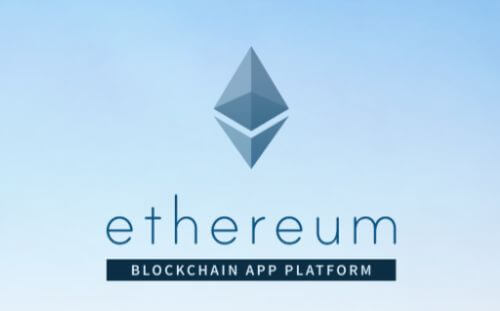 and it allows players to make secure, quick transactions.
Ethereum itself isn't a currency. The currency which you can send, it called "Ether" – and it's favoured over Bitcoin, due to its increased security, and privacy measures.
How Are They Sent and Received?
Like virtually every cryptocurrency in the world, Ether is stored in virtual wallets – known as Ether Wallets. Like Bitcoin, you can view all transactions on the Ethereum Blockchain – and transactions are pretty much instant as well. Below, we're going to look at how to deposit and withdraw Ether.
Depositing Using Ether
In order to deposit Ether, you need to – first – head to the online casino you wish to play at. In the cashier section, you'll be able to copy over the specified Ether address. Simply head back to your Ether wallet, start a transaction, and submit this Ether address. Once you've confirmed the transaction, it will be processed instantly, and you'll be able to see your deposit in the online casino wallet section in just a matter of seconds.
Withdrawing Using Ether
Again, to withdraw Ether, it's incredibly easy and simple. At the online casino you wish to play at, simply head to the cashier, go through the withdrawal process, and submit your Ether address, and the amount you wish to withdraw. Once the online casino have processed the withdrawal, you'll see it processed in a couple of minutes!
Dash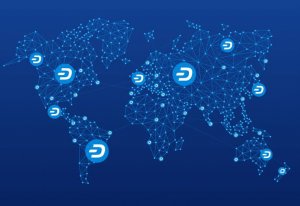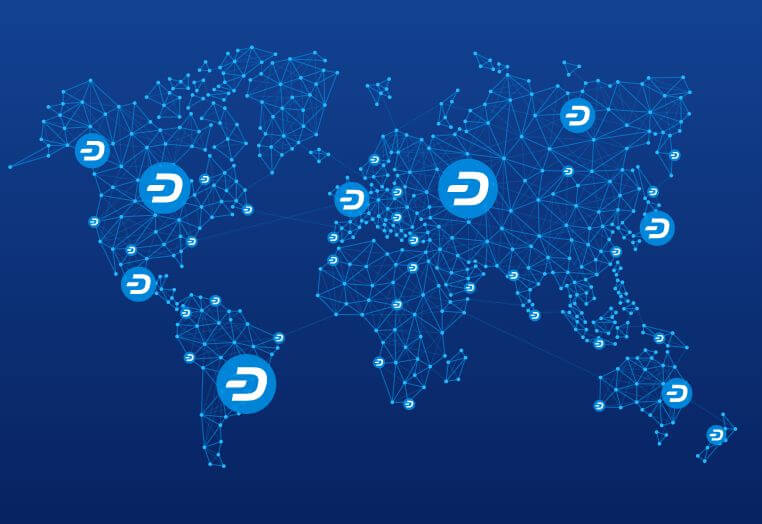 Dash is the fourth and final cryptocurrency that we'll be taking a look at today – and it's also one of the newest.
Like virtually every mainstream cryptocurrency, Dash runs on similar technology to Bitcoin. The major difference though (as we've seen with Ethereum and Zcash), is the privacy. The developers of Dash have placed a heavy focus on privacy – and some people say it's actually the most secure cryptocurrency around!
Dash: What is it, and How Does it Work?
Dash was created back in 2014, and it was originally called Xcoin. Its creator – Evan Duffield – launched Dash as a "fork" of the Bitcoin protocol, and in 2015 it was rebranded to be called Dash.
On its launch, it was – unfortunately – used a lot by criminals, particularly on the Dark Net marketplaces. This meant the coin attracted quite a bit of negative and unwanted (and often unwarranted) media attention – but it did also catapult the coin into the mainstream. Today, Dash is one of the most popular cryptocurrencies in existence, and the total market capitalisation is estimated to be around $4.3 million.
It's also completely decentralized, meaning no single person or entity owns or runs it. Instead, it works on a peer-to-peer form of technology. Users can also "mine" Dash, and this is done by offering massive amounts of CPU power, to solve complex algorithms.
How is Dash Sent and Received?
Take a look at the following paragraphs from the official Dash website, on how to actually send and receive Dash:
"Your Dash Core Wallet is associated with a number of unique addresses that can be used to send and receive Dash. Each address holds its own balance, and the sum of all your balances is what appears on the Overview tab. When you send Dash, your wallet will automatically transfer funds from as many of your addresses as necessary to the destination address, which is controlled by another Dash user and associated with their wallet. You can control which addresses you use using the Coin Control feature.
"When you confirm a transaction, Dash Core will enter the transaction in a block, which will then be added to the blockchain for other clients to confirm. A transaction is generally considered confirmed once six blocks have been added after the block containing your transaction, although masternode and mining payments are only released after 101 blocks. Note that a different process is used for InstantSend and PrivateSend transactions.
"Dash addresses are 34 characters long and begin with an uppercase X.
Depositing Using Dash
To make a deposit at an online casino using Dash, you simply need to head to the casino you wish to play at, and copy over the depositing address. Once you've copied this (be sure you copy the entire address), it's simply a case of heading back to your Dash wallet, and starting a transaction. You will then be able to input the amount you wish to deposit. Simply confirm the transaction, and you will then see your transaction appear in your casino wallet almost instantly!
Withdrawing Using Dash
To withdraw using Dash, you simply need to head to the online casino you're playing at, and paste in your Dash wallet address (from Dash wallet.) Once you've done so, confirm teh withdrawal, and as soon as the casino manually process the withdrawal request, you'll see the funds available within your Dash wallet – it's simple!
Cryptocurrencies: A Conclusion
As you can see, there are now a number of cryptocurrencies making the rounds – and it's promising to see so many becomming more of a mainstream name. While the number of online casinos that current accept cryptocurrencies is limited, more casinos are beginning to offer it – and it's likely that we'll see more casinos begin to offer it as its popularity increases!