ATLAS-IAC debuts its next generation "no-risk" sportsbook at G2E Asia
By Simon Wright Aug 22, 2022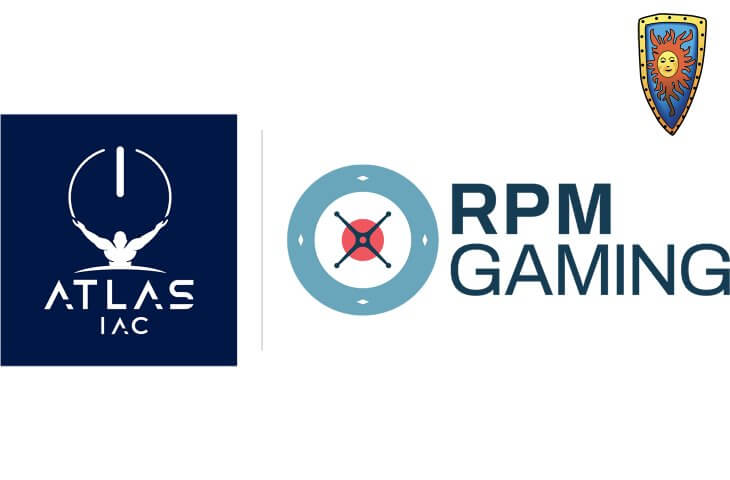 ATLAS-IAC, a leading sportsbook and PAM software developer, will make its debut at G2E Asia, the continent's premier sports betting and iGaming summit, this week at the exclusive Marina Bay Sands Singapore (24-26 August).
The company will take this timely opportunity to showcase its diverse, cutting-edge automated trading tools and fully automated CRM solution, which allows the complete management of customer marketing and communication activities in one place. Customers can now be grouped into profiled segments – based on site activity, betting behaviour, deposit regularity and a host of additional personal traits.
ATLAS-IAC's next-generation sportsbook can also now be integrated as an iFrame on a no-risk structure, running off unique pricing models – allowing users to enjoy sophisticated and reactive in-play odds up to the last second of a game, with competitive pricing on all sports. This service arrives in perfect time for this autumn's relentless sporting schedule, including the forthcoming football World Cup.
ATLAS-IAC's modern technology helps to overcome local regulatory challenges with a light physical deployment backed up by centralised control systems. The company has always placed a strong premium on social responsibility and its solution offers full workflow management across AML and customer interactions as well as flexible tools for self-exclusion, time-outs and self-imposed limits.
Among ATLAS's assorted tailored solutions for Asian operators are localised sports betting products, coupled with data feed solutions and a full suite of casino and skill-based games.
Richard Thorp, Strategic Advisor to ATLAS-IAC and RPM Gaming Director, said: "G2E Asia 2022 brings together over 95% of all Asian operators and all major industry players to gain a deeper insight into the latest market trends and offer a wide array of networking opportunities. It's the must-make marketplace for Asia's flourishing sports betting and igaming sector, and I'm delighted to be back."
"Thanks to our progressive partnership with ATLAS-IAC, we now provide unrivalled customised platform solutions, industry-leading automation and world-class support. To learn more about ATLAS-IAC's automation technology and the benefits of our platform, just drop us a line, or pop by Stand B812 where my team and I look forward to greeting you."
"And should any Asian operator or casino be looking to mitigate the potential risk of integrating a new sportsbook, our sportsbook solution will now uniquely underwrite all the trading downside for running its services as a statement of intent and the ability of its underlying platform to deliver in any Asian market."
"The idea behind it is mainly aimed at casino operators or other single product operators, especially ones that aren't used to a sportsbook solution itself. For example, those who wouldn't want to have a trading team; they might ostensibly baulk at the typical risks involved in running a sportsbook."
"Many people – based on previous roles I've had – often looked at sportsbooks as being a high-risk offering or volatile area to operate in. But our idea is, if you are a casino operator, we will integrate as an iframe into your platform – and we will underwrite all the risk. You literally don't have to burn any fuel managing it, nor worrying about it. We'll take care of everything. And if there is any downside, as I say, we'll underwrite that."
Sergei Efimenko, CEO of ATLAS-IAC, added: "G2E Asia is a must-attend event, and there's a real momentum behind this year's renewal in Singapore, especially after all the challenges of the pandemic."
"It's fantastic to be back together en masse. I'm thoroughly impressed with the quality, quantity and diversity of the delegates on site, so I can't wait to catch up with old and new friends alike."
"As for our leading sportsbook platform, we're supremely confident in the automation, and we know how to manage diverse customer bases, premised on their history and the patterns of behaviour."
"So, whatever previous concerns may've been around operating a sportsbook (e.g. betting just before an event starts, betting at a time where there potentially is an unreliable feed) we have the tools to spot that and correct for it."
"As a result, for us, underwriting wasn't a big challenge, and we are willing to do that on a competitive revenue-share model for new partners."