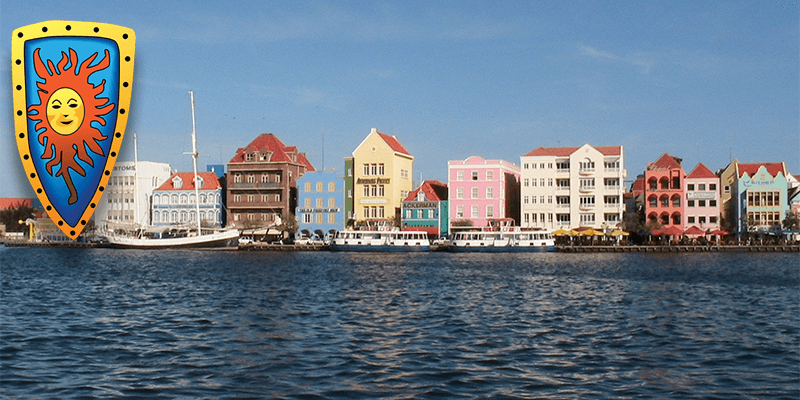 Gaming Curaçao - Master License 365/JAZ Review
Casinomeister's Verdict
This is one of better of the four Curacao master licenses. Some of their casinos are actually pretty good and are a recommended place to play.
Actually not too shaby.
Gaming Curaçao - Master License 365/JAZ
1998
Gaming Curacao, 7 Abraham de Veerstraat, PO Box 840, Willemstad, Curacao
High
Pros
One of the better master license holders in Curacao

Do seem to take action against rogue operators

Claim to perform yearly audits of all of their license holders
Cons
Don't have a dedicated player complaint process

Website is simple, and doesn't appear to be updated

It's unclear how responsive (if at all) they will be with players
Gaming Curaçao is one of four master license holders in Curaçao, and their license is known as the Master License 365/JAZ. Unlike some of the other master license holders, Gaming Curacao have been shown to show some effort when it comes to ensuring their licensees are operating under the law – and while they're not by any means perfect, they are substantially more involved than some of the other, more rogue master license holders.
In this review, we're going to be taking a look at how the license holder operates, what some of their terms are, and whether or not they're a reliable enforced in the eGaming world. Let's begin by taking a look at a brief background.
About Gaming Curacao (Master License 365/JAZ)
All master license holders in Curacao (there are 4) have their licenses issued by the Minister of Justice – the government body responsible for regulating gambling – and as we mentioned in the introduction above, Gaming Curacao is one of the more reputable master license holders, as they've actually shown to take occasional action against rogue operators.
Gaming Curacao has been around since 1998 – and, in their own words:
"Curacao has long been recognized as one of the preferred locations for eGaming operators to base their operations. This success has been due to a combination of factors, such as a progressive legislative system, political stability, first rate telecommunications facilities, and a well established financial services industry.
Gaming Curacao has been a leading provider of a comprehensive range of services to the online gaming industry, with a history dating back to 1998."
Gaming Curacao is able to issue operators with a license, allowing companies to legally conduct their eGaming activities from within the Island Territory of Curacao.
Unlike some licensing jurisdictions around the world, Gaming Curacao also offers operators a number of hosting solutions, enabling casinos to launch their platforms quickly – and they say:
"Curacao offers a number of reliable and established providers of hosting services, specifically geared towards the intricate needs of the eGaming industry. Offering the latest technology, the fastest internet connections and a guaranteed uptime of practically 100%, eGaming operators can rest assured that their gaming servers are located in ideal facilities.
Whether you intend to source and set up your servers locally or ship them to Curacao already set up, Gaming Curacao will be pleased to introduce you to suitable hosting companies."
Gaming Curaçao also offers a number of corporate/fiduciary services, and this can help operators move legally into operating from Curacao.
Provisions Of a License
They are pretty open when it comes to their license application process, and all operators who wish to apply for a license must begin by emailing them. Once this happens, operators undergo a thorough assessment, and this ensures that licenses are only awarded to operators who are "able to demonstrate such a financial standing and integrity as to preserve the international reputation of Curaçao as a preferred eGaming hub."
Unfortunately, terms of licenses are a lot looser than you'd see from more reputable license operators like the MGA or the UKGC, and this can mean aspects like responsible gambling and anti money-laundering checks are nowhere near as thorough.
Still, once licenses have been issued, Gaming Curacao promise that they monitor the license holders, and take necessary action to protect players against rogue or unethical operators.
Yearly audits are supposedly undertaken by Gaming Curacao to ensure that license holders are meeting their obligations, although it should be noted that it's not clear as to whether or not these audits are actually carried out, and if they are, to what level they are.
Disputes and Complaints
Unfortunately, as is the case with all Curacao master license holders, disputes and complaints is where players can find themselves in trouble if they have problems with a casino/operator, and Gaming Curacao doesn't specify whether or not they actually take player complaints directly or not.
There are contact details on their main webpage, so if players experience any problems with a license holder, it's definitely worth getting in touch, but there are certainly no guarantees that Gaming Curacao will respond, or take action against rogue operators.
For this reason, it's incredibly important that you choose to play at a casino that has a solid reputation – and, if at all possible, you should generally avoid Curacao-licensed sites altogether, unless they have a proven track record, and offer 3rd-party dispute services.