Joined

Jul 8, 2020
Location
Hi I never share wins even though I have 1000+ videos, so thought I'd start! Here's some wins from tonight so far, hoping there's more to come but been dry a while! Have some others from July I'll try and add shortly

I am heavily down this month though! Such is gambling.
16/07/2021 Wins:

​
Win 1 - 600x Fruit Party​
The Hit:​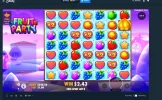 Win #2 - 250x Cherry Pop​
Edit:
Proceeded to have 20-30 bonuses after that which gave under 100x each, then the first 100x came after feeding all the wins back in! Ha.
Probs last win of the night before the Saturday barbecue, so all good!
Edit: Nope! Another 100x, expected more from this setup though!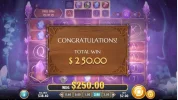 Last edited: