What Happens if You Win Too Much at a Casino?
By Alex Smith, Last updated Jun 20, 2023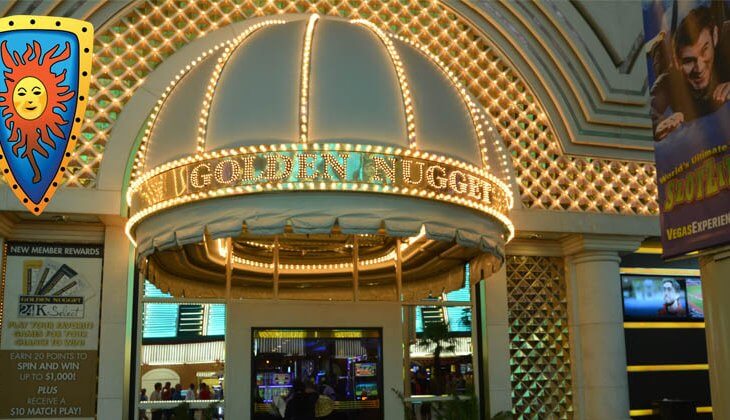 While it's certainly true that there are several surefire ways for players to get banned from the casino, winning too much money is rarely one of them – and it's quite an everyday misconception players have about online and offline gambling. You may have heard stories about innocent gamblers getting banned from their local casino for winning too much money – and while this may sound plausible at first, you'd be surprised at how rarely this happens.
Sure, casinos – whether they're online or offline – are in the business of making money. However, you would be surprised to learn that casinos often encourage winning. After all, if a player has a winning session, they are more likely to return at a later date, thinking they can win more money – which the casino banks on producing more significant revenue in the long run.
Ultimately, casinos – especially those within the United States – are privately owned businesses, which means they can eject anyone from their premises at any time without giving a reason. However, this page is going to look at what happens if you win too much money at a casino – and whether or not they really can ban you, as some players claim.
Can Online Casinos Ban You From Winning Too Much On Casino Games?
As we just mentioned, all casinos – with a few exceptions, mainly in Eastern Europe – are privately owned companies. This means. Theoretically, they can ban you for any reason at any time – they don't even need to tell you why.
However, casinos want your business, and winning – however much it is – is not against the rules. However, it is worth being aware of the policies at specific casinos to ensure you don't accidentally break any of them. Doing so could cause you to run into problems when cashing out your winnings.
One of the other reasons that casinos generally don't ban players from winning too much money is that it can damage their reputation exponentially. There's a reason you will see many casinos celebrating when a player hits a big win – great publicity. If a casino became known for banning players who win too much money, there would be little incentive for new players to play there.
The only time that casinos typically ban players is when they win money at a frequency the casino decides is unnatural. For example, the casino may be suspicious about how a player is managing to win so frequently – and while an investigation will usually happen first, this can ultimately lead to players being banned from the casino.
The most typical exception to this rule is online sports books. Knowledgeable sports bettors can pose significant financial risks to online gambling operators. It's common to hear about successful gamblers being heavily restricted in the amount of money they can wager on a specific event or market.
Some sportsbooks do ban players – but when it comes to online casinos, this is a lot less common. When players complain about being banned from online casinos, other reasons are almost always behind the ban.
What About Land-Based Casinos?
Land-based casinos operate similarly to online casinos. Land-based casinos are well-known for publicizing when a lucky player manages to hit a big win. As a result, it's scarce for a player to be banned from a land-based casino simply for winning too much money.
However, a technique that some land-based casinos use, especially if they suspect that a player is using techniques like card counting, is to restrict the amount of money the player can wager a bet on a single hand. For example, if the player is playing at a Blackjack table, they may be limited to placing small bets of just $50 per hand.
Usually, casinos need to justify why they ban a player – although, by law, they don't always have to. It's almost unheard of to hear about casinos banning players for winning too much. On the rare occasions when this has happened, local media often picks up on it – creating a very negative stream of publicity for the casino – something they want to avoid at all costs.
Why Do Casinos Ban Players?
While most casinos will avoid banning players winning too much money, there are some legitimate reasons why players can be banned. Below, we will be looking at some of the most common reasons why players can find themselves banned from playing at online casinos. We will also look at why some land-based casinos eject players from the premises – but, just so you are aware, this article focuses predominantly on online gambling.
Cheating
Unsurprisingly, the most common reason casinos ban players is because they find them cheating the system. Whether you are playing at an online or offline casino, casinos have rigorous security protocols to help spot cheaters. Even if you are solely suspected of cheating, the casino is likely to ban you – most of the time, they will confiscate any winnings, and even your initial deposit, without returning it.
In today's fast-paced online gambling world, cheating can take several forms. Arguably the most common type of cheating is bonus abuse – players use fake credentials to join the casino more than once to claim the welcome bonus multiple times. This is a big no-no in the online gambling industry, and if you are found to be doing this, you can expect your account to be banned almost immediately. Unsurprisingly, any winnings you manage to build up will also be forfeited.
As you would expect, most casinos do not publicly state how they go about catching cheaters – so it's essential to read through the terms and conditions of any casino you play at to ensure you avoid breaching any rules.
Breaching Policies
The establishment will have several policies if you play at an online or offline casino. For the most part, these policies and rules are relatively easy to follow – provided you are polite and follow them, you won't have anything to worry about.
However, if you do end up breaching the terms of the casino you are playing at, they are well within their rights to ban you. For example, if you are playing at a land-based casino and get too drunk, begin acting aggressively, or start harassing other patrons – they are likely to eject you from the premises and ban you from returning in the future.
If you are playing at an online casino, you can easily view the terms and conditions by simply reading their terms page. Most land-based casinos will display information about their policies on the door when you walk in. If you are ever in doubt about the specific policies put in place, don't be afraid to reach out to a member of staff who will be able to guide you to where they are located.
Gambling Underage
In today's day and age, it is doubtful that you would physically be able to gamble underage. Both online and offline casinos have rigorous age verification checks to ensure that underage gamblers cannot enter the premises or sign up for an account. If a casino is found to be accepting bets from underage players, they can get into a lot of trouble – and they usually face very high monetary fines.
If on the off chance, somebody does slip through the cracks, they will be immediately banned if their actual age is discovered. If you are playing at an online casino, any winnings you may have won will be forfeited, and it is up to the casino whether or not they will return your initial deposits.
Suspicious Betting Patterns (Forfeited Gambling Winnings)
Suspicious betting patterns have always been a grey area at online casinos. Most casinos state that they reserve the right to close your account if they discover suspicious betting patterns – but they don't usually go as far as to say what these suspicious betting patterns look like. However, here is a typical example; imagine you are placing $2 bets at the Blackjack table for a couple of hours and suddenly place a hefty $1000 bet and win.
This would likely flag up in the casino software as regular betting – and they would then begin to monitor your gameplay to determine whether you may be cheating or taking advantage of beneficial circumstances to the player.
While, in the majority of cases, these situations are nothing more than coincidences – if you randomly start to place big bets and start winning, you can expect the casino's pit boss and manager to start paying a close eye on you.
Card Counting
If you play at modern casinos – especially in Vegas – the casino floor will always look for card counters. Card counters cost casino operators millions of dollars in the past, and it's one of the main reasons why so many table game rules limit the amount of money you can bet. While card counting isn't illegal, if a casino catches you doing it, they will eject you from the premises. They will likely follow this ejection up with a permanent ban.
When you're playing in a physical casino, the site will employ several measures to try and prevent card counters. For example, they will frequently shuffle the decks and try to distract players who they believe to be involved – and they may issue a casino ban if they have strong reason to believe you're cheating.
It's important to note that your casino winnings will still be paid – provided you haven't broken any rules.
How Do Casinos Ban Players?
If a casino bans you from playing, several actions will be taken. These actions depend primarily on whether you are being banned from a land-based casino or an online casino. If you are banned from playing at a land-based casino, the bouncers and security staff will likely be made to memorize a picture of your face so that they can recognize you and prevent you from entering the premises in the future.
Your ID card or passport will also be logged in the system as being banned, and depending on where you live, the casino may be able to call the police and have you arrested if you attempt to enter the premises in the future.
You will usually receive an email if you get banned from an online casino. Unfortunately, most online casinos will refuse to state precisely why you have been banned – although they may give you a relatively vague reason, such as cheating or bonus abuse. Please note that if you are banned from an online casino, you will likely be banned from playing from all other sites operating under the same gaming license.
This is one of the reasons why it's essential to check with the casino what other sites they partner with before attempting to join a new brand. Suppose you are found to have joined another casino operating under the same gaming license. In that case, your account will probably be closed, and any winnings – and deposits – are likely to be confiscated.
Unfortunately, casinos are privately-owned businesses and reserve the right to ban players for pretty much any reason they like. In most jurisdictions, the casinos are not required by law to provide you with a reason for the ban, and this can end up being quite frustrating – especially if you genuinely feel that you have done nothing wrong.
What To Do If a Casino Bans You
The first thing to do if a casino bans you is ask why they have banned you. It's unlikely they will give you the specifics, but some casinos will do you the courtesy of giving you a vague reason. Some casinos will also have an appeals process in place. This allows you to submit an appeal, and someone independent from the casino will review your appeal and make a final decision. However, please be aware that casinos are privately-owned businesses, and even if your appeal is successful, they may choose to deny you access to their premises or website in the future.
Unless you cheat or gamble underage, a casino will rarely withhold your winnings if they ban you. However, they may temporarily hold any withdrawals you make to investigate the reason for your ban further and ensure that no malicious activity has occurred. Usually, the casino will inform you in person or by email if they hold your withdrawals for more than a week.
If you feel the casino is holding your withdrawals unfairly, you have the right to open a case with a local gaming regulator. They may be able to help you speed up the process of getting your winnings. If you are found to have cheated, the casino has no obligation to pay you your winnings. They will also likely refuse to return any deposits, so keep this in mind.
Sports betting bans usually mean that you will be severely limited in the amount of money you can wager on an event. The same goes for poker tournaments – if you receive a casino ban, your casino winnings will probably be held while the online casino investigates. For example, suppose you play slot machines or casino games. In that case, they will probably contact the game developer or software provider to ensure the game was played moderately and that no cheating occurred.
Related Articles you should read