Strive Gaming makes Arizona debut with the Desert Diamond Brand
By Simon Wright Dec 22, 2021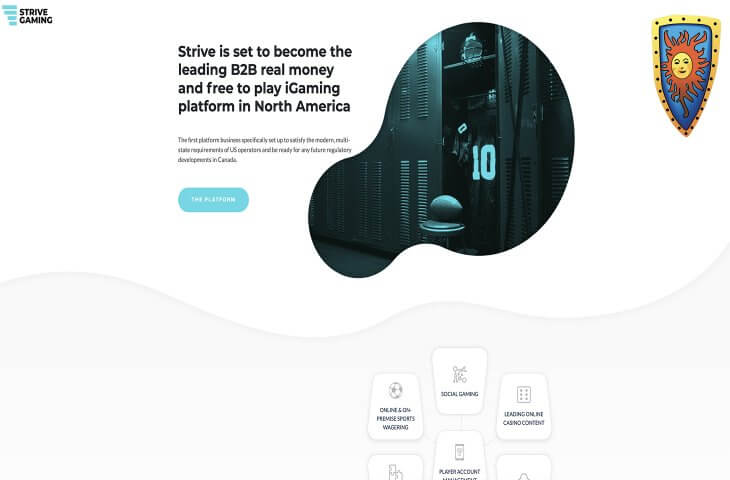 Strive Gaming, the first player platform business designed specifically for the modern, multi-state requirements of operators targeting the North American market, will make its debut in Arizona with Desert Diamond Mobile LLC.
Desert Diamond Mobile LLC is owned by the Tohono O'odham Nation, one of the largest casino operators in Arizona.  Its Tohono O'odham Gaming Enterprise operates the four Desert Diamond Casinos.
Desert Diamond Mobile, through its collaboration with Strive Gaming, will now launch an online and mobile sportsbook under the Desert Diamond brand to players in the state for the very first time.
Under its multi-year agreement with Strive Gaming, Desert Diamond Mobile will use Strive Gaming's player platform and managed services solution to allow new and existing bettors to experience online the world-class enjoyment they also receive at the Desert Diamond Casinos.
Strive Gaming's managed services solution runs 24 hours a day, seven days a week and offers dedicated customer support directly to the operator's players via a team of highly trained agents based across North America and Europe.
Desert Diamond Mobile also will benefit from Strive Gaming's deep integration with the Kambi tech stack, which is powering Desert Diamond Mobile's sportsbook, allowing it to unlock tremendous upsides.
Strive Gaming already has a first customer to go live in Colorado and excels because it has been built purely for the post-PASPA North American market and to meet the individual needs of operators while also being compliant with differing state regulations.
It focuses on performance at scale and possess the market-leading Infinity Engine, a flexible rules engine that brings operators closer to their customers, significantly increasing performance as a result.
Desert Diamond Mobile will launch to players in the state via its website playdesertdiamond.com, ahead of the NFL Playoffs where the Arizona Cardinals are well-positioned for a playoff bid.
Max Meltzer, CEO of Strive Gaming, said: "Having spent time in Arizona and on property at Desert Diamond Casinos located across the state, I recognise the quality and importance of the Desert Diamond brand to customers."
"Desert Diamond Mobile will have incredible power when it comes to merging existing Desert Diamond customers online and also when it comes to leveraging the Desert Diamond brand equity to sign up new customers. This will be underpinned by using our market leading technology and services."
"This is undoubtedly an ambitious project but one that we are delighted to be a part of and I look forward to a long and successful relationship with Desert Diamond Mobile."