Popiplay takes First Look Games White Label Client Area
By Simon Wright Jan 10, 2023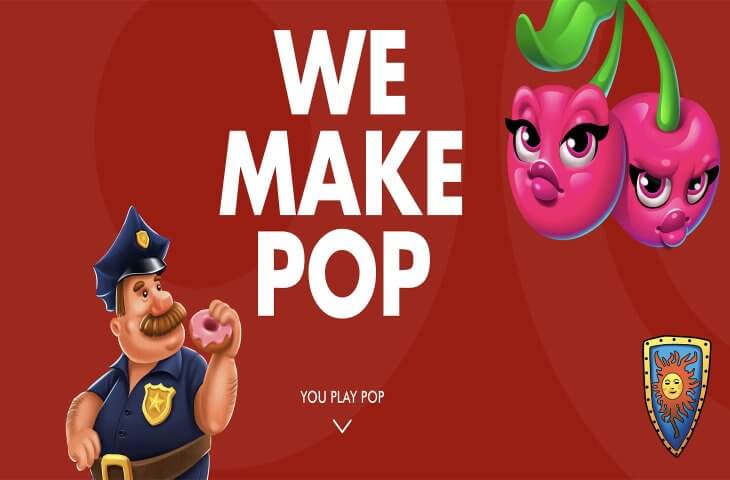 Popiplay, the rising star Swedish iGaming studio, can now showcase its full suite of slots to existing and potential operator partners after joining forces with First Look Games to use its powerful While Label Client Area solution.
The First Look Games White Label Client Area is based on the powerful First Look Games Platform but has been further developed to support operator access and asset delivery.
Popiplay will be able to use its personalised client area to host game sheets, images, videos, demo games and other large assets. The First Look Games White Label Client Area has been tested with up to 30TB of allocated space and 800,000 active files and with individual file sizes up to 10TB.
The platform is super secure, sitting behind Cloud Flare's cutting-edge cybersecurity defences. What's more, only logged-in users can access and download hosted files with segmentation on users as the studio wishes.
Popiplay will be able to customise its client area, allowing it to leverage its brand identity when showcasing its games to operators. This will help the studio to stand out from its rivals while making its mark on the industry.
Popiplay is already making a name for itself by taking a modern design approach to its games, which are streamer-focused and high-roller friendly. Each title incorporates features such as free spins, cascading reels, bonus buy and chance x2 and chance x3 options.
Tom Galanis, Co-Founder of First Look Games, said: "This is a great deal for First Look Games and for Popiplay, with the studio able to showcase its incredible suite of cutting-edge slots to existing and potential operator partners."
"A Client Area is a vital promotional tool for studios, but they take significant resources and capacity to build, something that most studios, and especially smaller, start-up developers, simply do not have."
"Our ready-to-roll-out White Label Client area is the perfect solution, allowing studios such as Popiplay to showcase their slots easily and cost-effectively. Of course, they also have the option to automatically sync with the First Look Games platform, unlocking even more benefits."
Nikola Teofilovic, Co-Founder and Chairman of the Board at Popiplay, added: "One of the greatest challenges we face as a rising star studio is getting our games in front of operators and being able to show them the highly engaging and entertaining experience they provide."
"Our First Look Games-powered Client Area allows us to do just that without having to dedicate time, resources and capacity to building it from scratch. This is a very important partnership for us, and one that we believe will allow us to secure additional operator integrations at scale and at pace."