Player takes Betfred to court over £1.7m winnings denied
By Simon Wright Oct 8, 2020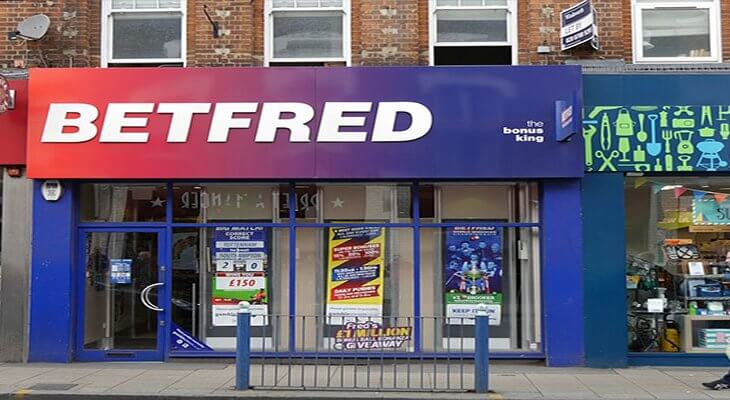 A player from Lincolnshire in the UK is taking Betfred to court, after having seen his £1.7m win on the game Frankie Dettori's Magic Seven being denied after the operator blamed a 'software glitch' in causing the massive win to be hit by the player.
Andrew Green from Washingborough in Lincolnshire has spent the past two years striving to get Betfred to pay out the win, with Green stating that it has been an "absolute nightmare".
Green has claimed that no evidence has been provided by Betfred to prove that an actual software error had occurred and subsequently is suing the gambling operator at the High Court next week as a result of Betfred's failure to honour his bet and the win he attained.
Green speaking to Lincolnshire Live, commenting on the situation said: "They have no reason not to pay me in my opinion. If there was a glitch, that's between Betfred and the software provider. When I won. Betfred congratulated me on being a millionaire and they did so for five days."
"They led me to think I was one, even advising me to open a number of bank accounts to spread my winnings across with it being such a vast amount. Then, after five days, I got a phone call out of the blue, saying there had been a software glitch which caused the £1.7m payout and so they would not be paying me. In this time I have never received any evidence of this glitch."
Mr Green also revealed that Betfred have offered him £60,000 by way of compensation, but this would have come attached with a Non Disclosure Agreement, this was rebuffed by Mr Green, who is of the view he is owed the £1.7m payout which was achieved back in January 2018.
Green added: "I could not believe what I had won. I phoned Betfred and even got them to read back to me the final figure and that's when they first congratulated me. I thought all my Christmases had come at once."
"I am a single parent, I've had four heart attacks and received heart treatment 11 times and all of a sudden I thought my life was going to be a lot better. Ever since those first five days, it's been an absolute nightmare. I was so lucky to win something like that to then go to complete devastation by having it ripped away from you."
"When I won, the one thing I wanted to do more than anything was to give my sister some of it. She died last year. That money would have made her life easier, be able to go on holiday with her girls and make some memories for them, but Betfred even managed to rip that dream from me."
"Having to get to this stage of the High Court has been a worry. Am I finally going to be a millionaire or am I going to be left feeling absolutely gutted again and will I need to take it even further? I just feel robbed."
The law firm instructed by Mr Green in his action against Betfred have said that should the operator lose the case, it will be a groundbreaking ruling. Furthermore Betfred will have to pay out in excess of £2m in total, taking into account lost interest on the monies over the past two years and also the legal costs incurred by Green.
There is currently a thread discussing this action on the Casinomeister forum, you can join the discussion by clicking here.