Bingoal fined by the Dutch regulator the KSA
By Dave Sawyer, Last updated Jun 30, 2023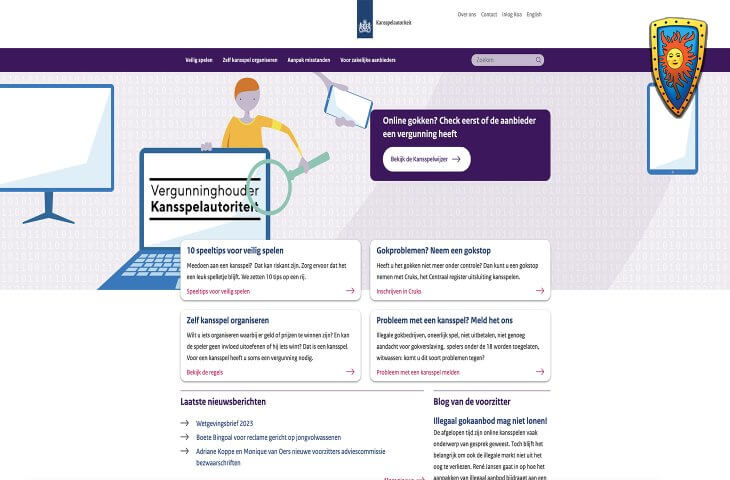 The Netherlands Gambling Authority (Ksa) has imposed a fine of 400,000 euros on Bingoal Nederland B.V., a gambling provider. The penalty was issued due to the company's targeted advertising towards young adults (18-24 years), which is strictly prohibited.
The Ksa initiated an investigation in response to a television program called Kassa, which raised concerns about Bingoal's marketing practices.
The investigation revealed that between October 2021 and March 2022, Bingoal had sent promotional messages to users in the 18-24 age range. This type of advertising is deemed unacceptable because young adults are considered a vulnerable demographic. Their brains are still developing, making them more susceptible to developing gambling addictions.
This fine comes as a result of a comprehensive investigation that encompassed multiple gambling providers. In total, five companies have been fined for engaging in advertising campaigns that specifically targeted young people. With the penalty imposed on Bingoal, the investigation has now concluded.
The Ksa remains steadfast in its commitment to safeguarding the well-being of Dutch consumers, especially in the context of online gambling. The authority closely monitors advertising practices and takes strict measures against any violations. The aim is to prevent the exploitation of vulnerable groups and promote responsible gambling.
By penalising Bingoal, the Ksa sends a clear message to the gambling industry that targeting young adults with advertisements is unacceptable and will not be tolerated. The fine serves as a reminder to all gambling operators of their responsibility to adhere to the regulations and protect vulnerable individuals.
The Ksa's actions highlight the importance of maintaining a safe and responsible gambling environment in the Netherlands. It is crucial for gambling providers to understand and respect the regulations set forth by the authority to ensure the well-being of all players.
As the investigation concludes, the Ksa will continue its efforts to enforce regulations, raise awareness about responsible gambling, and hold operators accountable for any breaches. The authority remains committed to creating a fair and secure gambling landscape that prioritises player protection and upholds the integrity of the industry.