Best Casino 2020 Shortlist Announced
By Simon Wright Jan 8, 2021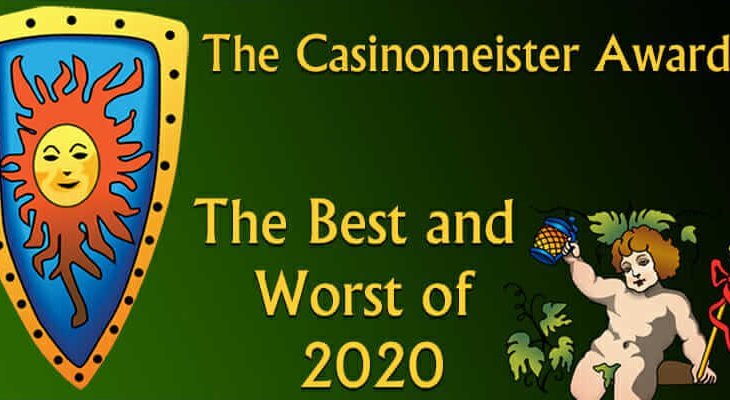 Casinomeister have announced their Best Casino 2020 shortlist, with six accredited casinos vying to win the Casinomeister Best Casino of 2020 award. The 2019 Best Casino recipients All British Casino, are once again in the running for the top award and are joined by five other worthy contenders.
In an announcement made on the forum, Bryan Bailey the Director of Casinomeister stated: "Yes, it's time again for the only awards that matter (for you youngsters, check out the Clash). This list will be voted on by select members in a secret vote. And the results will be announced in about two weeks along with the rest of the awards. May the best casino win."
The six casinos which have made the shortlist are as follows:
Casinomeister Annual Awards
The Casinomeister casino awards have been running since 2001 and are  bestowed to the best and worst of the online casino industry. Unlike the myriad of  other awards dished out to online casino operators, the Casinomeister awards really matter as they are not influenced by relationships with operators. The Casinomeister Best Casino award is  decided upon by the members of the forum from the shortlist produced above.
The awards are  announced in the third week of January each year and as well as 'Best Casino', there are a couple of dozen of additional awards also up for grabs. These include 'Best Casino Group', 'Best New Casino', 'Best Casino Manager', 'Best Slot of the Year' and 'Best Customer Service Award'.
Additionally the dark underbelly of the online casino world gets featured, with awards dished out covering some of the following categories such as 'Worst Casino', 'Fall from Grace', 'Worst Casino Group' and the 'Bag of Dicks'.
You can check out last year's winners and losers here: 2019 Casinomeister Awards