Affiliate Hub – retroactive predatory terms
By Casinomeister Oct 8, 2015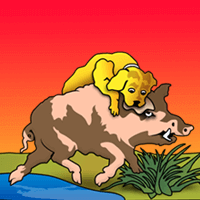 Affiliate Warning: Affiliate Hub
Affiliate Hub, the affiliate program for Sky Betting, unexpectedly notified their affiliates that they were implementing predatory terms beginning 1 November 2015.
Following a review of our Affiliate Program we have decided to make some changes. In accordance with our rights under the Terms and Conditions of the Sky Betting and Gaming Affiliate Program, we are amending the Terms and Conditions; the amendments will be effective from 1 November 2015.
The affiliate program implemented predatory terms that require affiliates to refer six or more players per month. If the affiliate fails to reach this quota, then his or her revenue share would drop from 25% to 5%. This is also applied to affiliates who signed up previously – in other words, it's retroactive.
From Casinomeister's Accredited Casino Standards:
Must not implement retroactive terms and conditions to their affiliate programs without explicit permission and agreement from the affiliate.
Yes, SkyBet was an Accredited Casino at Casinomeister – their account was initially suspended (15 September 2015) due to them having issues with keeping an iGaming representative in the forum. They had a problem ensuring that someone from their staff was actively involved as per our agreement, so their betting sites were unceremoniously removed. Well, now they are finding themselves in the rogue-pit.
Their explanation for the change:
However, it is necessary to safeguard the longevity and health of the programme in what is a rapidly changing area of the betting and gaming industry. With this change, our aim is not to penalise either new or active affiliates, but instead incentivise them to contribute to our targets and reward them fairly for doing so.
If they considered themselves a true partner, then they would have contacted their affiliates beforehand and discussed different plans and approaches befitting to both parties. If they were truly concerned about gaining traffic from websites like Casinomeister, you'd think that they would have had an active rep who posts special promotions, and engages frequently with our player community. What I gather is they couldn't give two flying rat butts. Don't you think it's a bit ironic that the reasons for the implementation of these draconian terms was from a lack of traffic? I do. We have many successful casinos at Casinomeister who are interacting with our membership daily. It's a shame that a company like Affiliate Hub can't see the forest for the trees.
As it stands, I can only recommend that all affiliates – large and small – remove all links to the Affiliate Hub properties. This affiliate program is out of touch, aloof, and could not care less about the welfare of its "partners". It's a true shame since the Sky Betting properties get rather good reviews from players; you just won't find them here at Casinomeister.
Licensing Jurisdiction: UKGC
Affiliated Casinos
SkyBet
SkyVegas
SkyPoker
SkyBingo
SkyCasino
Avoid this affiliate program at all costs.