Endorphina Review
Verdict
Endorphina seems to be ok – players enjoy their games, and you'd have to admit that their art department is quite talented.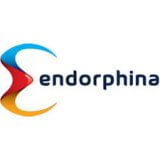 Prague, Czech Republic
Malta, Curacao
2012
10
49
Endorphina is a name that's been buzzing around the online casino world for a while now. Established in 2012, this Prague-based company has been steadily climbing the ranks, making a name for itself as a reliable and innovative game developer. If you're a fan of high-quality graphics, smooth gameplay, and a wide variety of themes, Endorphina is a name you'll want to remember. 
They have a portfolio of over 80 unique games, each designed to offer a thrilling gaming experience. Whether you're into classic fruit slots or looking for something more adventurous like their Satoshi's Secret slot, inspired by the mysterious Bitcoin founder, there's something for everyone.
Its commitment to quality and player satisfaction sets Endorphina apart from the crowd. They're not just churning out games left and right; they're making online slots with some thought behind them. Each game goes through rigorous testing, both in-house and through third-party agencies, to ensure it's fair, reliable, and fun to play. Their online slots have won several awards, including the Entertainment Arena Expo's Product of the Year award.
However, are Endorphina slots worth the hype? Well, for most players, their online slot games don't disappoint. With high RTP percentages and a range of volatility options, Endorphina games cater to casual players and high-rollers alike.
One core motto that Endorphina has always strived to follow is that their games are "built to be enjoyed by players with ALL playing preferences '. This means that many of their games can be played at 'low-roller' stakes, as well as 'high-roller' stakes – just one of the ways the developer caters to their releases to suit the needs of as many players as possible.
This Endorphina review aims to show you all about the self-proclaimed best online slot developer. We will give you an in-depth look at the game provider, their online slots, and the bonus games inside. We will look at their casino games, free slots, and video slots and answer the question: Are Endorphina games fair? Let's get started. 
Endorphina's Software Platform At Online Casinos
Now, let's talk about Endorphina's software platform and its partnerships with gaming aggregators. One of the reasons they've been able to get their slot game releases onto so many online casinos quickly is their strategic collaborations with leading gaming aggregators like SoftSwiss, iSoftBet, and EveryMatrix. These partnerships have expanded their reach, allowing more players to experience what Endorphina offers.
Their software is designed to be easily integrated into existing online casino platforms, making it a convenient choice for operators. It's built on HTML5 technology, which means it's fully compatible with desktop and mobile devices. No need to worry about downloading additional software or plugins; their games run smoothly from your web browser. This also allows for quick loading times and seamless game transitions, enhancing the user experience.
Security is another strong suit for Endorphina. To ensure fairness and reliability, their software undergoes regular audits by iTech Labs, a reputable independent testing agency. While their casino games and slot games aren't licensed in the UK, Endorphina's slots are all licensed by the Malta Gaming Authority (MGA).
Endorphina Slots and Endorphina Games
In the following section, we will look at some of Endorphina's most popular slot machines. The games shown below can be played online, although players from the UK won't find them at UK-licensed casinos as Endorphina isn't licensed by the United Kingdom Gambling Commission (UKGC.)
Lord of the Seas
Lord of the Seas by Endorphina is your go-to slot if you want to sail on a pirate adventure. With a 5X3 layout and 20 fixed paylines, this game offers a familiar setup for experienced players. Betting options in the slot game are well-suited to players on all budgets; the minimum bet is just $0.20, while the maximum bet reaches $200.
The game's RTP is 96.01% and has medium volatility, so it's a pretty decent balance, in our opinion. This means you can expect a good mix of small and large wins, making it suitable for players who like a balanced risk-reward ratio. The theme is all about maritime exploration and pirate adventure. The visuals are rich and detailed, and the colors are vibrant, giving you the feeling of being out at sea. Symbols include pirate ships, gold coins, and cannonballs, which play a unique role in the game.
The game's first feature is the Extra Spins bonus game. As you spin, you collect cannonballs that appear exclusively on the fifth reel. When the bonus game triggers, these cannonballs shoot at ships, revealing wild symbols that make it easier to form wins and five-of-a-kind combos. In addition, as we see in many of Endorphina's video slots, there is also a gambling feature where you can try to double up your winnings.
The Vampires II
This game is a sequel to Endorphina's earlier release, "The Vampires," it's one of the game developer's most recent casino games. The game operates on a 5X3 grid with ten paylines. You can set your bet size anywhere from €0.10 to €50. The game has an RTP of 96.06% and medium volatility, making it a balanced choice for different types of players. 
The game transports you to a castle where vampires reside. You'll be helping a hunter; in return, he'll share rewards stored in the castle with you. The game is not your typical adventure; you'll be doing dirty work like digging up tombs in search of treasure and ingredients to neutralize the vampires, and it's a pretty neat game! The game's visuals are great, and the soundtrack fits the theme perfectly.
Like most slot games, The Vampires II has a couple of bonuses and features. Firstly, there's the scatter symbol collection mechanic; collecting scatter symbols will trigger a mini-game involving tombs and free spins scatters. If you collect three of these scatter symbols, you will receive six free spins, and before the bonus begins, you'll be taken to a graveyard.
Here, you'll need to click on graves, and depending on how many scatter symbols you landed in the base game, you'll be given three, four, or five picks. These graves can reveal extra free spins, multipliers, and different types of Wilds.
Finally, there is a gambling feature in the video slot. After any winning spin, you can choose to gamble your win. This is done through a card-picking gamble; you must select a card higher than the dealer's to double your win.
If you're impatient and want to get straight to the free spins, you can buy bonus symbols with your credits. The cost varies depending on the number of Scatters you want to buy.
Samarkand's Gold
Samarkand is an ancient Asian city – and while history has largely forgotten about this once-prosperous city, Endorphina has decided to bring it back to life in their latest release, Samarkand's Gold. Built around a five-reel, four-row format, Samarkand's Gold uses a 1024-ways-to-win format – meaning matching three or more symbols on adjacent reels from left to right will result in a win.
Dazzling graphics meet you as soon as you load up the game, and if you manage to land three or more scatter symbols anywhere in view, you'll trigger the main free spins bonus round. This awards you with 8, 15, or 20 free games. There's also a nifty gambling feature, allowing you to double your winnings up to 10 times!
Like we've seen many software providers do in recent years, Endorphina has also incorporated a bonus buy mechanic into the slot. This allows you to purchase direct entry to the free spins feature. The bonus buy feature is called "Bonus Pop."
Book of Vlad
Book of Vlad is a Halloween-themed video slot from Endorphina that follows the life of Vlad the Impaler – a terrifying figure from what is now Romania who was known for his gruesome torture methods. The game features stunning graphics – and the reels are set against a majestic castle with gargoyles lining both sides of the reels.
Landing three or more scatter symbols anywhere in view will trigger the main free spins bonus round – and this awards you with seven free games. Any symbol can be chosen, at random, to expand – aside from the scatter symbols. If you land one of the "blood drop" symbols on the reels, one cell will be re-added to the collective accumulator meter, which appears on the screen.
Every time you activate this accumulator, two more free games are awarded. It's also possible to win additional free spins by landing another three or more scatter symbols during the bonus. There's also a gamble feature – letting you try to double your winnings up to ten times – and a bonus buy feature is available to players in certain jurisdictions. 
Glory of Egypt
Almost every game developer has an Egyptian-themed slot in their portfolio, and Endorphina is no exception; Glory of Egypt is one of their latest releases, and if you manage to please Cleopatra and Julius Caesar, you could find yourself walking away with thousands of times your stake!
Glory of Egypt is built around a five-reel, three-row format, with ten fixed paylines in play. Landing three or more scatter symbols anywhere in view will trigger the main free spins bonus round – although no special multipliers or wilds are added to the reels during the bonus round.
Players in certain jurisdictions can use the bonus buy feature to buy direct entry to the bonus round, and there's also a gamble feature that lets you try to double your wins up to ten times.
Fisher King
Fantasy games are loved by players from all corners of the world – and Fisher King is a new Fantasy-themed release from Endorphina. The game follows the life of an old fisherman – trapped inside his castle due to a nasty injury. However, there's one chance to cure him – the Holy Grail lifeblood – and, as the player, your job is to help him locate this Grail.
When you begin playing, landing the Holy Grail symbol on the reels will see the broken heart symbol underneath the reels replenished with lifeblood – and if you manage two drops, the Fisher King will be set free.
There's also an exciting free spins bonus round triggered by landing 3, 4, or 5 scatter symbols anywhere in view. Doing so will award 10, 15, or 20 free spins, respectively – and during the free spins, the wild symbol becomes stacked on all reels. A bonus buy function is available – location-depending – and a gamble feature.
Cyber Wolf
Endorphina claims that somewhere in the world, a group of scientists trained an ordinary wolf to become a Cyber Wolf – although we've been unable to verify the validity of this claim. However, one of their latest releases – Cyber Wolf – gives more credibility to their theory, and this wolf-themed video slot offers cutting-edge graphics and a great audio soundtrack.
Cyber Wolf is built around a five-reel, three-row format, and there are always ten fixed paylines. If you land three or more scatter symbols anywhere in view, you'll trigger the free spins bonus round, which awards you eight free games.
Before the free spins begin, a symbol is chosen randomly and is "endowed" with a so-called wild capacity. Once you activate the accumulator meter, one more free game will be awarded.
Like all games on this list, Cyber Wolf contains a bonus buy feature and a gamble round. The latter allows you to try to double your winnings up to ten times.
Voodoo
Voodoo is one of Endorphina's most successful video slot releases, and as the name suggests, the slot features all around the creepy, violent world of Voodoo. Featuring realistic-looking graphics and imagery, the slot is favoured by players for its exciting bonus round, and the base-game plays well too, making a great all-round slot.
The Vikings
 There doesn't need to be much explanation as to what "The Vikings" is about – and as you can probably expect, the slot features a selection of Viking characters on the reels, combined with realistic-looking symbols, including a Vikings Shield and a Viking Longboat. An exciting bonus round offers single-spin wins of over 1,000X, and the high volatility of the slot will be particularly attractive to players in search of bigger wins.
Stone Age
If you've ever wanted to venture back to the caveman era, then you're in luck – because Stone Age – a video slot from Endorphina – immerses you in this ancient world. Great graphics, a wide variety of staking options… it's not hard to see why the game's become one of the developer's most popular releases!
Sushi
Sushi… you either love it, hate it, or want to run screaming at the thought of it… and that's why Endorphina's "Sushi" is either loved, or hated by those that play it! Featuring an uncommon 3X3 layout, the game benefits from double symbols (like we've seen in NetEnt's "Flowers" – and overall, despite the strange theme, the game plays well, and can dish up some big wins, too!
Unique Features In Their Online Slots
Like most game providers, many of Endorphina's games now carry several unique features as part of their game design. As we've seen, the online gambling industry loves innovation, and many popular slots and games have become so popular not just for their ability to form big wins but also thanks to their mechanics.
Endorphina is no exception when they develop games, and, as you'll have seen in our slots guide above, many of their new games and best slots have great mechanics that aim to make your playing experience more enjoyable. Below, we'll look at some crucial features Endorphina has developed.
Bonus Pop
Endorphina has, in the last couple of years, added a bonus buy mechanic to their games, known as "Bonus Pop." This feature allows players to skip the usual base gameplay and jump straight into the free spins feature of the slot game. It's like a fast pass to the action, and it's perfect for those wanting to play the bonuses and features of popular games without grinding out the base game. 
Not all the company's slots have a bonus buy mechanic, but you'll find it in titles like Glory of Egypt, Cyber Wolf, and King of Ghosts. How many games have they used their bonus buy mechanic in? More than twenty at the time of writing, and many of their future online slot releases will likely have it, too.
However, we should note that not all online slot sites and Bitcoin casinos have enabled the bonus buy mechanic. Endorphina provides it, and online casinos can choose whether to enable it.
Crypto-Enabled Games
Another unique mechanic found at Endorphina Casinos is crypto games. Like many influential gambling operators, Endorphina is doing its best to get ahead of the curve. They offer many slots fully compatible with cryptos like Bitcoin, Ethereum, Litecoin, Dogecoin, and Bitcoin Cash.
Almost all of Endorphina's games pushed out to Endorphina casinos today have crypto functionalities built-in, and this is likely to increase as we see the popularity of crypto online slot games continue to grow.
Endorphina casinos
Pros
Fantastic selection of video slots with rich backstories and themes

Bonus buy mechanic available to players in certain countries

MGA licensed 

Games feature great-looking graphic and high-quality audio effects

Regular new releases
Cons
Their games are sometimes offered at illegitimate, unlicensed online casinos

Small range of table games