"Protecting players of online casinos with solid advice and knowledge."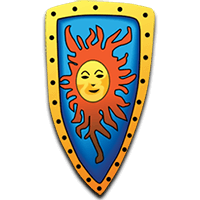 Protecto is an integral part of Casinomeister – he is there to provide players and affiliates of online casinos with guidance and tips on what to avoid and what to avoid concerning online casinos. He has been around for donkey years, and chimes in every once in a while on Casinomeister Webcasts. This page is dedicated to him, and we will list his warnings and advice when they occur.
It is extremely important that players are able to identify the license of an online casino. The licensing information is usually located at the bottom of the casinos page – otherwise known as the footer. If there is no licensing information at the footer or the about us page – player beware. Most licensors of online casino require the casinos to have a click through logo or link so that the players can confirm that the license is valid.
If the casino only has a license from a Caribbean island, or from central America, or any third world country, player beware. There is no guarantee that this casino has passed any due diligence requirements. If the casino is licensed in Europe, for example Malta, the UK, Alderney, jersey or Isle of man, you should be good to go. If it is licensed in North America, for instance Kahnawake, New Jersey, Nevada, or Delaware, you should be safe as well.
These jurisdictions ensure that the business and business owners have been properly vetted, and that no dodginess is likely to occur. You also have proper complaint procedures set up at these entities. If you have a problem, you have someone to turn to.
If you play at unlicensed or weak licensed jurisdiction, you may find yourself in dire straits if things go wrong. Please proceed with caution. Thank you for your attention.