New UK Online Casinos Reviews 2022
Are you looking for new casinos accepting players from the UK? Then this page is designed for you! Here, we're going to be looking at all of the best new casinos accepting UK players – and we'll also be showing you what you should be looking for when you join a new casino.
Let's kick things off with a look at the current list of the best new casinos: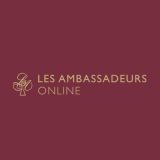 Les Ambassadeurs
Looking for New Casino Reviews from?
Why Play At New Casinos in the UK?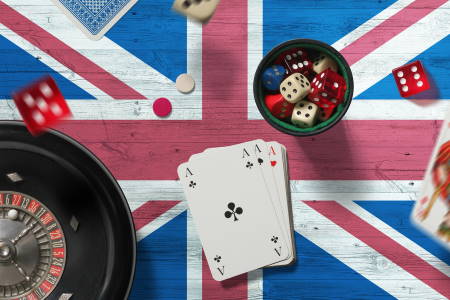 With so many new casinos entering the UK market, you may be wondering what exactly the benefits of playing at a new casino are – and thankfully, there's quite a few. Let's take a look at some of the most common below:
Most new casinos offer much more generous welcome bonus promotions and free spins offers than you'd find at casinos that have been around for years. This is because they need to attract new players to sign-up and register.
Most new casinos partner with as many software providers – game developers – as they can to attract more players, and this means the game range is usually far more extensive than you'd find at other sites.
Some new casinos offer exclusive games – titles that you can't find at other casinos.
New casinos are often looked at more closely by regulators; in the UK's case, the United Kingdom Gambling Commission. This means you, as a player, have heightened levels of protection, and it helps to keep the casino accountable.
Almost all new casinos that launch in 2021 emphasise mobile gaming, which means they're likely to have a very versatile and reliable mobile casino platform. Some of the better-funded new casino sites may also launch with a dedicated mobile app – although many will wait a year or two to see if their operation has been a success.
In short, there's plenty of reasons to consider joining new casinos. Provided you choose a site that's licensed by the UKGC and isn't from a dodgy group of operators, you shouldn't run into any problems.
What To Look For At New Online Casinos
While the team here at Casinomeister painstakingly reviews any new casino site they hear about, we understand players also want to know what they should look out for at new casinos – and below, we're going to be showing you some of the most important things to keep an eye on when joining new casinos for yourself.
Game Selection
Head to virtually any new casino today, and, more than likely, you'll notice that it boasts a massive range of games; long gone are the days where we had casinos only offering titles from NetEnt and Microgaming.
This is a really good development in our eyes, and it's probably one of the best things about new casinos; in an attempt to keep up with the competition and attract as many players as possible, most new casinos will team up with as many different game developers as possible. This allows players to have a much greater variety of game choices, and it means that they are able to position themselves as an actual competitor in an otherwise very highly saturated market.
Before you join a new casino, it's well worth taking the time to browse through the game range they offer and make sure that your favourite developers and games are available to play. If you find a casino that does not offer the games you're looking for, you should not have to look long to find a site that does.
Thankfully, here at Casinomeister, most of the new casinos we review and recommend all offer a fantastic selection of games, and you should have no problems finding the game developers and software providers that you are looking for.
Live Dealer Casino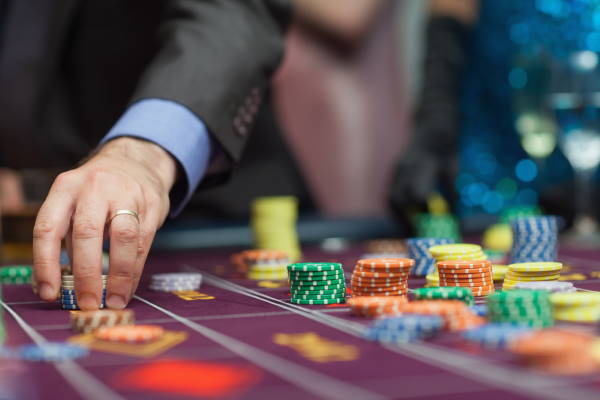 Today, live dealer gaming is more popular than ever before, and we see a tremendous shift away from the conventional online casino games – those that rely on virtual graphics – towards live casino games, which are streamed in real-time from a custom-built studio or casino setup.
As the popularity of live dealer casinos has grown, so has the number of developers who offer these games at casinos – and some of the big names to look out for includes Evolution Gaming, Pragmatic Play, and NetEnt.
Thankfully, the vast majority of new casinos launch well-prepared, and there's a pretty good chance they will offer games from at least one of the three industry leaders we just talked about, if not all of them. However, when considering a new casino, it is worth checking out the live dealer gaming area – if that's something you are looking to play in – as many different casinos have different betting limits and game options in their live casino.
For example, some live dealer casinos allow you to wager as little as 10p on a single roulette spin or black check counter; others may have a minimum bet as high as 5 pounds. Similarly, some sites may only allow you to play one hand what's – when playing card games – while others allow you to play multi-table variance to the game.
This may all sound like relatively basic and mundane stuff, but you would be surprised just how many players see a casino they like the appearance of. They don't do the research about the site, and it is only when they've made the first deposit that they find out that the games they were looking for, or the betting limits they used to, are not available.
Licensing and Security
Checking to ensure that a casino is licensed is one of the most crucial things you can do before playing. If a casino wants to offer games to players within the UK, for example, they must, legally, hold a valid online gambling license from the UK Gambling Commission.
Here's what Wikipedia has to say about the UK Gambling Commission:
"The Gambling Commission is an executive non-departmental public body of the Government of the United Kingdom responsible for regulating gambling and supervising gaming law in Great Britain. Its remit covers arcades, betting, bingo, casinos, slot machines and lotteries, and remote gambling, but not spread betting. Free prize competitions and draws are free of the Commission's control under the "Gambling Act 2005."
The stated aims of the Commission are to keep crime out of gambling and to protect the vulnerable. It issues licences to operators and advises the government on gambling-related issues. It also collaborates with the police over suspected illegal gambling. The Commission replaced the Gaming Board for Great Britain in 2007. In 2013 it assumed responsibility for regulating the National Lottery."
If a casino is accepting players located in the United Kingdom without holding a valid online gambling license from the UK Gambling Commission, then they're operating illegally. Thankfully, it's easy and simple to check whether or not a site is licensed.
All licensees are required to display information about their license in the footer portion of their site. You will see the UK Gambling Commission logo, along with a direct link to their website and license.
For casino sites located outside the UK, things get a little bit more complicated when licensing. Many European-facing sites are licensed by the MGA – the Maltese Gaming Authority – and this is one of the most trustworthy regulators, known for having strong morals and ensuring their licensees are operating according to law.
There are many regulators worldwide, although not all are created equal; Curacao, for example, has a notoriously bad reputation when it comes to online gambling. In the past, they've openly allowed their licensees to run pirated/fake games.
This is one of the reasons why it's so important to choose a new casino that's fully licensed and regulated. Failing to do so could result in you playing at a clip-shot joint, resulting in you not getting paid your winnings.
KYC Procedure
In their terms and conditions, you'll note that a significant proportion of operators require KYC (Know Your Customer) checks.
These KYC checks are a legal obligation, and online casinos must conduct verification checks to confirm that you are above the age of 18 and have not already created an account with the site.
To pass a KYC check, you'll usually need to provide documents verifying your identification, such as a scan of your ID and proof of address.
Fortunately, the majority of the finest online casino site platforms have solid mechanisms in place to deal with these requests promptly – and you shouldn't have to wait more than a few hours for your papers to be processed.
Unfortunately, some online casinos take a long time to process papers – especially if you've claimed a welcome bonus or free spins promotion – and we've heard of casinos taking weeks to process documents.
KYC checks are mentioned since they are something that all participants will have to go through. When you initially establish your account, we highly advise you to submit and upload the needed papers willingly.
This will help you avoid delays later on and ensure that you may take any wins right away.
Thankfully, all UK casino sites are required by law to do these checks prior to opening an account. While this may appear to be a hassle at first, it ensures that you may start playing and withdrawing with a fully verified account right away.
Welcome Bonus & Bonus Spins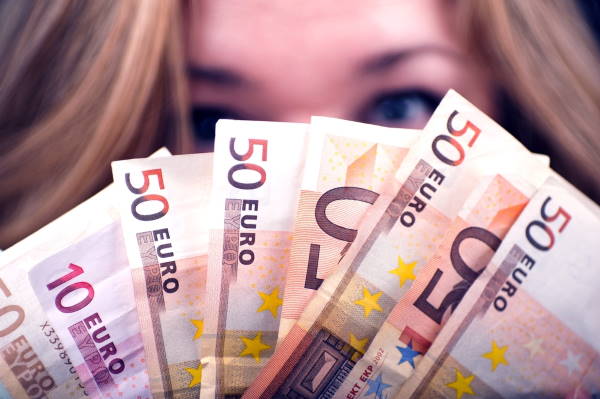 Every new casino will offer some kind of welcome bonus promotion, whether it's in the form of a matched deposit bonus, bonus spins or cashback welcome bonus. Throughout this post, you'll notice that we frequently point out that new casino sites typically offer more generous welcome bonus deposit bonus offers when compared against a regular online casino…
But that doesn't mean you should simply assume that all welcome bonus offers at a new casino will be good. In fact, there's a number of factors to take into account when looking for a welcome bonus at a new casino – and one of the first things you should look at is the wagering requirements of the welcome bonus.
For example, it's all well and good finding a welcome bonus that offers you a 200% matched deposit bonus – but if the wagering requirements are 60X, the chances of you converting the welcome bonus funds to real, withdrawable cash are slim – so it would actually be better to claim a 100% matched deposit bonus with wagering requirements of 40X.
Another thing that you should look at when considering whether to claim a welcome bonus or not is what kind of game restrictions are in place.
Usually, when you claim a welcome bonus or deposit bonus, the online casino will restrict certain games from being played; this is especially common at new casino sites that tend to have lower marketing budgets.
Always read through the bonus terms and conditions to make sure you're able to use any winnings on the games you actually want to play – otherwise, what's the point!
VIP & Loyalty Program
While things have gotten a little stricter in the UK regarding VIP and Loyalty programs (we'll cover this in more depth later on in this article), many new casino sites do still run VIP and loyalty programs, and these can be a great way for you to get rewarded for playing as you normally would anyway!
Loyalty programs are particularly useful for regular players – as you earn points/casino cash for every deposit/wager you place. At a later date, you can exchange the points you've collected for prizes/rewards, which can include special deposit bonus offers or bonus spins.
Generally speaking, there are two different VIP programs offered:
The first is an auto-enrollment program. This means that you'll be enrolled into the VIP program from the moment you create your account – and while this is beneficial to some players, it does mean that it's not as exclusive as other programs.
The other type of VIP program is invite-only. While these are much harder to get into than the first type we looked at, they typically offer much better rewards and prizes. Some sites may also be under legal requirements and so may not automatically enrol players into the VIP program.
Before you join a new UK site, it's well worth taking the time to look at what the loyalty program has to offer. Most of the best new online casinos will offer some form of a loyalty program, and any reputable new casino site should provide you with clear information on how the program works and what you can expect to receive as a result of playing there.
Banking Options
Whether the online casino you're playing at is a new online casino or a veteran in the iGaming industry, we feel that it's imperative for a wide variety of banking options to be offered to players.
When you play at new casino sites, the last thing you want to have to worry about is whether or not you can make deposits and withdrawals using the payment methods you actually want to use – and that's why all new casinos, in our eyes, should offer as many payment methods as possible.
In the past, this meant all major debit and credit cards – although new UKGC regulations mean new UK casinos can no longer accept credit cards. However, UK-based players have access to a lot of other banking options – with many EWallets accepted, including PayPal.
PayPal is a banking favourite among many players, thanks to the fact that it allows for instant, fee-free deposits and withdrawals. It's not available at all new casinos, but there's plenty of online casino sites in the UK that do accept PayPal.
Trust is a really good option for UK-based players as it enables you to make instant deposits and withdrawals from your regular UK bank account. Cryptocurrencies are starting to make an appearance, although currently, regulation means it's actually pretty hard for new casinos in the UK to offer this as a payment method.
Customer Support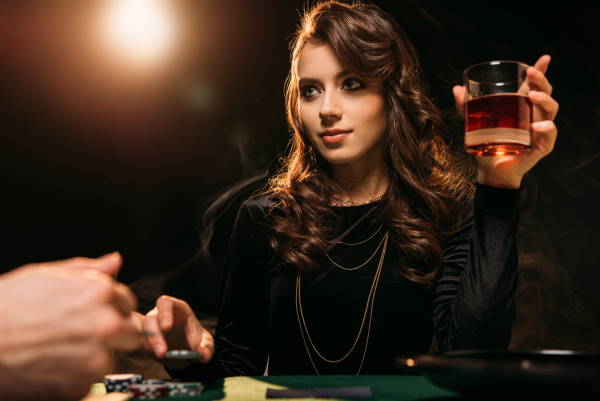 Today, all of the top new casino sites have cutting-edge customer service, guaranteeing that gamblers can contact someone should they have any issues while playing.
Customer service is something we take very seriously, and we believe it is critical in today's online gaming market. Thankfully, most of the leading new online casino site platforms now provide customer service 24 hours a day, 7 days a week, so you can contact a member of the team at any time of day or night.
So, why do we place such a high value on customer support services? You'd be amazed how many people sign up for one of the various UK online casinos, deposit money, and start playing – only to run into issues. Then, when it comes to calling the casino, they hit a brick wall, discovering that reaching the customer service personnel is actually rather tough.
As a general rule, we expect all new online casino sites to have various ways to contact their support staff. Most sites, for example, provide live chat help (which is virtually universal), while others additionally provide phone assistance.
Customer service is available through email at every casino we've ever visited; however, response times are generally significantly longer. If you need to contact a site's customer service staff in the United Kingdom, we highly advise you to utilise the live chat feature to ensure seamless, quick, and efficient service.
Mobile Gaming
Any of the best new casino sites will have a mobile-optimised version of their website, and it's something that, in our opinion, truly distinguishes the good from the bad.
But what precisely defines a decent mobile casino, and how do we evaluate them before deciding whether or not to suggest them on our site? First and foremost, we check to see if the site has a specific mobile-optimised version or if it's just mobile-friendly in general.
If a casino doesn't have a separate mobile-optimised version of their website, it's almost usually a sign that it'll be a bad place to play. It's so easy to create a mobile-friendly online casino site in today's world – and neglecting to do so, in our opinion, just looks lazy.
If we come across new casino sites that offer a mobile-optimised version of their platform, one of the first things we'll do is evaluate the speed and performance.
We'll see how simple it is to register, how fast the games load, whether depositing and withdrawing money is simple or not, how the customer service staff can get in touch with mobile devices, and a lot more?
Some new casino sites in the United Kingdom also have a mobile app. This feature is often available to iOS and Android users and provides for significantly quicker loading times.
If we discover that an online casino has a dedicated mobile app, we'll make sure to test it out just as we do with their mobile-optimised websites.
Other Online Gambling Products
Many new online casino sites offer more than simply video slots, live dealer games, video poker, and traditional casino games. The more significant sites also tend to provide a wider variety of games, which we've seen players search for when deciding on a new online casino.
A sportsbook, for example, is one of the most widely provided and popular non-casino goods. Users in the United Kingdom may now enjoy both casino games and sports betting on the same website – although this isn't always available at new online casino sites.
A poker room is another popular online gaming offering. While there are several poker-specific sites (PokerStars being the most well-known), numerous other casino sites provide poker and table games, many of which are regulated by the UK Gambling Commission. Whether new casinos offer poker largely depends on whether they're part of a network of sites or not.
Bingo is another game that many players look for when considering whether or not to join a new casino. Our staff considers all of these elements when writing casino evaluations.
While a casino's lack of additional gaming goods will not always result in a worse score here at Casinomeister, we do consider the available options when deciding whether or not to feature new casino sites.
We also take a peek at the casino bonus offers that come with their other gambling product offerings.
Can I Claim Bonuses at New Online Casinos?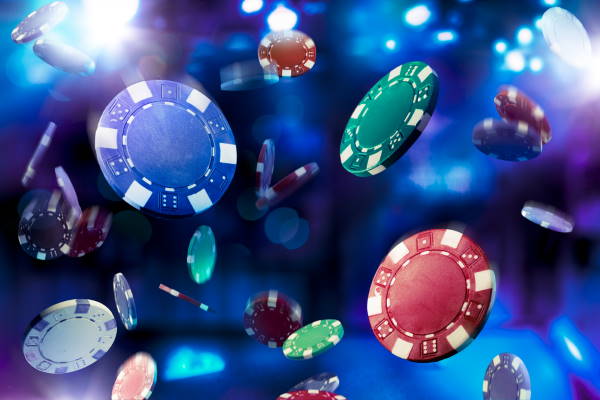 Yes! In fact, one of the main benefits of playing at new online casinos is the fact that they typically offer better bonuses than older online casino sites. You see, when a new online casino launches, they need a method of attracting new players and customers.
Aside from offering what you'd expect to see from leading online casino sites, brand new online casinos also realise they need to tempt players into joining – and that's why you'll often see new casinos offering much bigger bonuses than that of their competitors.
How To Join a New Casino
If you've found a new UK casino you like the look of and want to join, thankfully, it's never been easier – and in this section, we're going to walk you through things of which to be aware.
The first thing you need to do is actually find a new casino; this is made easy with the help of our 'recommended new casino list', which you'll see at the top of this page. Every new casino on this list has been hand-picked by our team of online gambling experts, and they've all undergone significant checks to make sure they're safe to play at.
Once you've found a new casino you like the look of – and a deposit bonus you want to claim – simply click the 'Join Now' or 'Sign Up' button, and you'll be taken directly to the casino's sign-up page. Here, you just need to enter a few personal details, confirm your email address (or, in some cases, your phone number), and you'll then be all set!
Once your account is set up at the new casino, you're all set; the next thing you need to do is choose which payment method you'd like to use to make a deposit. Make sure to check the box saying you want to claim the deposit bonus, where applicable!
New Casino Bonus Spins & Free Spins
Bonus spins – also known as extra spins at some new UK sites – are often awarded to new players upon sign-up, and they're a great way for you to begin playing all of your favourite video slots without having to risk any of your own money.
While we have dedicated pages here at Casinomeister showing you the best bonus spins/extra spins offers currently available, you'll also notice that many of the new casino sites at the top of this page offer their own bonus spins/extra spins promotions.
In fact, many of these bonus spins/extra spins can be claimed without you needing to make a deposit; this is known as a no-deposit bonus. It allows you to join a new casino and begin playing with real money without having to actually risk any of your own!
Thankfully, many new UK casinos offer bonus spins and extra spins promotions today – and this means that whether you're a new player or an existing customer of a casino, you can expect to enjoy regular bonus spins and free spins!
Different Types of Bonuses
If you're looking for the top new UK online casinos, you probably want to know about the different types of bonuses you can claim… and that's what we're going to be taking a look at in the section below.
No-Deposit Bonus
No-deposit bonuses are becoming more uncommon since casinos can no longer afford to offer them owing to shrinking profit margins and rising levels of fraud.
However, if you know where to look, you may still discover no-deposit bonuses, albeit their value is usually limited to £10 or less. If you qualify for a no-deposit bonus, the bonus money will be segregated from your cash amount after you've met the wagering requirements, according to the bonus terms and conditions.
On some games, you may also need to employ no-deposit bonuses and no-deposit free spins.
Another thing to keep in mind when it comes to no-deposit bonuses is that most casinos have a maximum withdrawal restriction. It's typical for sites to restrict the amount of money you may win through bonuses at £100, for example. That may not seem like much, but keep in mind that this is effectively free money, so it's not all terrible!
Matched Deposit Bonus
Matched deposit bonuses are perhaps the most popular form of welcome promotion you'll come across. New players will get matched deposit bonuses at almost any casino site in the UK, and they're a fantastic opportunity to try out your favourite video slots and gaming tables without risking too much of your own money.
Many casinos, for example, will match your first deposit 100 per cent up to £100. This means that if you put down £50, the casino will match it and credit your account with an extra £50.
Unlike in the past, when bonuses like this were 'linked' to your cash balance, the finest UK casino sites are now mandated to give parachute bonuses.
This means the bonus money is independent of the cash funds, and you can withdraw your gains at any moment. The bonus funds, on the other hand, are still subject to terms and conditions, with most offers requiring a 35X wagering requirement.
It's also worth noting that, aside from wagering restrictions, the top UK casino sites usually have additional guidelines in place. Most casino bonuses, for example, cannot be spent on table games, live casino table games, or slots with a higher than normal RTP.
Similarly, depending on the game you're playing, your contribution to the wagering requirements may vary. Always read the whole terms and conditions before accepting a bonus.
Free Spins
Free spins are, as the name implies, free spins that may be used on a certain video slot. Typically, free spins must be used on specific games. However, depending on the offer, the casino may compel you to utilise free spins on specific games.
Many online casinos provide free spins on Play'n Go's Book of Dead. However, the games differ. It's a well-known video slot that's popular among gamers. Free spins, like matched deposit bonuses, generally come with wagering restrictions.
This means that any earnings from free bets must be wagered before the money may be withdrawn as cash.
VIP/Loyalty Program
Almost every online casino offers some form of loyalty/VIP program – although, at UK online casinos, that's changed slightly. Why? Because of new regulations from the UKGC.
In a very lengthy announcement last year, the UKGC released the following statement:
"The Gambling Commission has announced strict new guidance for operators in order to clean up the malpractice of so-called VIP schemes – stating that if the guidance is followed, there should be no irresponsible incentivisation of high-value customers in the future.
As part of the Commission's work to strengthen consumer protection, the regulator has made addressing these schemes a priority after seeing repeated instances of failure to protect high-value customers.
The Commission identified VIP schemes as an area for change and challenged the industry to clean up its act earlier this year, pushing them to work together to address the issue through an industry code of conduct.
Following extensive consultation, all operators will now need to follow new guidance on these schemes – which see 'high value' consumers provided with tailored bonuses, gifts, hospitality and preferential service from an operator designed to maintain or increase their custom.
Before any operator makes a customer a VIP, from 31 October, it must:
Establish that spending is affordable and sustainable as part of the customer's leisure spend
Assess whether there is evidence of gambling-related harm or heightened risk linked to vulnerability
Ensure the licensee has up to date evidence relating to identity, occupation and source of funds, and;
Continue to verify the information provided to them and conduct ongoing gambling harm checks on each individual to spot any signs of harm.
The new guidance also means operators will appoint a senior executive who holds a personal management licence (PMLs) to oversee their respective scheme – making individuals personally accountable.
Neil McArthur, Gambling Commission chief executive, said:
"We have introduced these new rules to stamp out malpractice in the management of 'VIP' customers and to make gambling safer. Our enforcement work has identified too many cases of misconduct in the management of VIP schemes, and this is the last chance for operators to show they can operate such schemes appropriately.
We understand that the number of customers signed up for 'VIP' schemes has already reduced by 70% since we challenged the industry to get its house in order last year. Whilst that is a sign of the positive impact our innovative approach to collaborative working can have, these new rules are designed to ensure progress continues to be made to protect vulnerable customers.
Operators can be in no doubt about our expectations. If significant improvements are not made, we will have no choice but to take further action and ban such schemes. These new rules are part of the Commission's comprehensive programme of tougher enforcement and compliance activity which has also seen the introduction strengthened protections around online age and ID verification, improved customer interaction practices, and the banning of gambling on credit cards."
In the coming weeks, the Commission will be launching a consultation on customer interaction which will include the assessment of affordability, identifying vulnerability and how to take early preventive and reactive action when there are risk indicators. It will also shortly respond to a consultation on safer online game design."
Benefits of Playing At New Online Casinos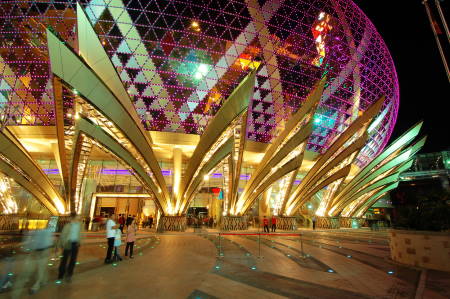 Players are fed up with online casinos reinventing the wheel and offering the same casino games and slot machines with the same welcome bonuses.
In the previous two decades, the iGaming business has seen tremendous transformations, and new online casinos now have the opportunity to combine cutting-edge technology and features to provide an unrivalled gaming experience.
Virtual reality sites are on the bleeding edge of casino games, and if you're a techie searching for the best of both worlds, VR casinos are your best choice.
Casino players nowadays are seeking an exciting experience and never want to sit through a dull moment. Gamification is a well-known and well-proven method of engaging gamers.
When gamers play casino games, they are rewarded with points. Players will be given gaming challenges and will be able to earn unique bonuses and other prizes by increasing their status level and reaching milestones.
New casino sites are continuously pushing the frontiers of innovation in order to exceed players' expectations every time they interact with the site while also giving the new online casino a competitive advantage.
Below, we'll take a look at a few of the ways in which the online gambling industry has adapted – especially in the case of brand new online casinos – to allow players a better online gambling experience.
A Greater Focus On Live Dealer Games
Players and owners alike are enthralled with live casino games at the moment, which fits in with the trend toward more social gaming. This implies that a solid range of live games, including next-generation live games, is critical to a new casino's success – and this is one of the main reasons why so many new online casinos place such a big emphasis on their live dealer games.
Pay By Phone and Cryptocurrency
Newer gambling sites are much more cognizant of emerging payment trends such as cryptocurrency, the most prominent of which is Bitcoin and Litecoin. There are also the more recent pay-by-phone solutions such as Apple Pay and Boku. This illustrates how new casino sites in particular areas tend to outperform older ones.
This means, when you play at a new online casino, you're likely to see a greater selection of payment methods on offer when compared to older, more dated casinos.
Greater Selection of Games
Many well-known software companies, like NetEnt, Red Tiger Gaming and Microgaming, have acquired smaller software development firms in recent years.
The smaller studios' games are subsequently released as part of their portfolio on their platform. This benefits everyone since it allows fresh and innovative games to reach more players' screens, gives smaller studios a greater market distribution, and keeps the larger brand up to date with the newest gaming trends.
Gamification
Gamification is still a fairly new concept, though it's proving to be a pretty big success – and you'll see it offered at a number of online casinos today.
Gamification means that you, the player, are rewarded for playing at an online casino. For example, certain game developers like Quickspin have built gamification tools into their games, so, as you spin, you earn points. These points can, at a later date, be exchanged for access to the free spins bonus round and more.
Virtual Reality Gaming
Since 2017, virtual reality casinos have been a trend that has been hailed as a success.
While it made greater progress in 2019 with the debut of NetEnt's Next Level live VR games, it's still not as popular as gamification in terms of new trends, and it hasn't achieved the expected levels of player popularity or casino development.
We expect virtual reality games to become more commonplace at UK online casinos in the next few years, once the technology becomes more affordable and accessible.
Social Gaming
Games are getting increasingly social, which fits nicely along with gamification. Because they are social games, esports and live dealer tables are now demonstrating this trend, attracting millions of gamblers and players.
Live dealer games and tournaments have expanded the social aspects of the casino. This trend is expected to continue as new casinos experiment with cutting-edge technology, including augmented reality and virtual reality.
New Online Casino FAQs
What are the benefits of playing at new online casinos?
There are quite a few benefits to playing at new online casinos, actually – although, naturally, doing so is not without its downsides. Arguably one of the biggest benefits of playing at new online casinos is the increased generosity in the deposit bonus offers available to new customers.
New online casino sites tend to offer a bigger welcome bonus to new players; this helps attract new players, and it could be in the form of a deposit bonus, free spins, extra spins or bonus spins. New casino sites are often more liberal with the terms and conditions of their deposit bonus offers – so you could find yourself able to play more games than you would at older online casinos.
Can I claim bonus spins at a new online casino?
Yes, absolutely. In addition to their main welcome bonus, many new online casinos offer bonus spins promotions, allowing you to claim free spins, bonus spins and extra spins.
In addition to these bonus spins, many sites run special promotions around the release of new games. These promotions allow you to claim extra bonus spins – simply for being a registered player.
Are our new online casinos safe?
This is actually a great question – and the answer really depends on where you play. All new online casinos that accept players from the UK are required to hold a valid online gambling license from the UKGC.
While there are many rogue sites that allow UK players without them holding a valid online gambling license, playing at these sites can be risky; first of all, there's no guarantee they'll actually pay you out should you score a nice win, and second, you have little to no recourse in the event that something goes wrong.
Always play at UK online casinos that have a valid online gambling license. Failure to do so – even if the new UK casino looks good – could cause you a bunch of problems later down the line.
How do I find new online casinos?
In the past, it used to be a case of searching for them manually! Here at Casinomeister, however, we've worked hard on your behalf, and our extensive contacts in the online gambling industry allow us to receive news whenever a new online casino launches.
How does Casinomeister look at new online casinos?
Casinomeister is proud to be the UK's most reputable and trusted reviewer of new UK online casinos, and when we're alerted to a new site launching, our team of online gambling experts work hard to independently test out the site.
We are not paid by a new UK casino upon launch, and all of our online casino reviews are honest; sometimes, brutally honest. Rest assured that if you choose to play at any of the new casino sites you see on this page, you'll be playing in a safe atmosphere.
What payment methods can I use at new online casinos?
Today, new UK casino sites offer a plethora of payment methods – well beyond what you'd have found 10 years ago at online casinos. For example, not only will you be able to use debit and credit cards and EWallets, many sites now offer alternative and more modern payment methods like cryptocurrencies and instant banking.
What are wagering requirements?
Wagering requirements come up time and time again when it comes to new customers talking about joining a new casino site – and it's something that many new customers struggle with.
Thankfully, once you realise how wagering requirements work, it's actually not complicated at all – and, in short, wagering requirements simply dictates how many times a bonus needs to be wagered before it's converted to real, withdrawable cash.
For example, you may see terms like "bonus is subject to 35X wagering requirements" or "wagering applies, bonus valid only with the completion of wagering requirements."
Let's look at the first example; subject to 35X wagering requirements mean you need to wager the total amount of the bonus 35 times before it's converted to real cash. For example, if you were given a £10 bonus, and you saw the term wagering applies, bonus valid only on completion of 35X, then you'd need to wager a total of £350 before the bonus is converted into real cash.
Are there responsible gambling tools available at new casino sites?
Yes! Thankfully, all new UK casinos are required to build rigorous, responsible gambling tools for players – and regardless of whether you play at a brand new casino or a site that's been around for decades, you'll have access to a wide variety of features to help you control how much you spend.
For example, one of the most common responsible gambling tools you'll find at online casinos is the deposit limit function. This allows you to set a limit on the amount of money you can add to your online casino account on a daily, weekly or monthly basis.
Once this limit has been reached, you will be unable to deposit any more money until the time limit has passed. Any brand new casino also needs to offer time-out and self-exclusion functions. These are used when a player feels like they need to take a break from online gambling completely.
A time-out allows you to block access to your account for between 24 hours and 6 weeks, while the self-exclusion function is a more hardcore function, blocking your account for a minimum of 6 months and up to 5 years.
Can I play at the latest online casinos from my mobile device?
Yes! In today's day and age, mobile gaming has never been so important – and that's why virtually every new UK casino places a strong emphasis on their mobile casino. You can now enjoy the action of all of your favourite games from your mobile devices, including both mobile phones and tablets.
Better yet, all new UK casinos typically offer a mobile-optimised version of their website, so you don't need to worry about needing to download or install any software! This makes it super easy to begin playing and ensures you don't have to worry about clogging up your device or installing unnecessary software applications.
While it's pretty rare for new online casinos to launch with downloadable mobile casino apps, some do – and if you plan on playing at a casino regularly, it can be well-worth choosing a site that does offer a downloadable app. Here at Casinomeister, we work hard to review any downloadable mobile casino we find.
New UK casinos are bonus funds separate from cash funds?
In the UK, when you claim a deposit bonus (including both bonus spins deposit bonus offers and matched deposit bonuses), the bonus is now required by law to be separate to cash funds.
What this means is that when you claim a deposit bonus, you first play with your cash balance; if you manage to hit a nice win, you can withdraw this money straight away without having to worry about completing any wagering requirements from the deposit bonus.
Once you've used up your cash balance, you will then dip into your bonus balance; this is where wagering requirements and other terms and conditions apply, and you'll need to complete the wagering requirements before the bonus funds can be converted into real, withdrawable cash.
Please note, certain casinos restrict some payment methods from being used to claim their deposit bonus; if you do want to claim a deposit bonus, it's always worth contacting the casino beforehand to check that you're able to use the payment method you want to use.
Should I join the latest online casinos?
Whether you should join new online casinos or not depends largely on what you're looking for; if you want to claim a generous deposit bonus (many new casinos offer more generous deposit bonus offers when compared against the deposit bonus promotions running at other casinos), then joining a brand new casino can be a great idea.
If you prefer, however, to join a casino that has a long reputation in the online gambling world, then you may be better off joining a casino that's been around for many years.
Some players automatically believe that new casinos aren't as safe – and while this is a valid way of thinking, provided you choose a casino that's licensed by the UKGC and doesn't have any connections with rogue casinos in the past, you shouldn't run into any major problems while playing at the site.