Interview with L&L Jan
By Jelena Isakov Jan 7, 2020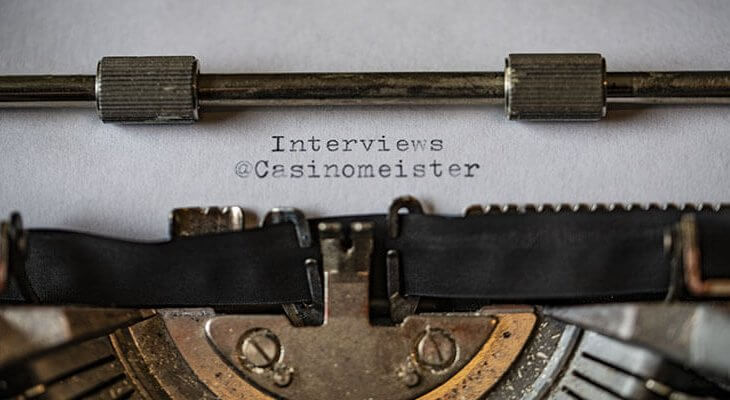 Interview with Jan Wienk, representative for L&L group of casinos: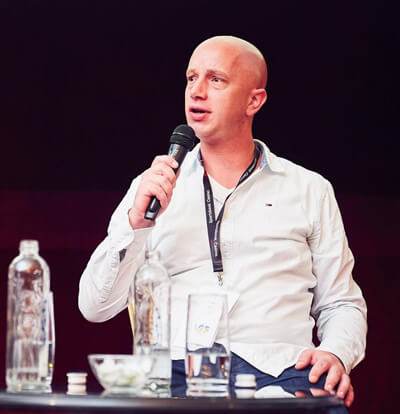 1. Hello Jan, welcome to Casinomeister interviews and thanks for taking time to do it! You've been nominated as our next interviewee by Conor_Trada, but just so you know, you were next anyway. How are you today?
Usually, I would say: "can't complain" and that applies to today as well.
2. Your industry and casino knowledge is enormous – what made you so interested in the gambling world? How did you start and end up being in this field? Is there maybe something else you've studied earlier?
I was doing my Bachelor's and working within Recruitment when I was asked to join a start-up of an online casino focussing on the Dutch market. Up till that date my gambling experience was a lot of online poker and the occasional Blackjack session. When I joined Klaver Casino in 2012 I started to play slots on occasion. But when I hit €600 on DOA with a 18c stake I got pretty much hooked. So the love for the game combined with a skill set of being analytical plus a business background resulted that my industry knowledge grew massively over the years.
3. How would you describe your typical, regular day?
I start by loading up the dashboards to see what happened the day before and to see if interventions are required to meet the set KPI's and delegate the actions, if required. I'm very focussed on bonus management. Bonuses are great for players but not ideal of casinos, it is a cost and a massive one. You need to make sure that you don't spend too much and you need to make sure bonuses are assigned to players who deserve it. After bonus management I work on cashback management. As many know we have a few casinos offering a very friendly cashback deal for all players, however that can be exploited and that's something we need to prevent from happening. To be fair I actually fulfill quite some different positions, because you can also say I'm head of our games. And as a result, I'm almost daily adding new games to our casinos or take care of the updates from flash to HTML5 games. This also means a lot of interaction with our game providers. And most importantly but also something that requires most of my time is the interaction with our tech guys. Together we make sure our platform and sites remain up and running and meet the technical requirements as set out by our regulatory bodies. The last year we mainly focussed on the compliance side of the job, next year we aim to focus on the commercial side. That would mean sites (look and feel, not actual casinos) are undergoing updates, loyalty schemes need to be added, mobile enhancement, lobby enhancements, etc.
4. Do you know the approximate number of casinos you have personally played in so far? What features do you prefer and what things do you consider in picking a place to make a deposit?
A lot and can't remember the exact number though. In general, I have a few casinos I stick to from time to time, maybe 2 or 3. What I'm looking for are casinos with specific games, not many casinos offer Novomatic or Merkur and I'm in front of these games. What I'm also very enthusiastic is Blueprint, so I check for that as well. On top of that I look at the company behind the license and where the licenses are issued. Except for Bitstarz e.g. I haven't played at a Curacao licensed casino. Just afraid that if I win I would need to chase my winnings which I don't have time or energy for Bonuses are something I don't really look at.
5. We all know many Casinomeister members and visitors certainly learn a lot from your posts. What's the most useful and what's the most entertaining post you've read on our forum, if you can recall?
What I find useful and entertaining at the same time, is how the community is able to find shithole casinos for Dunover to review, and casinos with pirated software. Next to that I like to look at the monthly winner screenshots and occasionally I contribute.
6. There are so many online casinos opening every day. What would be your advice to newly launched ones?
Stay away and don't do it!! And where Gordon Gecko would say "Greed is good". That doesn't apply to our industry. "Care is good" – That's a quote that meets the industry standard for the future.
Actually there aren't that many new casinos IMO compared with 2017 or 2018. The majority of the newcomers are not 100% licensed accordingly, leaving player protection out of the scope. Or are from a platform with experience like e.g. SkillOnNet – I'm pretty sure I don't have to advise them how to launch a new casino J
7. Since you're Dutch and familiar with trends in the Dutch market, can you tell us if there's a Dutch license and regulation coming up soon and what's actually going on? This has been announced for a few years already, but not much has happened.
Coming up soon? I went to Malta in 2012 within the back of my mind: 2014 I'm back in Holland and working in a regulated market. It is 2019 now and the UK and Sweden got the idea to regulate and completed that within a year or two. It is taking a long time. After the law was approved recently in the lower house, it looked like the market will be regulated in January 2021. However, two weeks ago it was confirmed this is yet again delayed with 6 months. Gut feeling says there is another delay coming but I can't point to the reason why I have that feeling. In general I would say it is better for the players in Holland that it happens today instead of tomorrow. Since we had to close down our Dutch brands, I've been helping quite a lot of players for being paid their winnings accordingly. And to advise them what to look for when to on-board a new casino. Although it is not my job it felt for me as an obligation after, in some cases dealing with the customer for over 5 years, to help them accordingly.
8. Do you usually claim casino bonuses or not? If you had a chance as a casino player, how would you describe your perfect casino bonus?
Not usually, most of the time I do take the welcome bonus and if they drop an occasional 100% but only if the terms are right. The perfect casino bonus is cashback, hence we will roll it out across all our products in 2020.
9. If someone in power says "All L&L brands will have to be closed down, but you can keep only one", which one would it be and why? And do you have your personal favorite of them all?
Good question, I never liked the idea we decided to close down All Irish Casino, the brand was retaining players from Ireland massive. But the acquisition wasn't that easy with no sports or any form of horse racing in the offer. So now I'll go for All British, I would definitely want to keep that.
10. Is there maybe going to be more L&L casinos in the near future?
Yes, we plan a Pay n Play casino to launch in late q1 or early q2 for 2020.
11. I was always wondering if demo/fun play mode is more generous and "winning" than the real money game mode?
From the operators we work with I have the feeling it is not the case. But I do get the logic of a gambler's mind. When you're playing for fun, you are not really losing money. That takes an element of gambling away. Also from what I've seen many players bet higher values as they usually do, hence winning seems easier. If you play let's say 1 million spins on one game in demo and one in real money modus, I'm pretty sure the RTP ends up on the same percentage for both the real money game and demo game.
12. Yako Casino recently went through a relaunch and change of its welcome bonus. What are the plans for 2020 regarding the rest of L&L casinos?
We will be working on our current sites and focus on a bizarre list of improvements. Mainly there will be a new design, more functionalities and I hope we can finish our loyalty/gamification idea. As for new casinos, we will be launching a "Pay N Play" casino for mainly Sweden and Finland.
13. Do you have some personal plans for the next year? Something like New Year Resolutions?
I basically never have new year resolutions. But this year I hope we (L&L) can submit the license application for a Dutch license. And on a personal level, maybe a profitable gambling year… but sure guys, I'll keep on dreaming J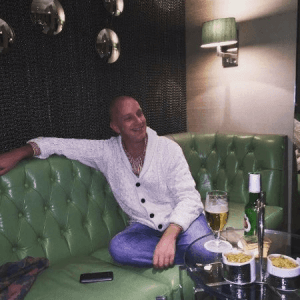 14. Tell us 5 things to be considered typically Dutch?
Answering Wind Mills, Wooden Shoes, Caramel Waffles is too typical. So here is a less typical list:
– Watermanagement and the Delta works
– ASML
– Heineken
– Supertje met satesaus and a Kwekkeboom kroket
– In general the people are direct and down to earth
15. I happen to know you like beer very much and you're also listening to some great music! What's your favorite beer, band/singer and a song?
Ok these questions are always hard to answer. As I don't really have 1 favorite. So I'll focus on my country of origin to decide my answers:
Best beer: Jopen – Mooie Nel IPA
Best Singer: Danny Vera
Best Song: The Life I Live (Q65)
16. Who would you nominate as our next interviewee?
LV Bet – and I want to know who's behind the account.
17. Jan, it's always nothing but a pleasure chatting with you! Thanks so much! Keep rocking and enriching the Casinomeister community! We all hope to see you at the next Meister Meeting. Can we expect you there next February?
It was a pleasure, and I will be at the Meister meeting this year!
Casinomeister's Forum Profile: L&L Jan