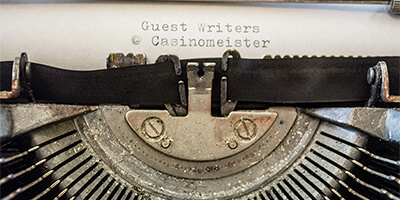 Casinomeister has been in existence since 1998, and since that time I have come across many professional gamblers, hobbyists, webmaster experts, super affiliates, and others who want to share their experience with you via this awesome site.
I came up with the idea of "guest writers" in 2000 when I realized that I didn't know everything about online casinos, so I began recruiting folks through my newsletter. Some people believe that I know everything when it comes to online gambling. Well honestly, I don't. <gasp> So this was a stroke of brilliance on my part to bring in the knowledge - to gather together people who shine in their own arenas of knowledge.
So, presenting the brains of the industry - online gambling, land based gambling, live games, affiliate marketing tips, game strategies, and your occasional odds and ends. It's all going to be found here.