Ukrainian Gaming Week Postponed to February 24-25, 2021
By Simon Wright Oct 30, 2020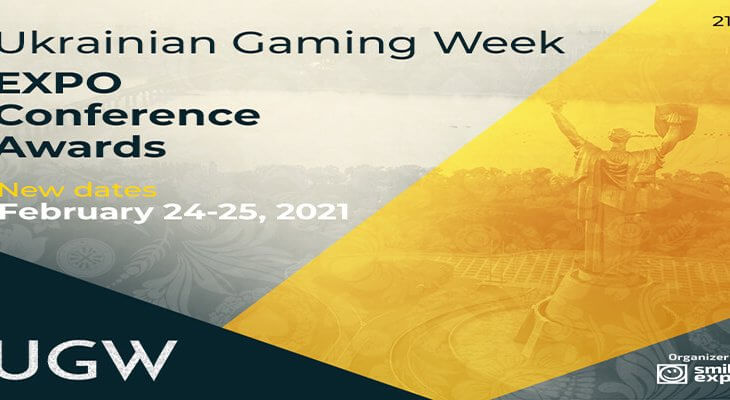 New date of UGW: February 24-25, 2021
Due to the ongoing Coronavirus / Covid-19 pandemic, the organisers of the upcoming Ukrainian Gaming Week, have decided to postpone the event, moving its date to February next year.
Organisers Smile-Expo, state that postponement of the event to a later date allows ensuring that everyone who has registered their participation in the exhibition or had planned to attend as a guest, will still be able to do so.
Moreover, the decision to host Ukrainian Gaming Week in 2021 enables the event organisers to form an even more intense program and ensure seamless access to the event for both Ukrainian and foreign delegates and attendees.
The Ukrainian Gaming Week is the largest industry event that will bring together industry leaders interested in the revival of the legal gambling market in Ukraine.  The event's program involves a two-day exhibition of gambling products and services, conference featuring lawmakers, Ukrainian and foreign experts, open lecture session, UGW Awards, and a party.
Ukrainian Gaming Week will take place on February 24-25 in Kyiv at the International Exhibition Centre.