IGAMING GUIDELINES AND TIPS
Top 10 Common Mistakes Playing Slots
By Alex Smith, Last updated Nov 28, 2022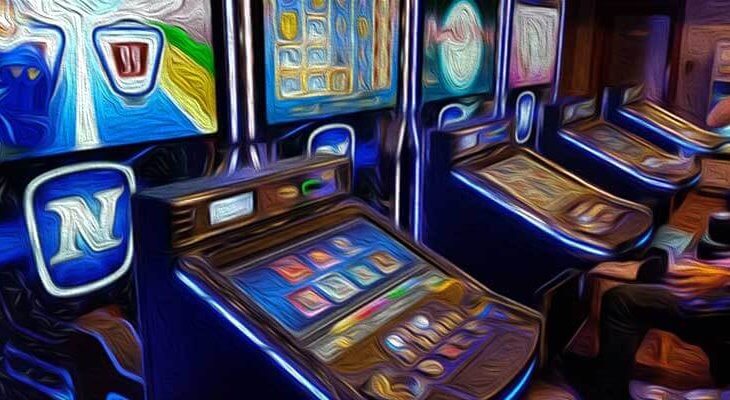 Unlike with casino table games, there are very few strategies for actually playing online video slots. Of course, strategies in general are a bit of a 'con' in the online gambling world – betting systems, for example, simply don't work and can actually cause a bettor to end up losing more money than were they playing without it.
However, there are some 'dos and don'ts' of playing video slots online – and in this post, we're going to be taking a look at 10 of the most common mistakes players make when playing online.
1. Choosing The Wrong Type Of Slot Machine
When we say the 'wrong type', we're talking specifically about the volatility of the game you're playing. As a general rule of thumb, there are three main volatility levels; low, medium and high. Low volatile slots play out often, but the wins are smaller. Highly volatile slots pay fewer wins – but when they are paid, they're generally a lot bigger monetary amounts. Medium variance slots fall somewhere in the middle.
Now, let's say you make a $10 deposit at an online casino and choose to play a highly volatile machine – Play'n Go's Book of Dead or Big Time Gaming's Opal Fruits come to mind. While there's a chance you may hit a monster win, the majority of the time you'll bust out before you get a chance to hit anything worthwhile. If you're playing with a small bankroll, you should generally try to stick to low or medium variance slots – if you want to extend your playing session for as long as possible. If you are looking for that big hit, then choosing a highly volatile slot machine could be a good idea too.
Unfortunately, it's not always apparent whether a slot is low, medium or high in volatility. You can, however, generally get a feel for a slot after a bit of playtime. If you ever have questions about a specific slot's volatility level, feel free to ask around in the forums – it's likely one of our members will know the answer!
2. Using a Betting/Gambling System
The Martingale… the D'Alembert… Parlay betting… Paroli betting… the 1-3-2-6 system… these are just a few of the betting systems you'll see online. Unfortunately, a number of money-driven scammers will try and convince (usually novice) players that a betting system can increase their chances of winning. We're not going to get into the specifics of why betting systems don't work in this post, but remember this: betting systems do NOT work, and they will NOT improve your chances of winning on the slot machines.
As you'll see mentioned later on in this post, slots use a random number generator (RNG) on each spin. The results are random, there is no way to 'get one over' the system, and each spin is pure luck. Don't get drawn into thinking you can beat the slot machines.
3. Assuming A Slot Is Due To Pay Out
In the section above, we briefly touched on the fact that all slot spins are random. This means that it's possible for you to go 10… 20… even 100 spins without winning a cent. It also means that you could, theoretically, hit back-to-back 1,000X wins. Many players feel that the more they play a slot, the more likely they are to hit a big win. While it's true that the longer your playing sessions, the more likely you are to hit a big win, a slot is NEVER 'due to payout'. Every single time you hit the "spin" button the game requests a figure from the RNG, and this will determine the result of the spin.
4. Chasing Your Losses
Virtually every gambler on the planet will have their own personal horror story of chasing a loss. "Meh, I'm already $200 down… what's another $50!". This train of thought is incredibly dangerous. Remember, slots are there to to make casinos money, at the end of the day. While it is possible to hit big wins, in the long-run you will always lose – playing should be for entertainment purposes only.
If you feel that you regularly chase your losses – and become more frustrated the more you lose – then it may be time to take a step back and have a break. All reputable online casinos offer a number of responsible gambling tools to help you keep your gambling in check – and the deposit limit is one of the most effective ways of doing so.
A deposit limit allows you to choose a set amount of money which you can deposit over a pre-specified time-frame. Usually a day, week, or month. Once you've reached that deposit limit you will not be able to deposit any more money. If you feel as though a deposit limit isn't enough, you can also opt to take a "time out" or self exclude from the casino entirely. It may also help to have a figure in your own mind of how much you're prepared to lose in any given session. Once that amount has been reached, you should simply walk away from the machine.
5. Playing Games With a Low RTP
The RTP (return to player) is the amount that a slot machine is expected to pay back to players over a long period of time. (Please note that this period of time can be millions – or even billions of spins – so, in the short term, RTP figures can vary dramatically.) To explain RTP, let's look at an example.
Let's imagine that a video slot has an RTP of 97%. This means that over the long run, for every $100 wagered through the slot, the casino can expect to make $3. The return to play should be $97. On a slot with an RTP of 95%, the casino would expect to make $5 from every $100 wagered, while the return to player would be $95.
While RTPs don't matter too much in the short term, it's still generally better to try and play games with higher RTPs. A general rule of thumb is that any slot with an RTP of 96% or higher, online, is good. This drops significantly if you play at a land-based casino, where RTPs can drop to as low as 85%.
6. Betting Too High With A Bonus
This is one of the most common types of posts we see in the forum – and it's something that's plagued the online gambling industry for – well, as long as it's been around. If you take a bonus from a casino (that includes free-spins, no-deposit bonuses, matched deposit bonuses, cashback and more), you will almost always find that "maximum stake" rules apply. This means that you cannot stake more than a certain amount of money while using bonus funds. This amount varies, but is typically between $2 and $6.
If you have a bonus activated and play a slot with a higher stake than allowed, then you run the very serious risk of your bonus – and any other funds into your account – being voided. While some online casinos have a discretion policy, many will simply wipe your bonus and winnings – so it's vital you check the terms and conditions of a bonus before playing. Some sites make these terms hard to find, but don't let that put you off. Always make sure that you're playing within the allowed stake sizes for your bonus.
7. Pressing The "Max Bet" Button
Ah, the fabled "Max Bet" button. It's doomed many a slot session, and it's something that has (likely) caused many computer screens to be smashed. OK, so maybe it's not that extreme, but many players will have experienced the dreaded pressing of the max bet button, by accident.
Some game developers place a button – aptly titled – "Max Bet" which will automatically select the highest possible stake for the game and spin the reels automatically. If you're playing on a balance of, say, $200 or less, this could potentially wipe on your entire balance on a single spin. To date, there appears not to be a single good reason for this button to be implemented in a slot's design, and it's purely a way that some developers use to try and "trick" players into placing bigger bets. Thankfully, things are a bit better than before. NetEnt's games, for example, still have a Max Bet button – but pressing it won't spin the reels automatically. Still, it's something to be aware of – particularly with some of the less-well-known developers or those operating in shadiers licensing jurisdictions (Curacao and Costa Rica, for example.)
8. Overplaying
Again, something that many slots players will be able to relate to. You sit down for a 'quick session'… and before you know it, you've played through the night and are sat there wondering what the hell you're doing with your life.
On a more serious note, it can be quite easy to lose track of time while playing video slots. Of course, this is natural – gambling is fun, and it's a thrill. Especially when you're winning. However, we'd always advise you to take regular breaks – and, if you find yourself losing (yet still continue to deposit and play) then strongly consider walking away from the slots for a bit and having a proper break.
9. Ignoring Bankroll Management
Bankroll management is quite important when playing slots. Let's say you make a deposit of $100. Realistically, you should probably be looking to play at stakes of between $0.40 and $0.60. Any higher, and you run the risk of playing through all of your cash too fast – without hitting any big wins or bonuses.
Think of it this way… if you made a $100 deposit and did $5 spins, you'd only have 20 spins until your money ran out – assuming the slot didn't produce any wins. The reality is, however, that today, many slots are capable of going 20+ spins without producing any wins. Volatile games seem to be the "in thing" right now, and that's why you should always be mindful of bankroll management when playing slots.
10. Playing Pirated/Fake Games
If you choose to play at a casino licensed by a reputable jurisdiction, this isn't something you need to worry about. And, for clarification, some of the reputable online gambling regulators include the UK's Gambling Commission, the Maltese Gaming Authority, the Gibraltar Licensing Authority and the Alderney Gambling Control Commission.
However, some of the less-reputable regulators (again, Curacao and Costa Rica) have been shown to turn a blind eye to their operators offering pirated or fake versions of games. These games look – and often feel – much like the real thing, but you simply have no way of knowing whether they're fair or not. There are ways you can tell whether a game is fake or not (by looking at where the game's hosted) – but these are tech-y solutions for the most part that most of us laymen simply don't have the knowledge to undertake.
Because of this, you should always play at a site that's licensed in a reputable jurisdiction. If you ever have worries about games being pirated – or want to know if a casino is legitimate – feel free to ask our members. They'll be happy to help, and will be quickly able to tell you where a casino is licensed and whether the regulator is reputable or not.
Closing Thoughts
---
As you can see, there are a number of 'mistakes' you can make when playing video slots. At the end of the day, gambling should be fun – and you need to remember that when playing online. You should never view slots as a way of making money – they're designed for entertainment purposes only.
Sure, once in a while you make hit a big win – sometimes massive wins – but these are few-and-far-between. If you have any questions – or want to advice on playing slots online – feel free to post in the Casinomesiter forums!