Sportsbetting Now Legal in the US – What Does This Mean?
By Casinomeister May 16, 2018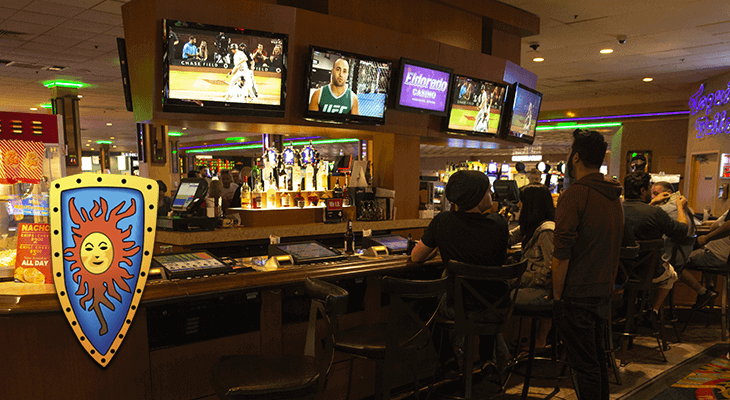 On Monday 14 May, I was pretty well shocked – like most people – that the US Supreme Court opened the flood gates to an expansion of legalized betting on college and professional sports. The court struck down the PASPA (Professional and Amateur Sports Protection Act) which was enacted in the early 1990s to protect the integrity of sports. Up until now, sportsbetting was only allowed in Nevada.
The court's 6-to-3 decision found that this PASPA was violating State's rights since Nevada had been singled out as the only state where one could bet on football, baseball, basketball, or any of the menagerie of sports that one could place a wager on. Many states like New Jersey, California, Louisiana and Pennsylvania have been chomping at the bit – New Jersey especially since it was NJ who had cried foul and petitioned the court on this unjustifiable unfairness.
This has had a positive effect on casino future prospects sending casino stocks up and smiles and high fives all around except for those who were supporting the PASPA – those who feel this may taint the outcome of college sports (unpaid players who may fall into temptation of throwing a game), and Sheldon Adelson who has pumped millions of dollars trying to protect his misguided and self serving interests.
American Gaming Association (AGA) President and CEO Geoff Freeman stated:
Today's decision is a victory for the millions of Americans who seek to bet on sports in a safe and regulated manner. According to a Washington Post survey, a solid 55 percent of Americans believe it's time to end the federal ban on sports betting. Today's ruling makes it possible for states and sovereign tribal nations to give Americans what they want: an open, transparent, and responsible market for sports betting…
Chris Christie – New Jersey's former governor tweeted:
A great day for the rights of states and their people to make their own decisions. New Jersey citizens wanted sports gambling and the federal Gov't had no right to tell them no. The Supreme Court agrees with us today. I am proud to have fought for the rights of the people of NJ.
The bottom line is that it is fair. If one State is allowed to offer sportsbetting, then they all should. The US government did the right thing to step out of the way and let the states make their own decision on this.
What does this mean for online gambling (poker and casino games) in the States? Well, it opens the doors for a number of States to initiate proper regulation. I am sure that those states that have licensed their land based casinos like New Jersey, Delaware, Nevada, and Pennsylvania will be the first to add sports bets to their casino platforms. And of course, once this is in place then other States should be getting onboard. Sportsbetting has always been huge with the US gambling scene.
What about those offshore casinos that offer sportsbets? Time will tell. But it may be a bit of time. The US is protectionistic and has a history of reneging trade deals like with the WTO and Antigua. So it may be some time before we see upstanding companies like Bodog or 32Red start dealing with the US market.
The bottom line, it is a good thing for players in the States and beyond. I am glad that the US Supreme Court has taken this action and has given the states the opportunity to serve their players in an "above board" and transparent fashion. It is part of our human nature to place bets – prohibiting it only forces it underground where players are vulnerable to the rogue operator.