Special Dividend A Boon For 32red Plc Shareholders
By Casinomeister, Last updated Jun 9, 2017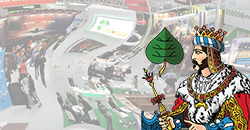 Following the achievement of record revenues in 2015
The board of directors of the highly-regarded remote gaming company 32Red Plc have approved a special dividend of 3.00 pence per share to be paid to shareholders on March 16, 2016.
The dividend award follows record revenues in 2015 confirmed in a Post Close Trading Update late last month and an anticipated EBITDA ahead of expectations.
Shareholders are required to register by February 19, 2016.
Online Casino News Courtesy of Infopowa