Site that 'Outed' Slot Streamer as Fake to Close
By Simon Wright, Last updated Aug 29, 2019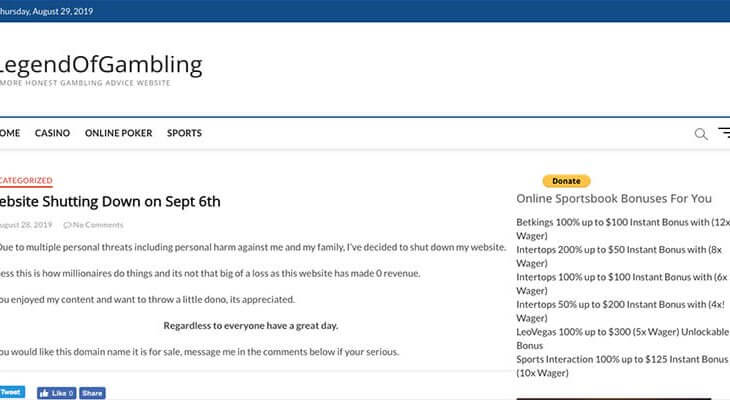 Over the past week there has been a vigorous debate on the forum here at Casinomeister, with a thread concerning a well known slot streamer, Roshtein, being outed as a fake.
The thread on the forum which can be read in full here, came about after a gambling blog, Legend of Gambling, alleged that they had seen evidence whereby the streamer Roshtein had inadvertently outed himself as a fake.
The page in question which detailed evidence of Roshtein using fake money has now been removed from the Legend of Gambling site. However, the home page of the site now states that the site will be closing down on the 6th September, with the following message for visitors: "Due to multiple personal threats including personal harm against me and my family, I've decided to shut down my website."
"I guess this is how millionaires do things and its not that big of a loss as this website has made 0 revenue. If you enjoyed my content and want to throw a little dono, its appreciated. Regardless to everyone have a great day. If you would like this domain name it is for sale, message me in the comments below if your serious."
At the time of writing, we are unable to verify one way or another whether threats have actually been made against the owner of Legend of Gambling.