Shadowbet depart the UK market
By Simon Wright May 4, 2020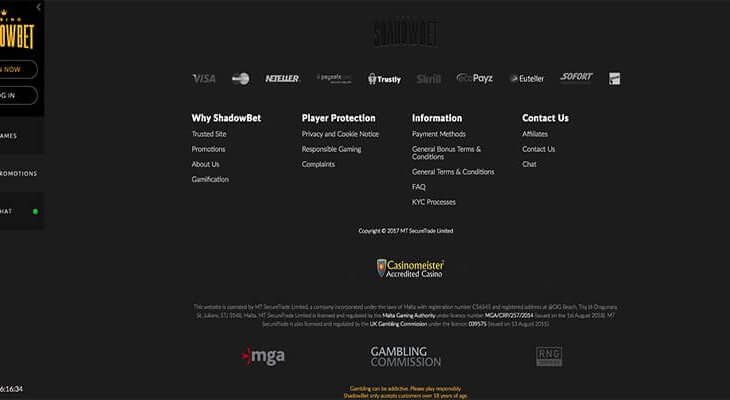 The iGaming operator Shadowbet, have  without any prior notice, exited stage left and departed the UK regulated market as from today, with UK players with  accounts at the casino and online sportsbook operator, receiving an email this afternoon, informing them of their decision to leave the UK.
A post on the forum here at Casinomeister, with a copy of the mail-shot sent out to Shadowbet's customer base, read: "We regret to inform you that as of 4th of May 2020 we will no longer be able to offer our services in your jurisdiction anymore."
"Kindly be advised that from 4th of May 2020, you will no longer be able to deposit or be allowed any gameplay. The cashier will remain open until 4th of June 2020 in order to allow you to withdraw any  pending balance."
Upon visiting the Shadowbet site, there is no notification of the operator having closed for visitors from the UK. A spokesperson for Shadowbet however, when contacted by Casinomeister.com for clarification as to whether they have closed their operation in the UK, stated: "Yes, please check your inbox for the email about the British market closure. As from today you cannot register an account with us from the UK."
For further information you can view the thread on the forum concerning Shadowbet and their exiting of the UK market, by following this link.