Samaritans Criticised over link up with Paddy Power Betfair
By Simon Wright Aug 31, 2019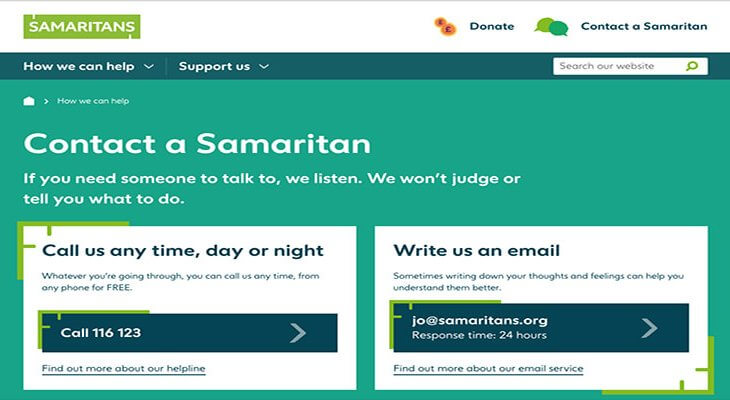 The charity The Samaritans have come in for criticism this morning in the national press in the UK, due to their link up with the gambling group Flutter Entertainment, who run the sites Paddy Power and Betfair. Both household gambling sites in the UK and Ireland.
Paddy Power Betfair as they used to be known  prior to rebranding to Flutter Entertainment plc, have allowed their staff to choose the company's charity of the year, with staff members choosing the Samaritans.
However, there have been critics, which include some who are relatives of people who have taken their own lives as a result of dealing with gambling problems, in turn criticiseing the link up with the gaming company and the charity.
Paddy Power and Betfair have though along with the Samaritans defended their partnership, with both of the view that the "Samaritans' insight and expertise will help Paddy Power Betfair improve how it helps vulnerable customers."
There has also been criticism of the link from Carolyn Harris, who chairs the All Party Parliamentary Group on Gambling Related Harm, with Harris commenting to the BBC: "At best this is distasteful and at worst it's appalling. When you see them (Samaritans) aligning themselves to an industry with a reputation for being responsible for suicides through addiction to gambling – it troubles me."
"For me it legitimises this business. I've met so many people who've lost loved ones, livelihoods and homes through addiction to gambling. Everything Samaritans does is to try to solve the problems that all gambling companies have a role to play in creating."
"The Samaritans should get back to basics and keep doing what's it's been respected for doing for years, its fantastic work."
A spokesperson for Paddy Power Betfair, commented: "We are keen to learn from the fantastic work the Samaritans already do, in order to continually improve our responsible gambling tools and interactions."