Salsa Technology adds Copacabana Games to Salsa Gator
By Dave Sawyer, Last updated Aug 30, 2023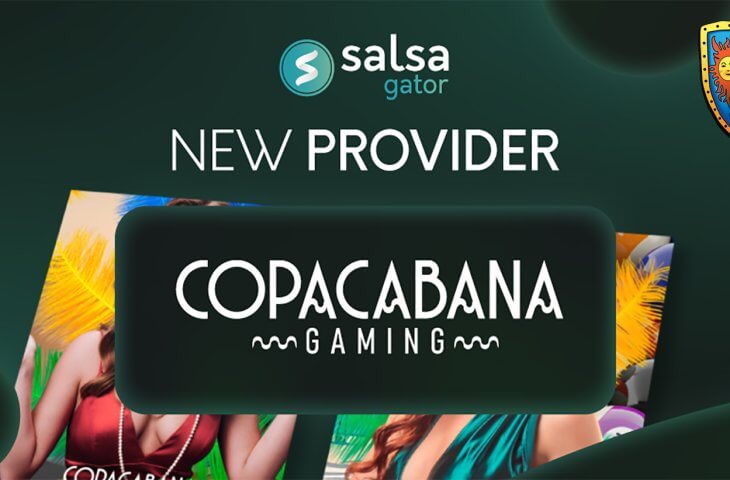 Salsa Technology has revealed its incorporation of a selection of content from the Brazilian company Copacabana Games, aimed at enriching its Salsa Gator aggregator.
Copacabana Games stands as a wholly Brazilian live casino studio designed to cater to the increasing demand for games infused with a tropical essence, coupled with an exceptional entertainment experience.
Initially, the provider will seamlessly integrate two categories of live games: Roulette and Bingo, both hosted by Brazilian Portuguese speakers. This initiative is expected to foster engagement and loyalty among partner casinos.
While Brazilian Roulette is promptly accessible to all Salsa Gator partners, Live Bingo will have an exclusive debut on Betmotion throughout September. Subsequently, it will become accessible to other operators starting from the 1st of October.
Salsa Gator has established its reputation by offering an expansive and varied assortment of casino games from reputable game providers renowned for their success in the Latin American market. The inclusion of Copacabana Games' titles further enriches the platform's tailored offerings for the local audience.
Salsa Technology's Head of Marketing & Sales, Eliane Nunes said: "The famous sidewalk of Copacabana Beach is one of the great symbols of Brazil and the team at Copacabana Games has ensured that its live casino portfolio is bursting with Brazilian energy. We are sure that this inherent Brazilianness will make these games an instant success among our customers."
Andre Schuartz, Copacabana Games CEO added: "Copacabana Games is an ambitious project that places the tropicalisation of casino games at the foundation of its business. And as we know that localisation is also a mantra for Salsa Technology, we are very excited to be working side by side in this partnership."