Royal Panda to exit the UK
By Simon Wright Jan 9, 2020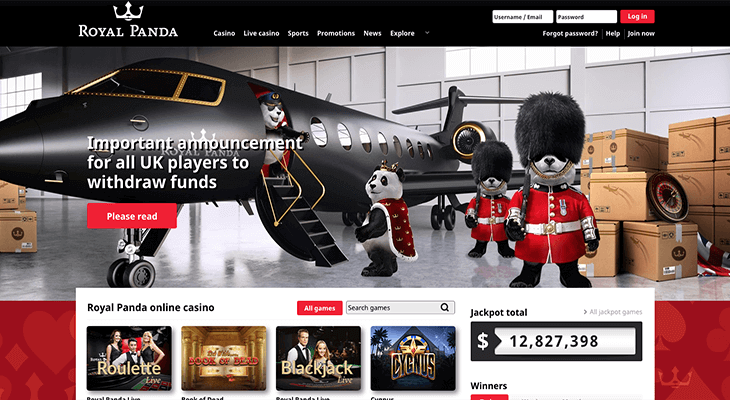 The online casino Royal Panda, yesterday communicated to their UK player base that they have taken the decision to exit the UK marketplace at the end of January.
In an email sent to players, Royal Panda stated: "We regret to inform you that Royal Panda will no longer be operating in the UK from 31 January 2020. We've had a great time entertaining you over the years and wish to thank you very much for choosing to play with us."
Back in June 2019, Royal Panda exited the Swiss market, citing regulatory issues as to the reason why they would no longer operate in Switzerland. It is very likely their decision to leave the UK at the end of this month, has also been decided based on the further tightening of regulations enforced by the UK Gambling Commission.
As from yesterday, Royal Panda was no longer accepting new customers from the UK, with the casino setting out a schedule with regards their exit strategy. As from the 20th January, existing UK players will no longer be able to deposit at the casino and on the 31st January, players from the UK will no longer be able to access their player account at the casino.
All UK players at Royal Panda have been advised to withdraw all balances they may have in the casino before the end of the month. Any accounts that still have balances come 1st February will be returned by the casino, using the withdrawal method specified on the accounts.
Royal Panda becomes the latest in a long line of online casinos that have decided to leave the UK over the past 12 months.