Pickwatch makes paid media move with Acquire.bet partnership
By Dave Sawyer, Last updated Oct 11, 2023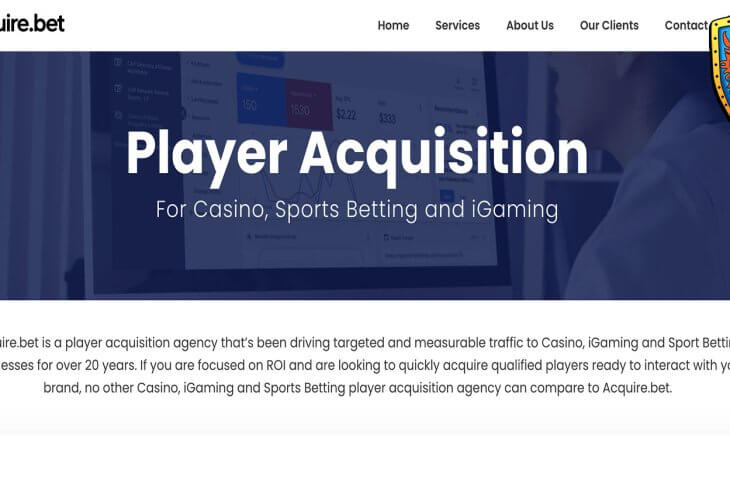 Pickwatch, the website that provides bettors with data-led sports betting picks from industry experts, has picked Acquire.bet to run all of its paid media activity as it looks to drive awareness of and engagement with its new subscription product.
Pickwatch, which is already a major player in the sports media space having helped 10 million people source picks over the past 10 years, has just launched a subscription service, Pickwatch Pro.
This is a premium product that uses all of its data to give players the very best picks from the top 1% of experts.
Acquire.bet has been tasked with using its unrivalled expertise in paid media across a variety of ad-platforms to drive growth for Pickwatch Pro as well as the wider business.
Acquire.bet provides a full customer acquisition service to operators and media brands in North America and beyond including paid media, performance marketing (via CasinoAffilliatePrograms) and its owned media assets which include SportsCashDaily and CasinoCashDaily.
Allan Petrilli, Managing Director of Acquire.bet, said: "It's really exciting to be helping an already established and large brand in the sports media space grow through its first foray into paid media."
"At Acquire.bet, we focus on ROI-led growth and scaling the right traffic. This can only be achieved by the leveraging the power of data – something that Pickwatch fully understands."
"We have some incredible campaigns lined up for Pickwatch that will ensure it wins when it comes to paid media."
Shaun Lowrie, Founder of Pickwatch, added: "Acquire.bet truly understand paid media and the team really are the go-to experts in this area. It has an incredible track record of helping brands scale while achieving an excellent ROI."
"This is a new area of customer acquisition for us, and we move into it confident that we are working with the right team to drive success for us."