New Setup at Red Rake Gaming
By Simon Wright May 3, 2022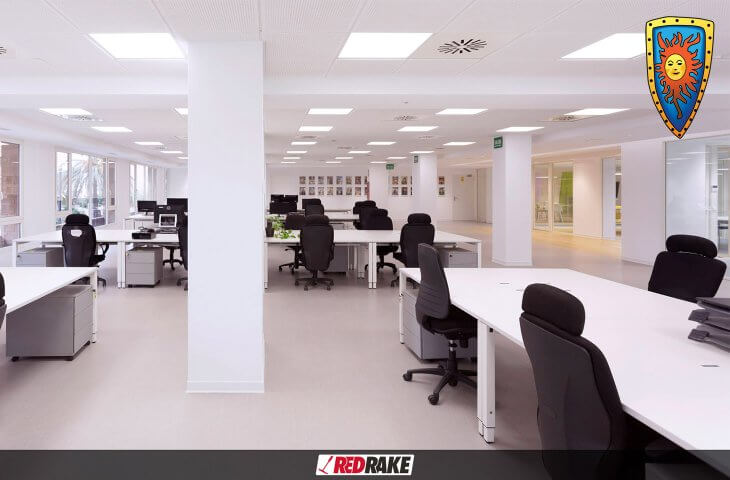 The online casino software game provider and studio Red Rake Gaming have moved offices as part of their plan to accelerate their growth, as demand for their game content continues to grow. The casino game studio who last week announced they had received SO/IEC 27001 certification, are confident that the move to new offices in Valencia will further help the game content provider reach their potential.
Red Rake Gaming has capitalised on the shift towards remote working in 2020 and 2021 brought about by the COVID-19 pandemic, moving to a new location and creating a new office adapted to its current situation and personnel, and in order to best encourage communication and collaboration between its teams.
Despite external factors over the past few years, Red Rake Gaming has still been on a constant pursuit for new talent. Creating this new space has therefore been a top priority for the company.
Its facilities span across a large area, where graphic designers, animators, developers, and systems and marketing staff come together in shared spaces, all with the common objective to develop the best games for operators and to excel in everything they do.
Red Rake Gaming places great emphasis on employee comfort in the workplace. Its new office features brightly coloured, windowed meeting rooms shielded from external noise, where every new idea or game is born, and where our teams develop; private office booths, where workers can hold phone conversations away from others; a large kitchen area equipped with a neon Pac-Man machine, transporting employees back to the times of retro gaming and creating the ideal environment for great company celebrations; fully equipped server rooms; and large windows, which bring in the customary Valencian sun and breathe life into the office.
A large wall paying homage to everyone at the company also highlights its journey, from its inauguration to now.
With more than 15 years' experience in the sector, Red Rake Gaming continues to flourish, offering unique player-focused content that stands out from the competition.
Carlos Fernández, Managing Director of Red Rake Gaming, commenting on the new offices, said: "We are delighted to continue welcoming new employees on board and creating new offices. Now physically present in both Valencia and Malta, we believe that it's important for us to maintain our local visibility, in order to continue serving our clients and play a greater role in markets in the process."
"Talent acquisition is the key to our success, and we believe it's absolutely essential to create facilities in which our staff feel comfortable, in order to develop this talent and help it reach its full potential."