New HyperWays™ Game Mechanic Launched by GameArt
By Simon Wright Mar 29, 2021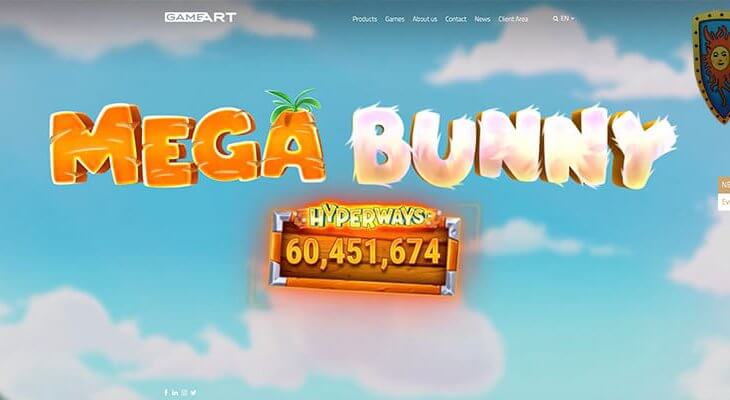 The independent Malta based casino game developer GameArt which was established back in 2013, have launched their new game mechanic HyperWays™, which features in their latest slot game release Mega Bunny.
HyperWays™ will provide players with boundless ways to win since every symbol in the HyperWays™ game has a 'unique' symbol multiplier of up to 9x.
Deane Hendricks, the Chief Operating Officer at GameArt, explains: "In order to win, players must match a minimum of three symbols from left to right, as with many of our slot titles. Our symbol multipliers make Mega Bunny more exciting though, with over 60 million ways to win."
On a 5×4 reel such as Mega Bunny, the game mechanic can achieve the workings of 36x36x36x36x36=60,466,176 ways in a small game area, making this type of slot one of the highest ways-to-win slots ever. GameArt is also combining the HyperWays™ mechanic with other features including win multipliers, free spins, random adding wilds, and the chance to buy a bonus game.
With Hendricks adding: "Initial feedback from player testing has been positive indeed and we're sure that players will love the fact that they now have more ways to win in a single spin than any other game on the market!"
GameArt have also confirmed that a second HyperWays™ release featuring a mega football star is due this May, with several more slot titles scheduled to be released later in 2021.