Microgaming in Exclusive Partnership with Pearfiction Studios
By Dave Sawyer, Last updated Jan 29, 2023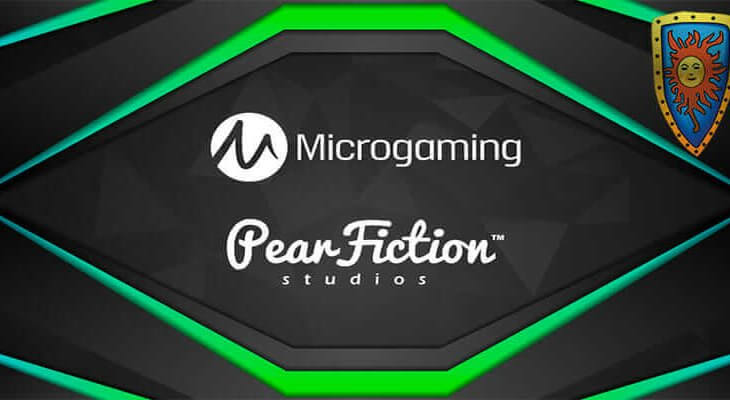 Online casino software company Microgaming have this afternoon announced an exclusive partnership with the Canadian, Montreal based independent casino game studio PearFiction Studios. A privately owned company, Pearfiction Studios was founded back in 2014, where their primary focus was developing casual games for Apple's iOS mobile phone operating system.
Within the first two years of being up and running, their games had been downloaded and played by over 5 million people, providing the impetus for Pearfiction Studios to expand, which saw them enter the social games arena and the release of 'PowerUp Slots', their first attempt at such a game. The decision to move into social games was a hit though and saw 'PowerUp Slots' reach the heady heights of #5 of the iTunes Store's casino game category.
After the success enjoyed with 'PowerUp Slots', Pearfiction Studios then made the move into developing, creating and producing html5 games for online casinos. Then in 2017 they signed a four game exclusive agreement with Leander to host four of their games on Leander's own gaming platform. Fast forward four years and Pearfiction Studios have partnered with the Isle of Man's Microgaming, in a landmark deal for the Canadian developer.
The exclusive partnership kicks off on 4 February with the launch of mobster escapade, Chicago Gold. This high-volatility, 40-payline slot is packed with free spins and respins and will be Pearfiction's first major global game to feature on the Microgaming network. Chicago Gold introduces exciting new bonus features like Cash Collection and the Big Boss Jackpot Reveal. It will be followed swiftly onto the network by PearFiction's wild prehistoric adventure Blazing Mammoth.
PearFiction Studios previously worked with Microgaming on a one-off collaboration to create punk rock band themed game, The Smashing Biscuit. This success, coupled with Microgaming's commitment to partnering with the most vibrant new talent, has prompted the two companies to take the relationship to the next stage.
Tomorrow on the 28th January prior to going live with Microgaming on the 4th February, a webinar will held here, for those of you who wish to find out more concerning Pearl Fiction Studios and their partnership with Microgaming. An event that should make good viewing, hosted by Microgaming's Director of Games Andrew Booth and Pearfiction Studios Thierry Semoff, who is the developer's founder and Chief Executive Officer.
Speaking about the exclusive partnership, Thierry Semoff from Pearfiction Studios said: "When an industry pioneer like Microgaming wants you on board, it's a real recognition that the games you're creating are good and that all your hard work is paying off."
Adding to Semoff's comments, Andrew Booth Microgaming's Director of Games stated: "PearFiction Studios are proven innovators who marry great artwork with technical insights, game performance and a huge sense of fun."
"Join us on 28 January when we take a closer look at Chicago Gold and learn more about the PearFiction Studios team."