Lobster Hotpot
By Dave Sawyer, Last updated Nov 16, 2023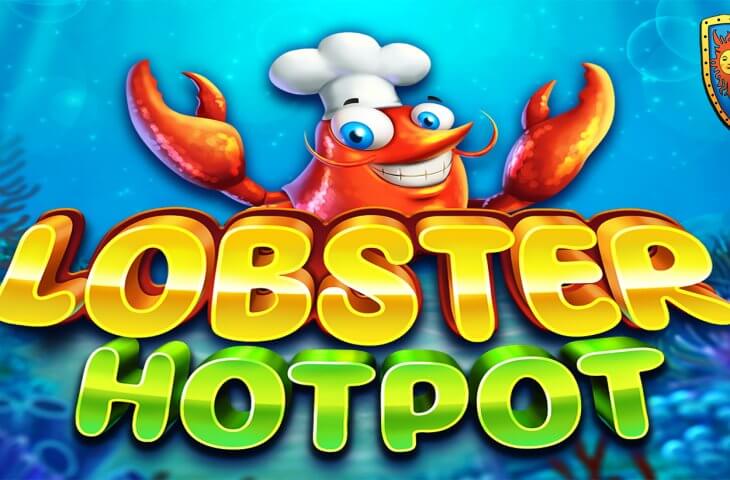 Gaming Corps presents players with a fishing adventure like no other in Lobster Hotpot — the latest slot release from the Swedish specialist in arcade-style casino games.
Players can plunge into mesmerising depths and reel in fantastic prizes in this thrilling aquatic journey. The aim of the game is to cast reels in the depths to collect Fish, or land the Hotpot symbol to collect Lobsters; those Lobsters can then collect Fish themselves and fatten up their value.
Lobster Hotpot is a five-reel video slot with three symbols per reel and 10 paylines. Free Spins will be awarded when players land three, four or five Scatter symbols, which bring 10, 15 or 20 Free Spins respectively.
Should players land a Fish symbol, they will have the chance to win a prize ranging from 1x to 1,000x their total bet, which can only be obtained during the Free Spins.
When the Free Spins play out, the Wild symbol may land, triggering the Wild Collect feature, which means all Fish prizes will be collected and awarded to the player.
The Free Spins also brings with it five active Lobsters. When a Fish prize lands without a Wild symbol, the Lobster Grab feature will be triggered. During this feature, the Lobster assigned to the associated reel where the Fish lands will collect the Fish prize and accumulate it.
The prizes don't end there though, as the Lobster Hotpot feature will trigger when players land the Lobster Hotpot or Lobster Super Hotpot symbols on any reel. Landing the Lobster Hotpot on a reel will collect and award the prize that has accumulated on the assigned reel, while the Lobster Super Hotpot will collect and award the prizes accumulated on all Lobsters.
Lobster Hotpot adds its name to a list of memorable game releases from Gaming Corps this year, following the successes of games such as Raging Zeus Mines, Coin Miner 2, Super Hot Stacks and Wild Woof.
Connor Blinman, Head of Games at Gaming Corps said: "This has been a year like no other for Gaming Corps and I am delighted to add another thrilling title to our portfolio with Lobster Hotpot."
"Our product team are continuously working extremely hard to make sure our offering becomes bigger and better, and I would like to congratulate them on what is sure to be another game players will enjoy making the most of."
"I look forward to providing Lobster Hotpot to our partners and I am excited about the prospect of more Gaming Corps games being released to market this year and in 2024."