Live Solutions and Gametech Solutions unite in online casino collaboration
By Dave Sawyer, Last updated Nov 9, 2023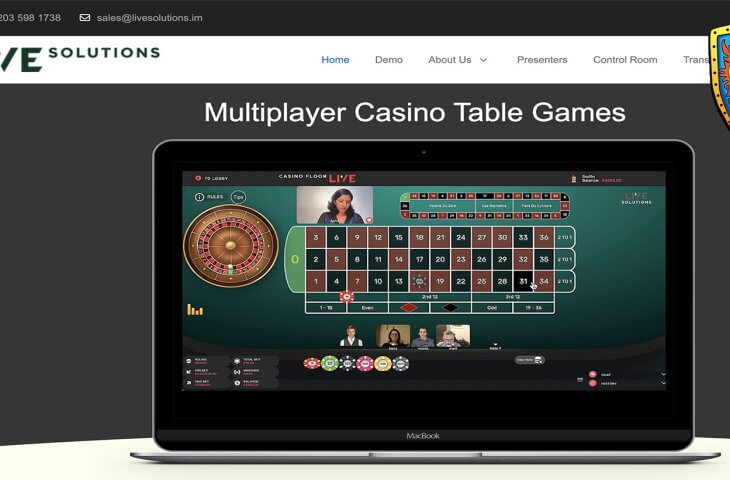 In a ground-breaking partnership, Live Solutions has joined forces with Gametech Solutions, the renowned Isle of Man-based Asian online aggregation platform. This collaboration marks a significant milestone in the online gaming landscape.
Live Solutions, known for its innovative approach to gaming, has introduced its state-of-the-art video platform, Casino Floor Live, to the Gametech platform.
With more than 3500 live and AI hosts speaking 55 languages, this integration grants players access to a diverse array of multiplayer games including Blackjack, Roulette, Baccarat, Craps, Dragon Tiger, and Fan Tan, among others.
The Live Solutions platform goes beyond the ordinary live dealer experience and players can now engage in real-time interactions with table hosts at multiplayer tables.
This innovative feature liberates them from the confines of studio-based live dealers, providing a gaming experience that is dynamic, immersive, and limitless.
Gametech partners with leading brands, providing them with a seamless gateway to one of the most extensive portfolios of third-party online gaming content.
This partnership not only enhances the gaming experience but also broadens the horizons for players and operators alike.
Live Solutions' CEO Jean-Pierre Houareau expressed his enthusiasm, stating: "We are dedicated to delivering excellence, which is why partnering with industry leaders is our goal."
"Gametech's stellar reputation and global reach make them an ideal partner, and we are excited about the possibilities this collaboration brings."
"Live Solutions and Gametech, two powerhouses in the gaming space, are joining forces to bring players an unmatched level of quality and innovation."
A spokesperson at Gametech Solutions also commented: "We are impressed with Live Solutions' product and believe that offering our existing players a unique and differentiated experience is a winning strategy."
"Since its launch, we have already seen promising results, and we are eager to build on this excellent start."