Ladbrokes Hold on to Furlough Cash
By Simon Wright Jan 10, 2022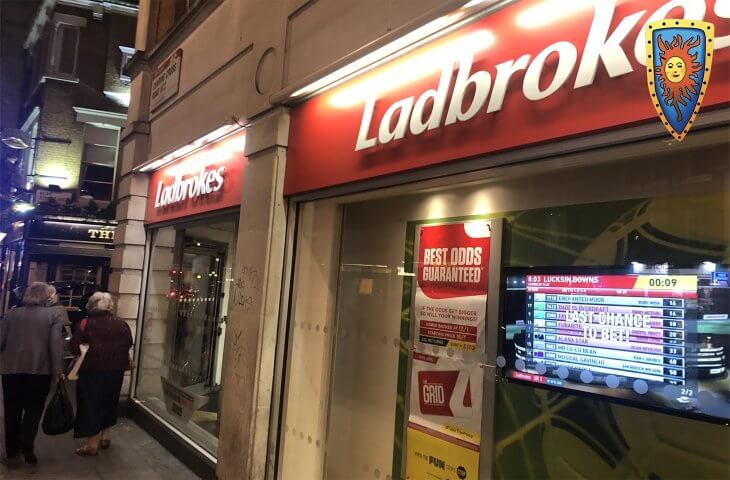 The well known British High Street Bookmaker Ladbrokes has come under fire over the weekend, after reports that they have so far refused to follow the lead of their high street rival William Hill and repay over £100m the company claimed from the UK Government's furlough scheme, despite the fact that there was a perceived gambling 'boom' during the period.
Ladbrokes who are listed within the rogue pit here on Casinomeister due to "ethically-challenged casino managers" and unresponsiveness to player complaints submitted to them, are reported to have made claims to the furlough scheme totalling £57.5m in 2020 and £44m in 2021.
Yet like the big supermarkets in the UK who returned the business rates relief they received, Ladbrokes' main rival William Hill have returned in excess of £24m that they received from the furlough scheme, as a result of the business performing well in spite of the global Covid 19 pandemic.
Now pressure is being placed on Ladbrokes to do the same, but so far the bookmaker is steadfastly holding on to the cash, although they have not ruled out a change on their stance in the matter in the future, with a spokesperson from parent company Entain plc stating: "The furlough scheme was a sensible and highly welcome policy intervention that helped us, as one of the country's largest retailers, to maintain the livelihoods of more than 14,000 retail colleagues on full pay."
"Whilst the virus is still with us and the outlook, although improving, is still far from certain, the board will continue to keep the situation under review."
During 2020 when the UK  Government enacted a national lockdown, which ordered the closure of all non essential shops, Ladbrokes and their sister brand Coral saw their shop estate closed for long periods throughout the year, which in turn directly affected revenues. This resulted in the bookmaker posting a £48m loss in 2020.
However, parent company Entain plc posted a combined group pre-tax profit of £114m for the same period.
Another leading British based high street bookmaker in the form of Paddy Power, did not make use of the furlough scheme. Subsequently no doubt as a result, the mainstream media will continue to apply pressure on Ladbrokes to return the monies that they have legitimately claimed.