It Could Be You!
By Simon Wright Feb 19, 2021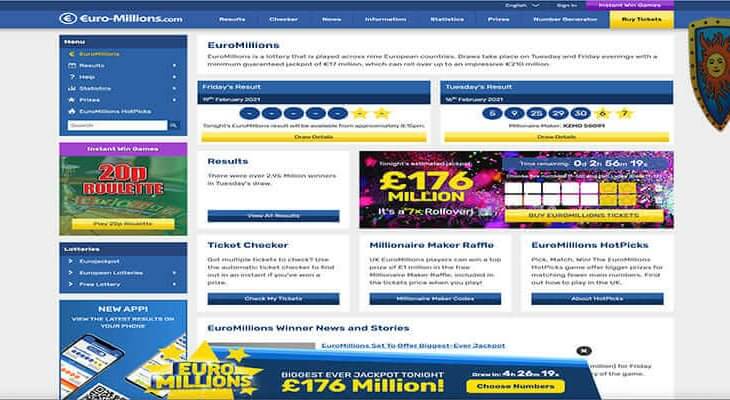 Tonights EuroMillions lottery draw which is set to take place at 10pm CET has a staggering £176m up for grab as the main jackpot prize, which is sure to pique the interest of millions of lottery players across the European continent, with residents from no less than 9 countries including Spain, Italy, France, UK and Ireland all eligible to take part.
If tonight's jackpot on offer is not won, the jackpot will roll over to the highest amount possible for the main prize, of a cool €210m or £181m.
Should a person residing in the UK win the £176m on offer this evening, it would instantly make them the winner of the biggest ever lottery prize in the country, eclipsing the £170m won by an anonymous player back in 2019. Furthermore should a person from the UK be lucky enough to win the jackpot, they will also instantly find themselves listed on the Sunday Times Rich list, making them the 700th wealthiest individual in the country.
Indeed, a win of £176m would see any potential winner have a fortune greater than the likes of the legendary guitarist Eric Clapton who is estimated to be worth £175m and also Queen's drummer Roger Taylor who has amassed assets worth £170m.
If you decide to buy a ticket as a result of reading this article and subsequently win, remember me and best of luck!