Introducing Branded Coin Vault from 1X2 Network
By Simon Wright May 30, 2022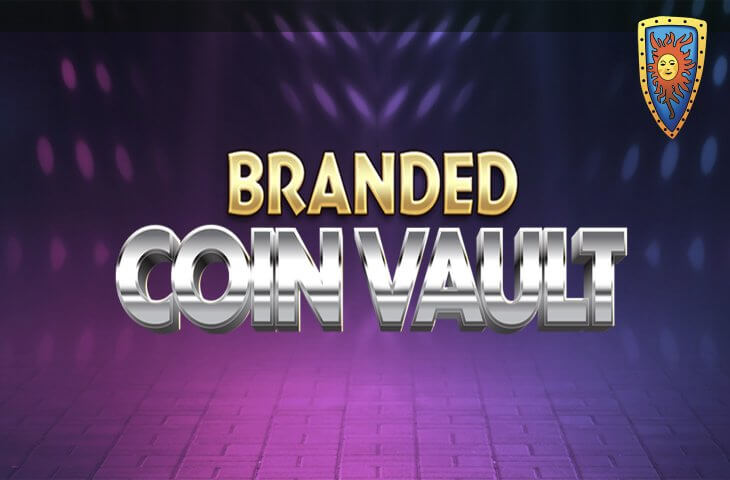 1X2 Network, and its innovative studio subsidiary 1X2gaming, have rolled out another game in its Branded series with Branded Coin VaultTM with the first game set to go live with tier one operator, William Hill, and complementing 1X2 Network's Branded offering of Branded MegawaysTMfrom Iron Dog Studio.
Branded Coin Vault has been designed and developed by the team at 1X2gaming and is based on one of its new Arcade Games, Coin Vault, which sees players enter the bank vault as they take on the neon-themed mine game.
1X2gaming's mine games allow players to adjust both the size of the game board and how many mines are present, providing for longer play sessions as players discover new strategies and better their skills to improve their chances of winning.
Branded Coin Vault allows operators to customise the game's logo, background and the animation colours on the game board according to their branding. This enables operators to leverage the power of unique, branded content to drive player loyalty, and cut through the thematic saturation of the slots market.
The game comes with a choice of four RTPs – 97%, 95%, 93% and 88% – with a minimum bet of €0.20 and a maximum bet of €100. The maximum win potential is €250,000.
Branded Coin Vault and 1X2 Network's suite of arcade games have been developed to help operators capitalise on the shift towards gamification and player strategy, with players seeking titles that offer an element of control over the outcome and that allow them to improve their skills.
Rory Kimber, Account Management and Marketing Director at 1X2 Network, said: "Branded MegawaysTM took the industry by storm, and we expect Branded Coin Vault to make a similar impact as operators look to add content to their lobbies that rises to changing player preferences."
"Mine games provide the gamification and skill-up elements that players are demanding, making these offerings customisable with operators' brands makes them an absolute must-have for those looking to drive brand awareness, take engagement to new highs and ultimately boost loyalty."
"We are thrilled to be launching our first Branded Coin Vault game with William Hill and look forward to working with more operators to help them exceed player expectations through our games."